UMD-Winter: Chile: Chilean Culture, Democracy and Social Change (ARHU/HONR/CMLT/GVPT/HIST/LASC)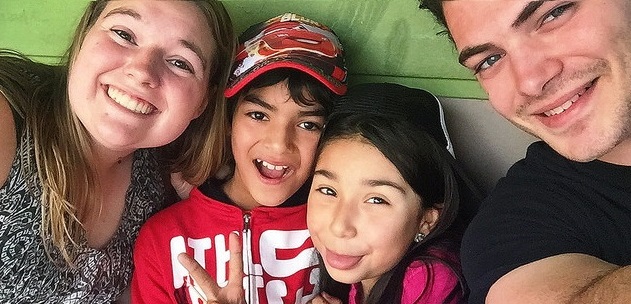 This course is an introduction to contemporary Chilean society and culture. It will provide you with the tools necessary to understand how international circumstances and Chile's social and economic tensions resulted in the 1973 coup d'etat and ensuing military dictatorship. The course emphasizes the creativity and cohesive power of many different un-trained individuals and groups who, despite their dissident status, developed effective community-based strategies for survival and found ways oppose the regime through a series of solidary engagements. The onsite itinerary will guide you through numerous locations referenced in your course readings, including government and cultural institutions like La Moneda, Plaza de Armas, Cementerio General, and the National Cathedral, as well as museums, theaters and parks for reflection and the preservation of collective memory (Villa Grimaldi, the Museum of Memory and Human Rights, Pablo Neruda's houses in Santiago and Isla Negra, etc.). You will then take part in a mentoring and cultural exchange project in collaboration with an elementary school in Valparaiso where you will run a summer camp for 20 to 30 children ages 8 to 13. During this time you will lead fun and educational activities such as sports sessions, music and dance workshops, and art projects, as well as help with the upkeep of the school premises such as caring for the community garden. Through each of these experiences, you will learn about the Chilean people and the social movements that contributed to the defeat of Pinochet's dictatorship and the restoration of democracy in Chile.
The program will take place in the following three locations:
Santiago: The capital of Chile is located on the mid-section inland plain and is encircled by the Andean mountains; it functions as the financial, cultural, and political center of the country. With its busy and cosmopolitan downtown area and a variety of distinctive neighborhoods, Santiago is the fifth largest city in South America with a population that surpasses 6 million inhabitants.
Valparaiso: The unique seaport city declared World Heritage Site y UNESCO in 2003. It is composed of dozens of steep hillsides overlooking the Pacific Ocean and features a labyrinth of streets and cobblestone alleyways all covered with eclectic and brightly colored street art.
Pucón: With an extraordinary view of the Villarrica volcano, Pucon is a beautiful town that stretches along the beach of a lake also called Villarrica. The town itself is small enough to walk around in an hour or so, but it offers an enormous variety of sports and outdoor activities.
Check out the program overview for more information.
You must be in good academic and judicial standing and you must not have any registration blocks to participate in this program. The minimum GPA for this program is listed above.
UMD and non-UMD freshmen, sophomores, juniors and seniors are eligible to apply.
There are NO language requirements for this course. All the course contents are covered in English, and if you are concerned about interacting with the children during the week-long summer camp, you have nothing to worry about. The children are friendly and fun and, in the past communication has never been an issue, even for those UMD students who did not know Spanish at all.
If you are interested in this program but do not meet the eligibility requirements, reach out to the program director (listed in the Contacts tab) to discuss your interest in the program.
After you commit to the program, Education Abroad will enroll you in one of the following three (3) credit UMD courses:
ARHU350: Chile: Chilean Culture, Democracy and Social Change
CMLT398L: Selected Topics in Comparative Studies: Chilean Culture, Democracy and Social Change
GVPT309F: Topics in International Relations: Chile: Chilean Culture, Democracy and Social Change
HIST329N: Special Topics in History: Chile: Chilean Culture, Democracy and Social Change
HONR349C: Honors Colloquium: Chilean Culture, Democracy and Social Change
LASC369C: Chile: Chilean Culture, Democracy and Social Changee
The credit you earn during this program will count as resident credit.
ARHU350 has been approved for the Diversity-Cultural Competence requirement of the General Education program.
You are required to participate in two pre-departure meetings and complete preparatory reading prior to departure.
You will stay in shared accommodations in hotels or local hostels.
Billable Costs
Application Fee
$50
Program Fee
$3,950
This fee is collected in two installments: 1) $250 non-refundable deposit: Due by October 18th or within 48 hours of acceptance if accepted on or after that date 2) Remainder of program fee: Charged to your UMD account upon course registration and due December 20th.
The program fee includes: $250 deposit, International Health Insurance, tuition, housing, and Education Abroad services including registration, billing, advising, and pre-departure orientation.
Out-of-pocket Costs
Meals (estimate)
$200 - $300
Passport
$140
Visa
$0
Roundtrip Airfare (estimate)
$1,500
Optional activities/ incidental expenses (estimate)
$200
Optional International Trip Cancelation/Interruption Insurance (estimate)
$50
TOTAL ESTIMATED COST OF ATTENDANCE:
$6,090 - $6,190
NOTE: If you are a non-UMD graduate student, you will need to pay a $75 application fee to the UMD graduate school to participate in this program.
Please refer to the following resources for more information on funding study abroad
PLEASE NOTE: All University of Maryland study abroad programs are financially self-supporting and, therefore, subject to cancelation due to low enrollment.
Vivianne A. Salgado, Assistant Director of the Jimenez-Porter Writers' House, is a native of Chile and studied fiction for four years with Pia Barros at Ergo Sum, one of the most prolific literary workshops during Pinochet's dictatorship. Vivianne received an M.A. in Contemporary Latin American Literature from University of Maryland and is currently working toward her Ph.D. Vivianne is a fiction instructor at The Writers' House as well as the Young Scholars Program.
For course, itinerary or in-country information, please contact the Program Director. For general questions or assistance with applying, contact EA Short-term Programs.
As a part of this program, you will engage in the following activities:
Visits to Nobel Prize Winner Pablo Neruda's beautiful homes in Santiago and Isla Negra as you read his poetry
Attendance of two performances from Santiago a Mil - one of the largest international theater festivals in Latin America
Experience managing a week-long summer camp with local elementary school children in Valparaiso
Visit to Pucon where you will have the chance to relax and witness the remarkable beauty of the Chilean Lake District
| Term | Year | Application Deadline | Admission Notification | Program Start | Program End |
| --- | --- | --- | --- | --- | --- |
| Winterterm | 2016 | 10/01/2015 | 10/11/2015 | 01/02/2016 | 01/22/2016 |