BMGT Exchange: IE Business School, IE University (Spain)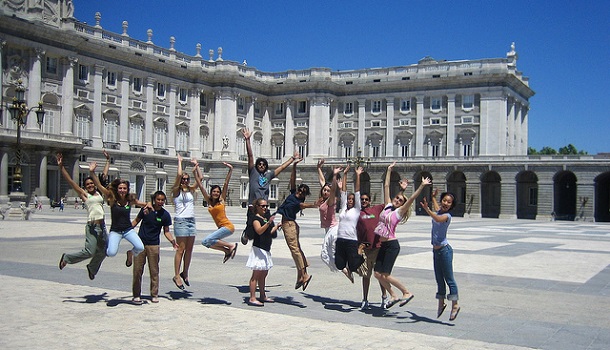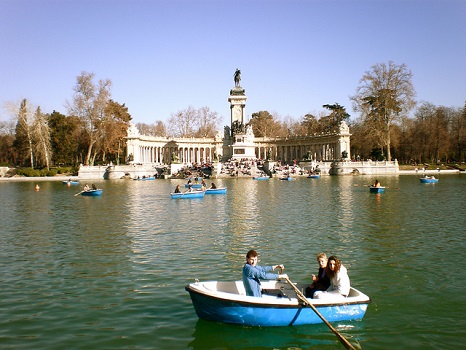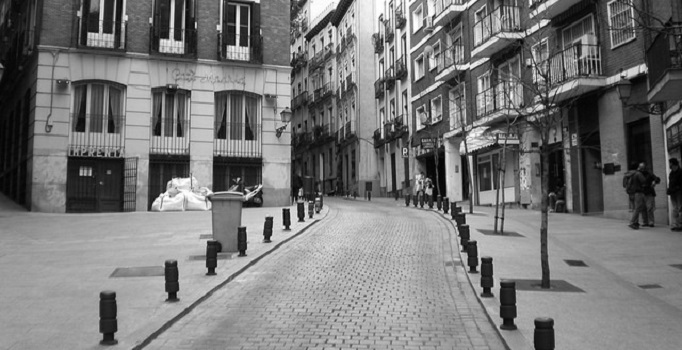 To apply to this program, click "Apply Now" at the top of this page and review the application process for Exchanges.
Host City
The city of Segovia has been a World Heritage Site since 1985 and is renowned for its Romanesque art and architecture. Segovia is also home to the beautiful Alcazar Gardens and the Garden of la Merced. The annual film festival MUCES occurs during the fall and screens European films which have not been commercially screened in Spain yet but are popular in their home countries.
Madrid is the capital and largest city in Spain, home to over 6 million people in the metro area alone. It is the seat of the country's government and economic institutions and is one of the cities on the Iberian Peninsula that attracts the most foreign investment. Aside from politics and the economy, Madrid hosts the Museo Nacional Centro de Arte Reina Sofia which showcases Spanish artists, among them Pablo Picasso and Salvador Dali. Of course, the internationally famous soccer team Real Madrid plays their home games in the Santiago Bernabeu stadium.
Visa info
http://www.gostudyspain.es/Visa.htm
Exchange programs are highly competitive and therefore space in each program is limited to students who meet the following eligibility requirements:
3.0 GPA
You must have completed 2 semesters at UMD
Students are required to complete 15 UMD credits per semester. Students can also take Spanish language courses. Academic programs offered include Business Administration, Finance, International Relations, and others. For more information visit http://www.ie.edu/university/studies/academic-programs. For equivalencies of courses approved for transfer in the past, visit the Smith Equivalencies. Note that UMD cannot guarantee that a particular course will be offered in any given semester at IE.
All credit you earn on this program will count at transfer credit on your UMD transcript.
All classes are taught in English and Spanish.
Host institution
IE University is located in Segovia, Spain, just 25 minutes away from Madrid. 65% of the students enrolled at IE are coming from abroad and the school is home to over 70 nationalities. IE also has a campus in Madrid, which is available to third and fourth year students. The graduate School, IE Business School, is consistently ranked near the top worldwide, achieving number 3 in Europe according to the Financial Times in 2012.
Students have various options for accommodation in Segovia:
On-Campus Residence Halls: Double or single occupancy, private bathrooms and wifi access with meals included. Limited availability for exchange students.
Home-stay: IE will place students with a Spanish family if requested. Great opportunity to improve Spanish language ability!
Off-campus: IE has agreements with various apartment buildings to rent to students in the general campus area.
Accommodation in Madrid is done through private agencies. Most housing available is private, furnished apartments ranging from $780 - $1,040.
UMD students participating in an Exchange have the benefit of paying UMD tuition rates and fees to attend an institution abroad. For specific information on the cost of attending this Exchange, please see the BMGT Exchange Cost Sheet
Tuition and fees for exchange programs are charged directly to your UMD account, which means you can apply UMD scholarships, state and federal financial aid, and alternative loans towards the cost of an exchange. Housing costs are paid directly to the host institution or on-site housing agency.
You can use the cost of attendance comparison worksheet to view how study abroad programs compare to each other and the amount you pay on campus at UMD. As always, your EA advisor is available help you complete this worksheet and find affordable programs that fit your study abroad goals.
Please refer to the following resources for more information on funding study abroad:
Term
Year
Application Deadline
Admission Notification
Program Start
Program End
Fall
2015
03/01/2015
03/11/2015
08/30/2015
12/18/2015
View the host institution's Academic Calendarfor more information.
Spring
2016
10/01/2015
10/11/2015