UMD Exchange: Institut d'etudes politiques de Paris - Sciences Po (France)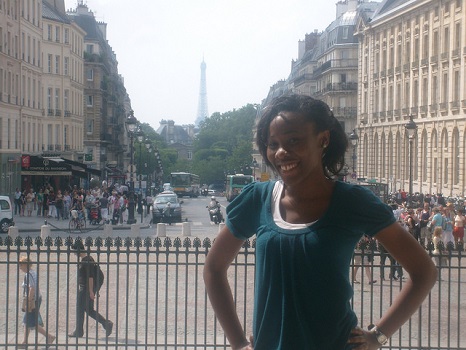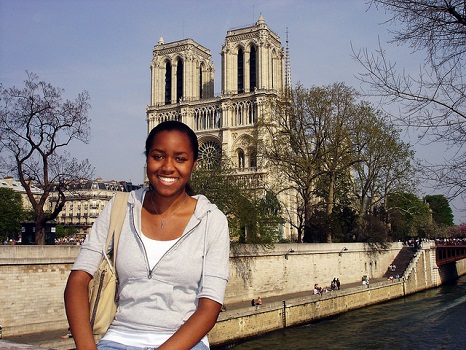 To apply to this program, click "Apply Now" at the top of this page and review the application process for Exchanges.
Host City
Sciences Po's main campus is located in Paris, but it is also possible to study at one of the 6 other campuses located in major French cities. 
The Paris campus is located in the famous district of Saint Germain des Prés, which has been the artistic center of Paris since the 17th century. Sciences Po Paris is an urban campus, housed across several buildings in close vicinity to each other and conveniently located near cafés, cultural landmarks, shopping, and nightlife.  the city of Paris is also centrally located in Europe to make traveling across the continent much easier for exchange students.  London is just two hours by train and Barcelona or Rome are only a hour and a half away by plane. 
The other six regional campuses of Sciences Po are are located in the heart of French cities that offer a rich historic identity and offer students an environment that fosters substantial intellectual and cultural exchanges.  Each of these campuses are associated with different regionally-focused areas of studies.  All Sciences Po campuses and academic concentrations are listed below:
Campuses that do not require French proficiency:
Le Havre - European & Asian Studies
Menton - Middle East & Mediterranean Studies Campus
Reims - Europe & North Americas Studies Campus 
Campuses that require French fluency:
Poitiers - Europe & Latin American Studies Campus
Dijon - Central & Eastern European Studies Campus
Nancy - European Franco-German Studies Campus
Visa info
As an exchange student, you are required to obtain a student visa before leaving the US: http://www.usa.campusfrance.org/en/rubrique/visas
Exchange programs are highly competitive and therefore space in each program is limited to students who meet the following eligibility requirements:
3.0 GPA
You must have completed 2 semesters at UMD
No language requirement, but French language background highly recommended.
Students attending Sciences Po can take classes in English and French in the following disciplines:  Economics, International Relations, Law, History, and Political Science. Course offerings can be seen on the university's website.
Should a student wish to take a full course load, he or she should take the following courses:
Lecture course (10 ECTS credits)
Seminar or elective course (5 ECTS credits)
Seminar or elective course or artistic workshop or language class (5 credits)
OPTIONAL: French Civilisation course (offered on a Pass/Fail basis, this course is not accepted for credit at UMD)
All credit you earn on this program will count at transfer credit on your UMD transcript.
Students are required to enroll in a French language class at the beginning, intermediate or advanced level and will be required to show proof of proficiency before arriving in France: http://formation.sciences-po.fr/content/language-options-exchange-programme.
Host institution
Sciences Po (Institut d'études politiques de Paris) has been France's leading university for the social sciences for a little over 130 years.  Over the years, Sciences Po has educated some of France's political and diplomatic elite, and the institution is recognized as one of the world's most reputable and prestigious social science universities.  Almost half of the students body (10,000 students) is international and comes from 130 countries. 
While the main Sciences Po campus lies in Paris, the University also has six additional campuses in other regions of France that have a specific a academic and geographical focus: The Middle East, Asia, Europe, North and South America.  The satellite campuses are located in towns with a low cost of living, high quality of life, and have more tailored student services.
The Sciences Po Paris campus does not have it's own accommodations for university students; therefore, exchange students will need to find their own accommodations with the help of Sciences Po Housing Service, which has numerous housing offers and information to help guide students in their search.  Private apartments and student residence halls are readily available. 
A few of the other regional Sciences Po campuses have guaranteed housing for exchange students.  Please see the following website for more information:  http://formation.sciences-po.fr/node/219.
UMD students participating in an Exchange have the benefit of paying UMD tuition rates and fees to attend an institution abroad. For specific information on the cost of attending this Exchange, please see the UMD Exchange Cost Sheet
Tuition and fees for exchange programs are charged directly to your UMD account, which means you can apply UMD scholarships, state and federal financial aid, and alternative loans towards the cost of an exchange. Housing costs are paid directly to the host institution or on-site housing agency.
You can use the cost of attendance comparison worksheet to view how study abroad programs compare to each other and the amount you pay on campus at UMD. As always, your EA advisor is available help you complete this worksheet and find affordable programs that fit your study abroad goals.
Please refer to the following resources for more information on funding study abroad:
| Term | Year | Application Deadline | Admission Notification | Program Start | Program End |
| --- | --- | --- | --- | --- | --- |
| Fall | 2015 | 03/01/2015 | 03/11/2015 | | |
| Year (Fall-Spring) | 2015 | 03/01/2015 | 03/11/2015 | | |
| Spring | 2016 | 10/01/2015 | 10/11/2015 | | |