UMD-Spring Break: Nicaragua: Microfinance Consulting (BMGT/LASC)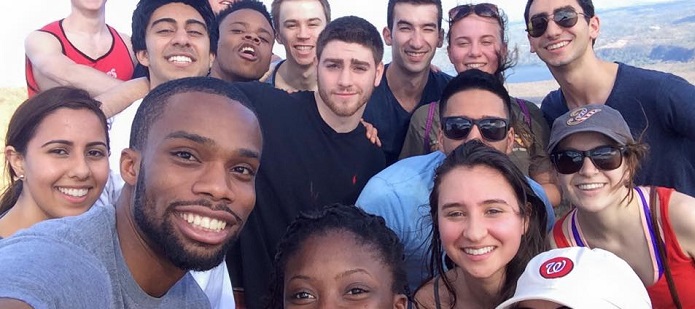 Join "Microfinance Consulting – Nicaragua" during Spring Break 2016 and impact real businesses with your business knowledge. In this course you will be paired with Nicaraguan students from Universidad Americana, a bilingual business college to work on consulting projects for local organizations as well as local entrepreneurs. In the past,  student teams provided consulting for Opportunity International (a micro lending organization) to develop a generic business plan and market assessment tools. This year, you will continue to work in a team to expand and continue consulting service,  develop generic business plans and market assessment tools to microfinance lending organizations including, Opportunity International. You will also extend and continue consulting services to new local entrepreneurs to develop and revise business plans, devise strategies and reorganize their business structures.  You will be welcomed at a round-table gathering of those who business people who have already been helped by previous Smith teams. 
For more information, visit the program page on Smith's website.
You must be in good academic and judicial standing and you must not have any registration blocks to participate in this program. The minimum GPA for this program is listed above.
Speaking Spanish is a plus, but is not required for participation.
If you are interested in this program but do not meet the eligibility requirements, reach out to the program director (listed in the Contacts tab) to discuss your interest in the program.
After you commit to the program, Education Abroad will enroll you in one of the following three (3) credit UMD courses:
BMGT448N: Microfinance consulting in Nicaragua
LASC448W: Microfinance consulting in Nicaragua
The credit you earn during this program will count as resident credit.
Mandatory Pre-Departure Meetings will be held in November, February and March.
You will stay in shared accommodations in hotels.  Daily Breakfast and amenities are included.
The program fee is not yet available for spring break 2016 and will be updated in the coming weeks.
Billable Costs
Application Fee
$50
Program Fee
TBD
This fee is collected in two installments: 1) $250 non-refundable deposit: Due by October 18th or within 48 hours of acceptance if accepted on or after that date 2) Remainder of program fee: Charged to your UMD account upon course registration and due December 20th.
The program fee includes: $250 deposit, International Health Insurance, tuition, housing, and Education Abroad services including registration, billing, advising, and pre-departure orientation.
Out-of-pocket Costs
Meals (estimate)
$100
Passport
$140
Roundtrip Airfare (estimate)
$750
Optional activities/ incidental expenses (estimate)
$200
TOTAL ESTIMATED COST OF ATTENDANCE:
TBD
NOTE: If you are a non-UMD graduate student, you will need to pay a $75 application fee to the UMD graduate school to participate in this program.
Please refer to the following resources for more information on funding study abroad
PLEASE NOTE: All University of Maryland study abroad programs are financially self-supporting and, therefore, subject to cancelation due to low enrollment.
For course, itinerary or in-country information, please contact Karen Hallows. For general questions or assistance with applying, contact Smith's UG Program Manager, Claudia Donnelly.
As a part of this program, you will engage in the following activities:
Explore Nicaraguan culture by visiting art galleries, artisan shops, a chocolate factory, listeining to folklore dancing and music, and enjoying the local cuisine
Excursion to an active volcano
Surfing, swimming, and zip lining excursions
| Term | Year | Application Deadline | Admission Notification | Program Start | Program End |
| --- | --- | --- | --- | --- | --- |
| Spring Break | 2016 | 10/01/2015 | 10/11/2015 | 03/11/2016 | 03/20/2016 |