UMD-Winter: Europe and the US: Accounting's Future, Present, and Past (BMGT)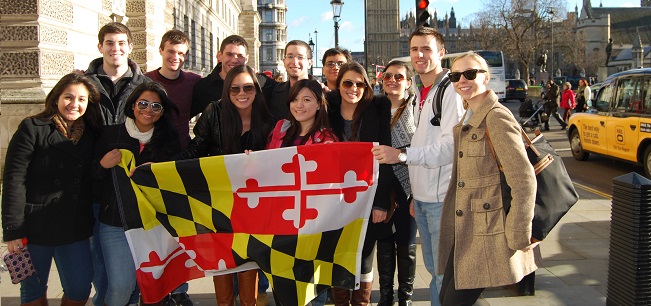 Explore current topical themes in accounting in the United States and abroad as well as look at historic foundations of accounting that brought us to this point. A large part of the course will include visits to sites in Brussels, Amsterdam, London, Washington D.C., and NYC that are significant to the development of the accounting profession and offices of accounting thought leaders. You will explore histories behind the institutions and the how to research accounting and auditing pronouncements and publications developed by these same institutions. You will gain experience working with professional accounting and auditing research databases as well as other databases that are useful for accounting and auditing research. The course is structured in anticipation of meeting the New York State accounting research requirement for the CPA Exam. This course will count as a three credit accounting elective for meeting degree requirements for students majoring in accounting.
At the end of this course, you will be able to: 
Understand the differences and similarities of business and accounting practices among different visited countries.
Obtain an understanding of how different accounting and auditing standards are developed and enforced among countries visited.
Understand the difference in educational and licensing requirements among public accountants among countries visited.
Understand how accounting thought was developed and disseminated first in Europe, then in the UK, and finally the US.
For more information, visit the program page on Smith's website.
You must be in good academic and judicial standing and you must not have any registration blocks to participate in this program. The minimum GPA for this program is listed above.
Applicants must have completed an accounting class (BMGT 220 Principles of Accounting I).
If you are interested in this program but do not meet the eligibility requirements, reach out to the program director (listed in the Contacts tab) to discuss your interest in the program.
After you commit to the program, Education Abroad will enroll you in the following three (3) credit UMD course:
BMGT428D: Accounting's Future, Present, and Past (UK, Belgium, Netherlands, NYC, DC)
The credit you earn during this program will count as resident credit.
You will stay in shared accomodations in hotels.
The program fee is not yet available for winter 2016 and will be updated in the coming weeks.
Billable Costs
Application Fee
$50
Program Fee
$4,275
This fee is collected in two installments: 1) $250 non-refundable deposit: Due by October 18th or within 48 hours of acceptance if accepted on or after that date 2) Remainder of program fee: Charged to your UMD account upon course registration and due December 20th.
The program fee includes: $250 deposit, International Health Insurance, tuition, housing, and Education Abroad services including registration, billing, advising, and pre-departure orientation.
Out-of-pocket Costs
Meals (estimate)
$1,000
Passport
$140
Roundtrip Airfare (estimate)
$1,300
Optional activities/ incidental expenses (estimate)
$500
TOTAL ESTIMATED COST OF ATTENDANCE:
$7,265
NOTE: If you are a non-UMD graduate student, you will need to pay a $75 application fee to the UMD graduate school to participate in this program.
Please refer to the following resources for more information on funding study abroad
PLEASE NOTE: All University of Maryland study abroad programs are financially self-supporting and, therefore, subject to cancelation due to low enrollment.
For course, itinerary or in-country information, please contact Professor James McKinney. 
For general questions or assistance with applying, contact Smith's UG Program Manager, Claudia Donnelly.
As a part of this program, you will engage in the following activities:
Accounting related site visits in each location
Visits to the Museum of American Finance and a tour of Wall Street in New York City
A Financial Tour of London and an excursion to the Bank of England Museum
| Term | Year | Application Deadline | Admission Notification | Program Start | Program End |
| --- | --- | --- | --- | --- | --- |
| Winterterm | 2016 | 10/01/2015 | 10/11/2015 | 01/03/2016 | 01/21/2016 |