ENGR Exchange Global E3: City University of Hong Kong (Hong Kong)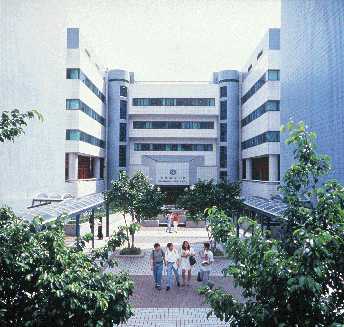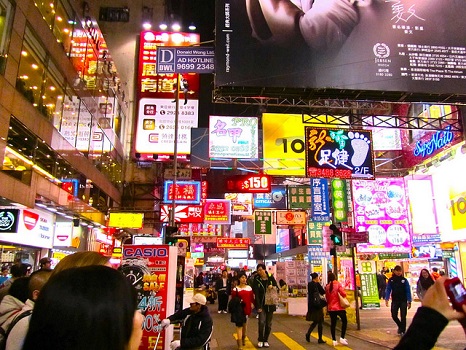 City University of Hong Kong is a member of the Global Engineering Education Exchange Program (Global E3), an exchange program for engineering students with partner universities in 21 countries. Students pay University of Maryland tuition. Visit the Global E3 website for information on the Global E3 partner universities and application procedures.
Host Institution
City University of Hong Kong:
Has risen steadily in international rankings. Quacquarelli Symonds ranked CityU 7th in Asia in 2016 and 55th in the world in 2016.
In response to the challenges of the world today, CityU spearheads discovery and innovation at the forefront of their research and education.
Their strength spins a range of disciplines from Business, Creative Media, Energy and Environment, Law, Liberal Arts and Social Sciences to Science and Engineering
Led by an international team of faculty with 70% of professors recruited from overseas countries
A culturally rich and harmonious campus with over 20,000 students from Hong Kong, mainland China and more than 30 countries and regions. To prepare for the global job market tomorrow, successful engineering students today are required to have not only a good academic standing and a firm knowledge of the sciences, but they must also be familiar with the various cultures and regulations of the engineering industry abroad. The exchange program at the City University of Hong Kong will provide interested engineering students with the opportunity to build on their knowledge in the field of engineering and at the same time introduce them to new cultures and lifestyles. This study abroad program is currently being offered to engineering students. Participants will spend one semester or one year of study at the CityU. Students who have interest in Asian cultures are suggested to apply for this program.
Host City
Hong Kong, a Special Administrative Region (SAR) of the People's Republic of China, is one of the most vibrant cosmopolitan cities in the world. The cultural diversity, safe and convenient living environment, as well as affordable cost of living, all make Hong Kong a great place for education.
---
Exchange programs are highly competitive and space in each program is limited. You must meet the following eligibility requirements in order to apply to this program:
3.0 GPA
Completion of 2 semesters at UMD
You must be an ENGR major
Exchange programs are a good fit for students looking for immersion, personal growth, and the opportunity to strengthen qualities such as independence and adaptability.
Student Visa Information
A student visa is required for participation on this exchange. For more information, please visit our study abroad visa guide to view instructions for the country you will be visiting. Please note that visa information is subject to change and you are responsible for checking the embassy website for updates.
---
Click "Apply Now" at the top of this page. You will log in with your UMD directory ID and password.
Submit all application materials by the deadline listed below. This includes meeting with your EA advisor (listed at the top of this page), requesting a faculty letter of recommendation, and submitting an official transcript.
FOR ENGR GE3 ONLY: If you are applying for a Global E3 exchange, you will need to submit an additional GE3 application by the deadline listed on their website.
After the application deadline, we will review all completed applications and nominate students for available spots in each exchange program.
If you are nominated to participate in this exchange, you will work with your EA advisor (listed above) to apply directly to the host university, who will formally admit you to the exchange program.
Nominated students will then work with their EA advisor (listed above) and our partner universities to coordinate all aspects of the stay at the host university such as course registration, visas and arrival.
---
The CityU Exchange Program offers coursework in a variety of engineering disciplines. English-instructed course listings and descriptions can be found here.
Disciplines available: Biology and Chemistry, Civil and Architectural Engineering, Computer Science, Electronic Engineering, Mathematics, Mechanical and Biomedical Engineering, Physics and Materials Science, Systems and Engineering Management
Credit
All credit you earn on this program will count as transfer credit towards your UMD degree. Most courses at City University of Hong Kong will be converted as follows:
| City University of Hong Kong Credit | UMD Credit |
| --- | --- |
| 1 CityU credit | 1 UMD credit |
| 3 CityU credit | 3 UMD credit |
The chart above was last approved by the UMD Transfer Credit Committee on April 24, 2014.
You can view how courses at this institution have previously been evaluated for UMD equivalents on the International Study Course Search hosted by the Clark School of Engineering website and the Transfer Credit Services Equivalency Database (TCEQ). If you are interested in taking a course not listed on TCEQ, you may have it evaluated for acceptability by following the  UMD Registrar's evaluation request guidelines.
Grading
Undergraduates must receive a C- equivalent or better in order to be eligible for the transfer of credit. 
 
| | |
| --- | --- |
| City University of Hong Kong Grade | UMD Grade |
| C -  | C -  |
---
As an exchange student, you may apply for on-campus student residence. On campus housing is extremely affordable for visiting exchange students and cost less than $900 per semester for a double room. However, there is no guarantee of accommodation in the student residence because of limited capacity. Exchange students should be prepared to arrange their own off-campus accommodation, if necessary.
---
UMD students participating in an Exchange have the benefit of paying UMD tuition rates to attend an institution abroad. For specific information on the cost of attending this Exchange, please see the UMD Exchange Cost Sheet
Tuition and fees for exchange programs are charged directly to your UMD account, which means you can apply UMD scholarships, state and federal financial aid, and alternative loans towards the cost of an exchange. Housing costs are paid directly to the host institution or on-site housing agency.
You can use the cost of attendance comparison worksheet to view how study abroad programs compare to each other and the amount you pay on campus at UMD. As always, your EA advisor (listed above) is available help you complete this worksheet and find affordable programs that fit your study abroad goals.
Please refer to the following resources for more information on funding study abroad:
---
Term
Year
Application Deadline
Admission Notification
Program Start
Program End
Spring
2018
10/01/2017
10/11/2017
01/13/2018
05/19/2018
Dates reflect information that is available on the program sponsor website. Please confirm with program sponsor/host university before making your travel plans.
Fall
2018
03/01/2018
03/11/2018
Year (Fall-Spring)
2018
03/01/2018
03/11/2018