UMD-Winter: Spain: Leading Innovation and Design in a Cross-Cultural Setting (BMGT)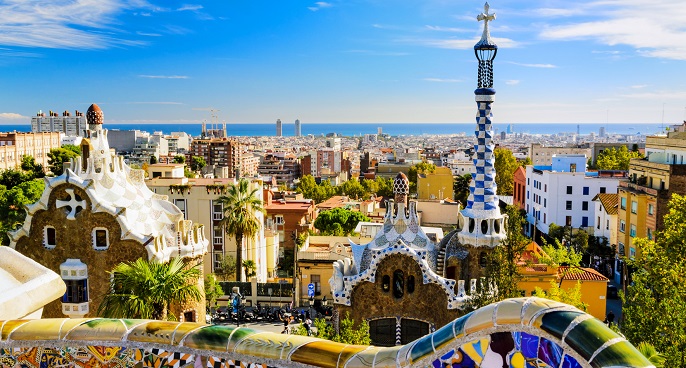 You will explore how innovation and design are approached in a different culture in terms of products, services, and experiences. You will be exposed to a wide range of cultural excursions aimed at enhancing your appreciation and understanding of how cultural norms and artifacts influence innovation.  Starting in Barcelona, a city internationally renowned for innovative designs, you will visit institutions and landmarks to learn about the creative techniques used to create provocative, aesthetically pleasing and functional designs. Inspired by these visits, you will apply design thinking frameworks and experience cultural constraints as well as discover new ways of leveraging opportunities. By working with staff members at sponsoring organizations, you will get first-hand experience leading design thinking sessions, engage in ideation activities, and collaborate with staff members in a cross-cultural setting.
 
You must be in good academic and judicial standing and you must not have any registration blocks to participate in this program. The minimum GPA for this program is listed above.
This program will be open to all UMD students with priority given to students in the QUEST program. Students who have not taken BMGT190 will have additional assignments prior to program departure. 
If you are interested in this program but do not meet the eligibility requirements, reach out to the program director (listed in the Contacts tab) to discuss your interest in the program.
After you commit to the program, Education Abroad will enroll you in the following three (3) credit UMD course:
BMGT438M: Design and Innovation in Spain (BMGT)
The credit you earn during this program will count as resident credit.
Students will be required to participate in both pre-departure and post-experience sessions as part of the Smith School Common Core for undergraduate faculty-led, short-term programs. Pre-departure sessions will focus on global mindset, country specific business curriculum, and logistics/health and safety. Post-experience sessions will include a subject specific debrief in addition to career application. The Smith School Common Core culminates in the Global Showcase, where students will be able to demonstrate their cultural curiosity and global business acumen through individual or group poster presentations. Dates for all sessions will be detailed on the course syllabus.
Students will stay in hotels for the duration of the program. 
Costs for winter 2018 will be updated shortly. 
Application Fee
$50
Billable Costs
Billable costs are charged to your student account. They are due based on the Bursar's payment schedule. Be sure to check your statements when they are available.
Education Abroad Fee
$500
This fee is charged to your account when the application status changes from "Accepted" to "Committed." This fee includes Education Abroad services including registration, billing, advising, risk management, and pre-departure orientation.
International Health Insurance
TBD
Tuition
TBD
This fee is charged to your UMD account upon course registration. This fee includes: Tuition, in-country transportation, course related activities, group meals, and teaching services.
Housing Fee
TBD
This fee represents the housing provided during the program.
TOTAL PROGRAM FEE
TBD
Out-of-pocket Costs
Meals (estimate)
TBD
Visa
TBD
Passport
TBD
Roundtrip Airfare (estimate)
TBD
Course Materials
TBD
Optional Activities/incidental expenses
TBD
Optional trip cancelation/interruption Insurance (estimate)
TBD
TOTAL ESTIMATED COST OF ATTENDANCE:
TBD
NOTE: If you are a non-UMD graduate student, you will need to pay a $75 application fee to the UMD graduate school to participate in this program.
Please refer to the following resources for more information on funding study abroad
PLEASE NOTE: All University of Maryland study abroad programs are financially self-supporting and, therefore, subject to cancelation due to low enrollment.
As a part of this program, you will engage in the following activities:
Take a guided tour of La Sagrada Familia cathedral
Visit the Gothic Quarter and tour several buildings from medieval times
Visit to Verdu Canto Saffron Spain, SL. This company continues to find inspiration in the wisdom, craft and heritage of its past as a purveyor of saffron, while investing in innovative and diversified possibilities for growth, expansion, and new markets such as cocktails and teas.
Visit the Domus-Interactive Museum of Man, in La Coruna, "the world's first interactive museum that deals with global and monographic man".
| Term | Year | Application Deadline | Admission Notification | Program Start | Program End |
| --- | --- | --- | --- | --- | --- |
| Winterterm | 2018 | 10/01/2017 | 10/11/2017 | 01/07/2018 | 01/18/2018 |