UMD-Summer: United Kingdom: British Culture: Books, Plays, History, Archaeology, & Architecture in the UK(ENGL/THET)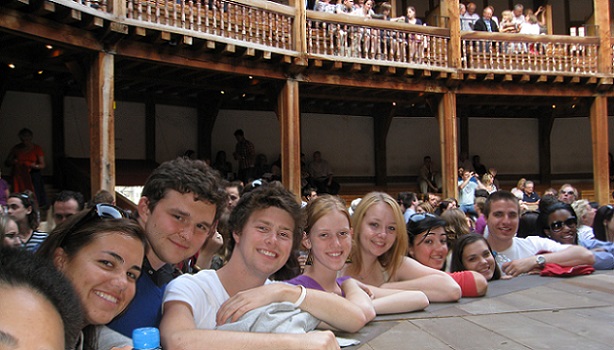 Experience British culture first hand to enhance and challenge what you've learned from books and movies. Make England and Englishness yours, and find out who you really are. This program is an intensive examination of British culture.  You will walk and talk every day throughout London, Norwich, Oxford, and Canterbury. While learning how to read architecture and art, students will meet archaeologists, writers, and actors, read 10 books, and see 15 plays.You will attend lectures, read a selected number of books, and keep a journal throughout your involvement in the program.
You must be in good academic and judicial standing and you must not have any registration blocks to participate in this program. The minimum GPA for this program is listed above.
Freshmen, sophomores, juniors, and seniros are eligilbe to apply.
To be considered for this program, you must set up an interview with Professor Olmert.
If you are interested in this program but do not meet the eligibility requirements, reach out to the program director (listed in the Contacts tab) to discuss your interest in the program.
 
After you commit to the program, Education Abroad will enroll you in the following three (3) credit UMD course:
ENGL 409M: Literature, Art and Architecture in London
THET 328O: United Kingdom: Literature, Art and Architecture in London
The credit you earn during this program will count as resident credit.
There will be two pre-departure meetings in April to review the course books, intellectual content, and expectations. 
A required course paper will be due after you return to the US.
 
You will stay in shared accommodations with standard amenities (showers, bathrooms, etc.). A full English breakfast is provided each day.
Costs listed are for summer 2017. The updated budget for summer 2018 will be published when available.
Application Fee
$50
Billable Costs
Billable costs are charged to your student account. They are due based on the Bursar's payment schedule. Be sure to check your statements when they are available.
Education Abroad Fee
$500
This fee is charged to your account when the application status changes from "Accepted" to "Committed." This fee includes Education Abroad services including registration, billing, advising, risk management, and pre-departure orientation.
International Health Insurance
$40
Tuition
$3,293
This fee is charged to your UMD account upon course registration. This fee includes: Tuition, in-country transportation, course related activities, group meals, and teaching services.
Housing Fee
$1,162
This fee represents the housing provided during the program.
TOTAL PROGRAM FEE
$4,995
Out-of-pocket Costs
Meals (estimate)
$400
Course Materials
$40
Passport
$140
Roundtrip Airfare (estimate)
$1,500
Optional Activities/incidental expenses
$250
Optional trip cancelation/interruption Insurance (estimate)
$180
TOTAL ESTIMATED COST OF ATTENDANCE:
$7,630
Please refer to the following resources for more information on funding study abroad
PLEASE NOTE: All University of Maryland study abroad programs are financially self-supporting and, therefore, subject to cancelation due to low enrollment.
Michael Olmert has written five books, over 200 magazine articles, essays, and reviews, three feature films, an IMAX film, three stage plays, and over ninety television documentaries. He has also won three Primetime Emmy Awards. He holds a PhD in English literature and is a professor in the English Department of the University of Maryland, where he has taught for 28 years, and where he was recently inducted into its Alumni Hall of Fame. His special interests are Shakespeare, the 18th Century, and Modern British Drama.
For course, itinerary or in-country information, please contact the Program Director. For general questions or assistance with applying, contact EA Short-term Programs
As a part of this program, you will engage in the following activities:
Attend a play every night.
Meet fascinating people doing work on archaeological monuments.
Work in archaeology on the stage and in galleries in museums.
Explore the layer-cake of 6,00 years of English culture.
| Term | Year | Application Deadline | Admission Notification | Program Start | Program End |
| --- | --- | --- | --- | --- | --- |
| Summerterm | 2017 | 03/21/2017 | 03/11/2017 | 06/10/2017 | 06/30/2017 |