AMIDEAST Intensive Arabic in Amman, Jordan (Summer)

Intensive Arabic in Amman, Jordan (Summer)
The Summer Intensive Arabic Program in Amman, Jordan offers Modern Standard Arabic in two 4-week sessions. Classes meet 5 hours per day, 5 days per week. Each student will receive 100 hours of Arabic language instruction in each session, including both Modern Standard Arabic and colloquial Arabic. One summer session covers the material usually presented in one semester on a U.S. campus. Students are given placement tests on arrival and placed in the level appropriate for their Arabic language proficiency.
Students on the Summer Intensive Program live in Amman, which is an ancient city facing distinct modern challenges, thus making it an exciting place to live and study. Students enrolled in AMIDEAST's Education Abroad Program in have opportunities to study Arabic with some of the most respected language teachers in the region and to increase their Arabic acquisition through daily interactions with host families. In addition to academics, our students benefit from an on-site orientation, a truly knowledgeable Jordanian staff, an opportunity to become part of a Jordanian family, and organized excursions to exciting locations such as the great deserts and Biblical sites in Jordan
.  
Summer Intensive Arabic Courses
The Summer Intensive Arabic Program offers Modern Standard Arabic in two 4-week sessions. Classes meet 5 hours per day, 5 days per week. Each session therefore includes 100 hours of instruction in Modern Standard Arabic (5 credits) and colloquial Arabic (1 credit) for 6 total credits. One summer session covers the material usually presented in one semester on a U.S. campus.
All students enroll in Modern Standard Arabic and in colloquial Arabic at a level appropriate to their proficiency. Modern Standard Arabic  meets for 4 hours a day and colloquial Arabic for 1 hour a day. Students are given placement tests prior to arrival and are placed in the level appropriate for their Arabic language proficiency. The following levels are offered (see course descriptions for more detail):
ARAB 101: Modern Standard Arabic I (Arabic 101; 5 credits)*
ARAB 102: Modern Standard Arabic II (Arabic 102; 5 credits)
ARAB 201: Modern Standard Arabic III (Arabic 201; 5 credits)
ARAB 202: Modern Standard Arabic IV (Arabic 202; 5 credits)
ARAB 301: Modern Standard Arabic V (Arabic 301; 5 credits)
ARAB 302: Modern Standard Arabic VI (Arabic 302; 5 credits)
ARAB 401: Directed Studies in Arabic (Arabic 401; 5 credits)
ARAB 130: Colloquial Jordanian Arabic I (Arabic 130; 1 credit)
ARAB 230: Colloquial Jordanian Arabic II (Arabic 230; 1 credit)
ARAB 330: Colloquial Jordanian Arabic III (Arabic 330; 1 credit)
ARAB 340: Colloquial Jordanian Arabic IV (Arabic 340; 1 credit)
For students whose proficiency is beyond the advanced level, a tutorial program will be arranged to address their specific interests (Media Arabic; Arabic literature; Classical Arabic texts, etc.)
*Note: Arabic 101 is only offered in summer sessions if there are a number of applicants who do not have any background in the Arabic language. We do not guarantee that this course will be available. Please indicate on your application if you are hoping to enroll in 101.
Housing
Students in the AMIDEAST Summer Intensive Arabic Program in Amman live with Jordanian families that have been carefully screened by AMIDEAST/Jordan from a database of qualified applicants. Students usually are placed with families who have previous experience hosting American students through AMIDEAST.
AMIDEAST matches students with host families using a variety of criteria. While all placement preferences may not be met in every case, AMIDEAST will strive to make the best match to ensure a rewarding and pleasant living experience. In the event of a problem, AMIDEAST Education Abroad Program staff members will be available either to mediate or to arrange a new host family placement.  Students living with host families will be provided with all meals by their host families but may find that some days it is not possible to return to the family for lunch because of class schedules.
Orientation
Upon arrival in Amman, AMIDEAST Education Abroad Program students participate in a one and a half day orientation designed to introduce them to Jordanian culture and daily life and familiarize them with the logistics of the program. Students move in with their host families immediately. The orientation combines structured informational sessions with organized activities. Topics such as safety and health, family life in Jordan, cultural adjustment, program regulations, participant responsibilities and other essential information are all discussed during orientation.
The Qasid Arabic Institute is the partner for AMIDEAST's Education Abroad Program in Amman.
The Qasid Arabic Institute has developed a reputation as one of the leading programs in the Middle East for Arabic language learning. Its comprehensive curriculum begins with the proper pronunciation of Arabic letters and continues through to a high degree of proficiency.
As the Qasid Arabic Institute's reputation has grown, its programs have made it the program of choice in Amman for embassies, international organizations, non-governmental organizations and U.S. colleges and universities seeking excellence in Arabic language instruction.  In 2008 it hosted the U.S. Department of State's Critical Language Summer Intensive Institute in Jordan; it will do so again in 2009.  Though its programs are designed mainly for university-level students and busy professionals, Qasid students range in age from 15 to 65. They include embassy and consular officers, Fulbright researchers, full-time mothers, medical doctors, Foreign Language and Area Studies Fellowship recipients, and Ivy League graduates.
More information about Qasid Institute can be found on its website: http://www.qasid.com. 
 Excursions
During each of the two summer sessions AMIDEAST organizes a one day excursion to different parts of the country. The excursions may either be to Jerash and Ajloun or to Madaba and the Dead Sea. Because each summer session includes a different trip, those students participating in multiple sessions will have the opportunity to visit both sites. In addition, students can travel independently on free weekends. There will be plenty of time and opportunity to explore your options once you arrive in Jordan and the program begins.
Transcripts
Upon successful completion of an AMIDEAST Education Abroad program, the on-site AMIDEAST Education Abroad staff sends final course grades to AMIDEAST Headquarters. Students are issued an AMIDEAST Education Abroad grade report. Alternatively, students in Morocco can request (for an additional fee) a transcript issued by AMIDEAST's Institution of Record, Northeastern University.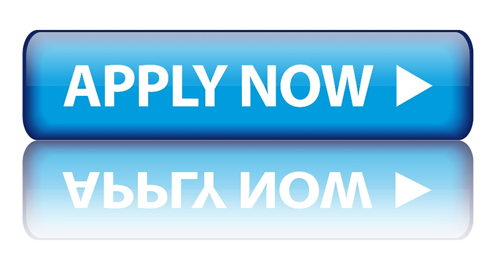 To apply to this program, you must complete two main steps:
Submit a UMD approval application - start by clicking "apply now" at the top of this page. This application allows UMD Education Abroad to approve your study abroad program selection so you may earn credit in a program outside of UMD.
This application will require you to meet with your EA advisor, who will communicate important details related to participating in this program. If you do not complete this application by the stated deadline, you may not receive credit for your study abroad program and will lose your student status for the time you are not studying at UMD.
Apply directly to the program provider. After receiving UMD approval, you should submit the program application directly to the program sponsor by their deadline. Your program sponsor will determine your official acceptance to a program. You must adhere to the provider's timeline, eligibility standards, and application requirements.
After being accepted to your program, your EA advisor will guide you through the course pre-approval process where you will determine which credits you will fulfill abroad.
Thinking about applying to this program?
This is not an official University of Maryland program, but you may still apply to it and receive credit for your studies (be sure you speak at with your academic advisor about specific credits and courses). To learn more about how to apply to an external program, please click here
| Term | Year | Application Deadline | Admission Notification | Program Start | Program End |
| --- | --- | --- | --- | --- | --- |
| Summerterm | 2019 | 03/15/2019 | 01/01/2019 | | |