Maryland-in-Copenhagen (Denmark)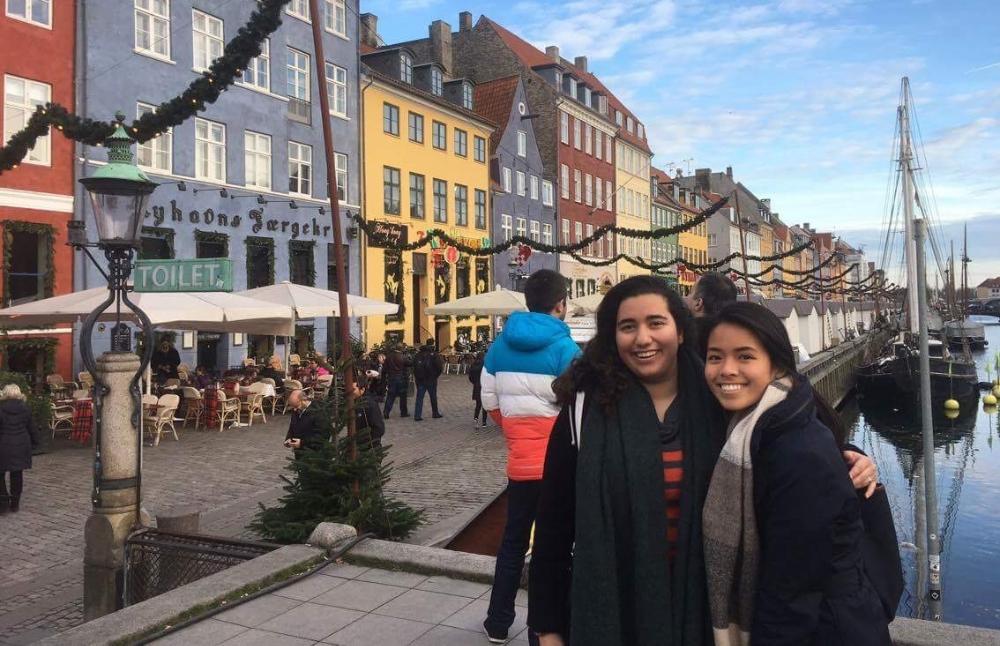 Gain real world experience in Copenhagen. Study at DIS, the Danish Institute for Study Abroad, where you'll have world-class educational and cultural resources at your fingertips. Within short walking distance from campus, you have Denmark's premier university campuses and research libraries, parliament and central government offices, European Union agencies, and the nation's Central Bank. You will be able to explore Scandinavian and world history at the national museums of history, art and natural history as well as historic cathedrals and castles, marvels of modern Scandinavian architecture and design, the Royal Theatre, national media centers, and international company headquarters.
With the academic and personal growth and intercultural competence gained through your experience with DIS, you will be well prepared for the global job market of tomorrow.
See what it is really like to spend a semester in Copenhagen - read DIS student blogs.
To help you imagine what it's like to safely study abroad in Denmark, read blogs by non-UMD students on the DIS Copenhagen program, and check out the DIS COVID-19 Planning webpage for more information on the program's resources and safety precautions.
You must be in good academic and judicial standing and you must not have any registration blocks to participate in this program. 
If you are interested in this program but do not meet the eligibility requirements, make an appointment with your EA advisor to discuss program options.
 
Visit the
Academics & Study Abroad page
which outlines key considerations for your academic planning as you navigate different phases of study abroad:
Browse UMD course evaluations in the Study Abroad Course Database:
 

Courses are taught in English by Danish faculty who bring a European perspective as well as personal experience from research, government, management and the professions to the classroom. Their teaching is strongly enhanced by an extensive program of course-related field studies and study tours in the Balkans, Belgium, Czech Republic, Denmark, Estonia, Finland, France, Germany, Hungary, Netherlands, Poland, Russia, Turkey, Sweden, and the UK. Take advantage of 23 unique and challenging areas of study and over 200 elective courses, including:
Architecture
Child Diversity & Development
Communication & Graphic Design
Computer Science
Environmental Science for the Arctic
Gender & Sexuality Studies and Prostitution & the Sex Trade
Global Economics & International Business
Justice & Human Rights
Medical Practice & Policy
Neuroscience & Biomedicine
Psychology
Public Health
Sociology
Sustainability
Urban Design & Urban Studies
Please note that Danish Language and Culture courses fulfill the General Education requirement of Diversity - Cultural Competency at UMD.
The Danish Institute for Study Abroad is a government-recognized, high-quality study abroad program established in 1959 with over 1500 students coming each year. All DIS courses and academic programs are intellectually stimulating and challenging and are all taught in English. Among alumni and partners, DIS has a reputation of being intense, rewarding, and providing a challenging educational environment that integrates study tours around Europe to achieve a full cultural immersion program.
Most courses will be taken at DIS; however, some courses take place at the University of Copenhagen or the Copenhagen Business School. Furthermore, Maryland-in-Copenhagen is a hybrid credit program, which means you will take a combination of resident and transfer credit abroad.
All course offerings at DIS
Please refer to the Maryland-in-Copenhagen Academic Overview for more details on the academic structure and policies related to the Maryland-in-Copenhagen program.
Customizing your experience abroad is simple with Maryland-in-Copenhagen. European immersion is strengthened by the cross-cultural experience of living with a Danish family, a Danish roommate, Folkehøjskole (rural campus outside of Copenhagen), with Danish students in a 'kollegium' (residence hall), or in a DIS residence community with other DIS students (Living Learning programs available). Read the DIS housing page for more information on each of the housing options.
Fall Budget
Year Budget
Spring Budget
Summer Budget
The Denmark Residence Permit Fee is subject to change. The Residence Permit Fee applies to all U.S. passport holders and students from other countries that are considered "exempt from the visa requirement." These students will enter Denmark as tourists and will apply for their Danish residence permit after arrival in Copenhagen.Summer students who are US citizens will not require a Danish Residence permit. 
Students who hold citizenship from countries that are not exempt from obtaining a visa, will apply for their visa prior to entering Denmark. These students will not be charged for the Denmark Residence Permit Fee as listed above and will be responsible for paying the Danish Embassy/Consulate the required visa application fees. A list of countries whose citizens need a visa to enter Denmark can be found on the Immigration Service's website.
You can use the cost of attendance comparison worksheet to view how study abroad programs compare to each other and the amount you pay on campus at UMD. As always, your EA advisor is available help you complete this worksheet and find affordable programs that fit your study abroad goals.
Please refer to the following resources for more information on funding study abroad:
PLEASE NOTE: All University of Maryland study abroad programs are financially self-supporting and, therefore, subject to cancellation due to low enrollment.
Brittany Lashley is the regional advisor for Denmark and coordinates the administration of the Maryland-in-Copenhagen program. Brittany advises prospective students and can answer questions about the program and living in Denmark as well other Scandinavian countries. She coordinates program admissions, course registration, pre-departure orientation, and other logistical aspects of the program. Brittany is the primary point of contact for students before they go to Copenhagen and upon return to College Park.
| Term | Year | Application Deadline | Admission Notification | Program Start | Program End |
| --- | --- | --- | --- | --- | --- |
| Year (Fall-Spring) | 2021 | 06/01/2021 | 04/28/2021 | | |
| Fall | 2021 | 06/01/2021 | 04/28/2021 | 08/20/2021 | 12/18/2021 |
| Spring | 2022 | 09/20/2021 | 10/01/2021 | 01/14/2022 | 05/14/2022 |