The Education Abroad Network (TEAN): University of Auckland

Study Abroad at the University of Auckland, New Zealand with TEAN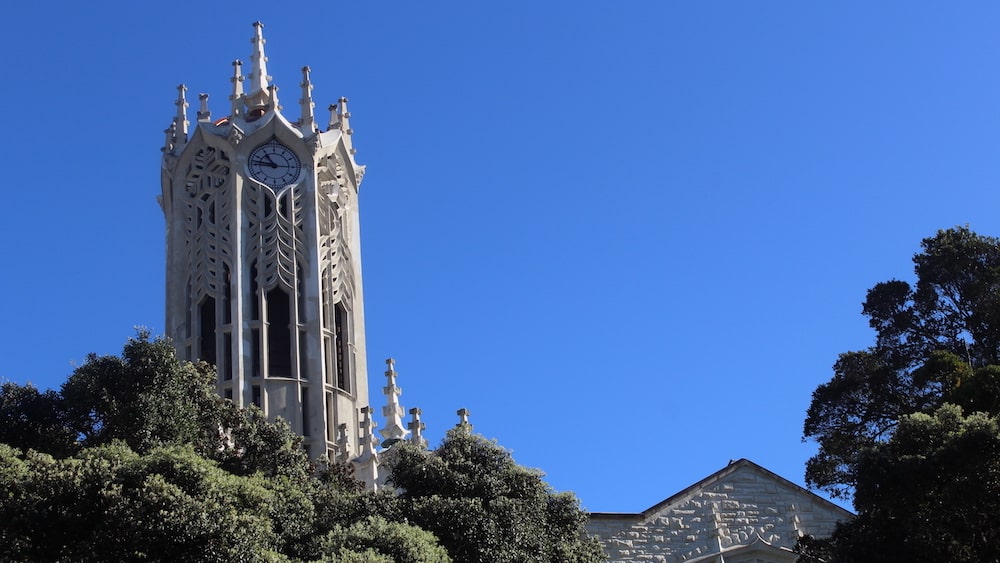 Program Overview
Study at New Zealand's top-ranked university, The University of Auckland, located in the heart of the city
Listed in top 50 schools in the world for civil engineering, education, accounting and finance, psychology and more. Its Business School holds leading international accreditations from AACSB International, EQUIS and AMBA.
Get an adrenaline rush during our Orientation Excursion in the 'adventure capital of the world' - Queenstown - where you are exposed not only to local culture and incredible nature but to New Zealand's love of extreme adventure
Experience living with Kiwis and international students in university housing
Live in Auckland, the largest city in New Zealand, with its magnificent coastline to the east and west
Appreciate access to TEAN's Auckland-based Resident Director and other in-country TEAN staff for continued support throughout the semester
Go on an adventure with our mid-semester Thailand excursion option to Thailand's culture-rich cities and beautiful beaches
Auckland, New Zealand
Auckland is great for those who want:
to live in the heart of a large multicultural city, including the world's largest Polynesian population, where there is always something to do and see
to travel, as it is a domestic and international hub
easy access to the coast and nearby islands for weekend getaways
About TEAN
The Education Abroad Network (TEAN) – established in 1995 – are study abroad and intern specialists in the Asia Pacific region with semester and summer programs available in Australia, New Zealand, Thailand, Singapore, Vietnam, South Korea, China and Japan. 
Visit the TEAN Website to learn more or Apply Now with TEAN
 
To apply to this program, you must complete two main steps:
Submit a UMD approval application - start by clicking "apply now" at the top of this page. This application allows UMD Education Abroad to approve your study abroad program selection so you may earn credit in a program outside of UMD.
This application will require you to meet with your EA advisor, who will communicate important details related to participating in this program. If you do not complete this application by the stated deadline, you may not receive credit for your study abroad program and will lose your student status for the time you are not studying at UMD.
Apply directly to the program provider. After receiving UMD approval, you should submit the program application directly to the program sponsor by their deadline. Your program sponsor will determine your official acceptance to a program. You must adhere to the provider's timeline, eligibility standards, and application requirements.
After being accepted to your program, your EA advisor will guide you through the course pre-approval process where you will determine which credits you will fulfill abroad.
UMD partners with TEAN to offer affiliate program options to UMD students in Australia, New Zealand, and Asia. You will maintain your UMD student status while abroad and you will work directly with TEAN program staff as a participant on their program. Your EA advisor will assist you with this process and can answer questions you may have about the application process.
Academics on a TEAN program
Visit the Academics & Study Abroad page which outlines key considerations for your academic planning as you navigate different phases of study abroad:
Browse UMD course evaluations in the Study Abroad Course Database:
 

There may be other course offerings on this program that are not currently listed in the Study Abroad Course Database (SACD).  If you are interested in taking a course not listed in the SACD, please submit a transfer credit evaluation request.
Costs & Billing for TEAN programs
The affiliate program costs apply to this program. UMD students studying on TEAN semester programs will get an $800 discount off of the published TEAN program fee.
As part of your program application to TEAN, you will pay a $500 program deposit and an $350 housing deposit to secure your spot. The remaining TEAN program fees, including housing, will be charged to your UMD student account. You will be able to use any financial aid you receive from UMD towards these charges.
Scholarships for this program are available through the UMD Education Abroad Scholarship and TEAN Scholarship Funds including the Diversity Scholarship and merit and need-based awards.
Students studying in New Zealand are also encouraged to apply for the New Zealand - Generation Study Abroad Excellence and Travel Award.
| Term | Year | Application Deadline | Admission Notification | Program Start | Program End |
| --- | --- | --- | --- | --- | --- |
| Year (Fall-Spring) | 2023 | 03/01/2023 | 01/20/2023 | | |
| Fall | 2023 | 03/15/2023 | 01/20/2023 | | |
| Spring | 2024 | 10/15/2023 | 06/01/2023 | | |