UMD Exchange: University of Hong Kong (Hong Kong)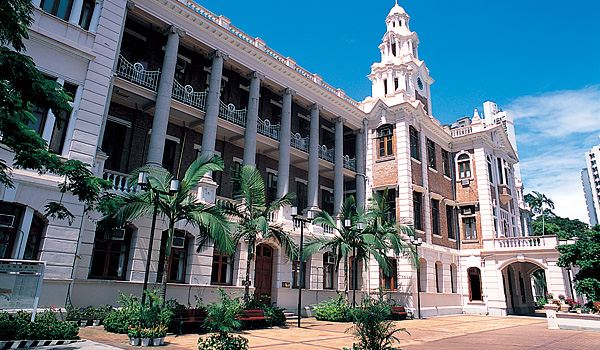 All students accepted to an Exchange program are automatically considered for an award of $1,000! See Cost tab for more information.
Host Institution
The University of Hong Kong (HKU) is the premier institution of higher education in Hong Kong. It ranked 22nd and Best in Asia in the world in the QS World University Ranking 2011/12.  Professors at HKU are selected from around the world and come from over 40 different countries. The medium of teaching at HKU is English, and you can learn Mandarin or Cantonese according to your own level. HKU has a supportive learning environment, with a library opened seven days a week and wireless internet access throughout the main campus. Students at HKU are able to enjoy a well-rounded campus life that includes fitness centers, swimming pools, computer centers, health clinic and dental services, canteens or dining halls serving various cuisines, and numerous student societies and interest clubs.
Host City
Hong Kong is a special administrative region of the People's Republic of China and a thriving metropolis of roughly 7 million people. It is situated on China's south coast on the South China Sea and is known for its expansive skyline and deep natural harbor.  It's a leading financial center and one of the most densely populated cities in the world.  This lack of space has caused city planners and architects to build up, which makes the city the most vertical in the world with its notorious skyline and modern architecture.  Although the majority of city residents are ethnically Chinese, English is widely spoken. World-renowned for its intersection of Western technology and education and Eastern tradition, Hong Kong is an exciting destination for study abroad.


The University of Hong Kong and the University of Maryland are both members in Universitas 21 (U21). U21 is the leading global network of research-intensive universities; working together to foster global citizenship and institutional innovation through research inspired teaching and learning, student mobility, connecting our students and staff, and wider advocacy for internationalization. 
Learn more about Universitas 21 and it's programs and mission on the U21 website: https://universitas21.com/
---
Exchange programs are highly competitive and space in each program is limited. You must meet the following eligibility requirements in order to apply to this program:
3.0 GPA
Completion of 2 semesters at UMD
Exchange programs are a good fit for students looking for immersion, personal growth, and the opportunity to strengthen qualities such as independence and adaptability.
Student Visa Information
A student visa is required for participation on this exchange. For more information, please visit our study abroad visa guide to view instructions for the country you will be visiting. Please note that visa information is subject to change and you are responsible for checking the embassy website for updates.
---
Click "Apply Now" at the top of this page. You will log in with your UMD directory ID and password.
Submit all application materials by the deadline listed below. This includes meeting with your EA advisor (listed at the top of this page), and may include requesting a faculty letter of recommendation, and submitting an official transcript. If a letter of recommendation and/or official transcript are required, it will be listed in MyEA once you start an application for this program. 
After the application deadline, we will review all completed applications and nominate students for available spots in each exchange program.
If you are nominated to participate in this exchange, you will work with your EA advisor (listed above) to apply directly to the host university, who will formally admit you to the exchange program. Nominated students must complete the host university application in accordance with the host university's stated deadlines and instructions.
Nominated students will then work with their EA advisor (listed above) and our partner universities to coordinate all aspects of the stay at the host university such as course registration, visas and arrival.
---
Academic Planning
Visit the Academics & Study Abroad page which outlines key considerations for your academic planning as you navigate different phases of study abroad:
Coursework
Students can take courses in the faculties of arts, language, economics, education, engineering, science, and social sciences.  Not all classes offered by the University of Hong Kong are open to exchange students. 
Courses are primarily taught in English, however some Mandarin and Cantonese language courses are available.
There may be other course offerings on this program that are not currently listed in the Study Abroad Course Database (SACD).  If you are interested in taking a course not listed in the SACD, please submit a transfer credit evaluation request.
 
Credit
All credit you earn on this program will count as transfer credit towards your UMD degree.  Most courses at the University of Hong Kong will be converted as follows:

| HKU Credit | UMD Credit |
| --- | --- |
| 1 HKU credit | 0.5 UMD credit |
| 6  HKU credits | 3 UMD credits |
The chart above was last approved by the UMD Transfer Credit Committee on April 24, 2014.
Grading
Undergraduates must receive a C- equivalent or better in order to be eligible for the transfer of credit.
| | |
| --- | --- |
| University of Hong Kong Grade | UMD Grade |
| C - | C - |
---
Student "halls" are available to exchange students while studying at HKU. The halls all have common rooms and recreational facilities and each floor has its own pantry and is equipped with a refrigerator, microwave oven, hotplate, kettle and drinking fountain. Communal bathrooms and toilet facilities are provided on each floor. All rooms are air-conditioned and furnished with beds and mattresses. Each student is provided with a wardrobe, desk, desk-lamp, chair and bookshelf. Internet access and telephone line are provided in each room in most of the halls. Coin-operated washing and drying machines are provided in each hall as well. 
For more information, please visit the following website: http://www.cedars.hku.hk/sections/Accommodation/News/HallsofRes.php
---
Exchange Program Cost of Attendance
UMD students participating in an Exchange program have the benefit of paying UMD tuition rates to attend an institution abroad. For specific information about this Exchange program, please reference the Cost of Attendance Chart. 
Tuition and fees for exchange programs are charged directly to your UMD account, which means you can apply UMD scholarships, state and federal financial aid, and alternative loans towards the cost of an exchange. Housing costs are paid directly to the host institution or on-site housing agency.
You can use the cost of attendance comparison worksheet to view how study abroad programs compare to each other and the amount you pay on campus at UMD. As always, your EA advisor (listed above) is available to help you complete this worksheet and find affordable programs that fit your study abroad goals.
Exchange Scholarship
All students accepted to an Exchange program are considered for an automatic award of $1,000! To be considered for this scholarship, you must:
Be a current degree seeking undergraduate UMD student (graduate students are not eligible for this award)
Not currently receive full tuition scholarship/benefits (i.e. Banneker Key, tuition remission, Frederick Douglass Scholarship, etc.)
Additional Financial Resources
---
Maximize your time abroad by taking advantage of resources at your host institution!
Student Clubs and Organizations
At the University of Hong Kong, students have the opportunity to participate in many different clubs and organizations.  Students should keep in mind that not all clubs will be held in English. 
International Welcome/Orientation
It is recommended that students arrive at HKU during Registration Week, which is usually a week before the semester starts.  Students also have the option to sign up for Orientation Activities that are organized by the International Affairs Office.  
Counseling & Health Services
The University of Hong Kong offers both a Health Service and a Counseling Service for students on campus.
 

---
| Term | Year | Application Deadline | Admission Notification | Program Start | Program End |
| --- | --- | --- | --- | --- | --- |
| Year (Fall-Spring) | 2023 | 03/01/2023 | 03/13/2023 | | |
| Fall | 2023 | 03/01/2023 | 03/13/2023 | | |
| Spring | 2024 | 10/01/2023 | 10/11/2023 | | |