UMD-Summer: France: French Language and Culture on the Mediterranean (FREN)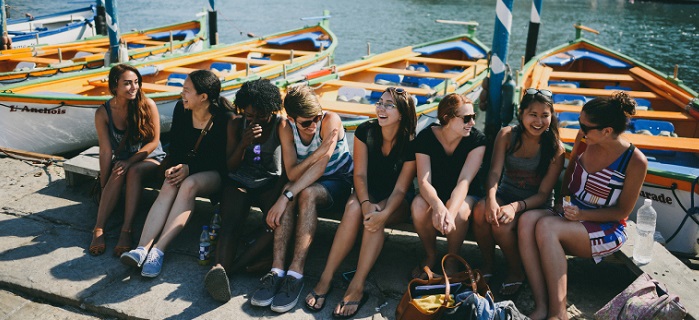 This program combines daily language courses, local excursions, and the opportunity to live with a French family in Montpellier, a dynamic city in the south of France. During your time in this program, you will take part in intensive language learning and strengthen your cross-cultural knowledge as you explore the vibrant history and culture of France. To attend this program, you must have an intermediate competence in French, but this program is a good fit if you are looking to push your French language skills to the next level, gain international experience, or experience a new culture. By the end of the course you will have improved French speaking and comprehension skills through constant authentic interactions in the target language throughout the three weeks in the target culture.
For more information, check out the program blog. 
You must be in good academic and judicial standing and you must not have any registration blocks to participate in this program. The minimum GPA for this program is listed above.
Freshmen, sophomores, juniors, and seniors are eligible to apply.
FREN203 is a prerequisite for this program.
Intermediate level French is required.
After you commit to the program, Education Abroad will enroll you in the following three (3) credit UMD course:
FREN 399X: French Language & Culture on the Mediterranean
The courses you complete during this program will count as resident credit.
You will live with local French host families in single rooms and receive half board (breakfast and one meal per day).You will reside within walking distance from the school (up to a half hour).
 
Costs listed are for summer 2018.
Application Fee
$50
Billable Costs
Billable costs are charged to your student account. They are due based on the Office of Student Financial Services and Cashiering payment schedule. Be sure to check your statements when they are available.
Education Abroad Fee
$500
This fee is charged to your account when the application status changes from "Accepted" to "Committed." This fee includes Education Abroad services including registration, billing, advising, risk management, and pre-departure orientation.
International Health Insurance
$37
Tuition
$2,238
This fee is charged to your UMD account upon course registration. This fee includes: Tuition, in-country transportation, course related activities, group meals, and teaching services.
Housing Fee
$700
This fee represents the housing provided during the program.
TOTAL PROGRAM FEE
$3,475
Out-of-pocket Costs
Meals (estimate)
$250
Passport
$140
Roundtrip Airfare (estimate)
$1,700
Optional Activities/incidental expenses
$100
Optional trip cancelation/interruption Insurance (estimate)
$180
TOTAL ESTIMATED COST OF ATTENDANCE:
$5,895
NOTE: If you are a non-UMD graduate student, you will need to pay a $75 application fee to the UMD graduate school to participate in this program.
Please refer to the following resources for more information on funding study abroad
PLEASE NOTE: All University of Maryland study abroad programs are financially self-supporting and, therefore, subject to cancelation due to low enrollment.
The Program Director is Charlee Redman who is a PhD student in Modern French Studies and a Graduate Teaching Assistant at the University of Maryland-College Park. She received her MA in French at UMD and dual BAs in French and Francophone Studies and English at Penn State University. Her research interests include early modern literature and culture. As someone fascinated by medieval and early modern history, she is very excited to share the history and culture of Montpellier and the surrounding region with the students in this program.
For course, itinerary or in-country information, please contact the Program Director. For general questions or assistance with applying, contact EA Short-term Programs
As a part of this program, you will engage in the following activities:
Cultural and historical tours of Montpellier. 
Half-day and full-day excursions to towns and historical and cultural sites around Provence.
Survival language tutorials.
Homestays with local families.
| Term | Year | Application Deadline | Admission Notification | Program Start | Program End |
| --- | --- | --- | --- | --- | --- |
| Summerterm | 2018 | 03/01/2018 | 03/11/2018 | 05/26/2018 | 06/16/2018 |