UMD-Summer: France: French Language and Culture on the Mediterranean (FREN)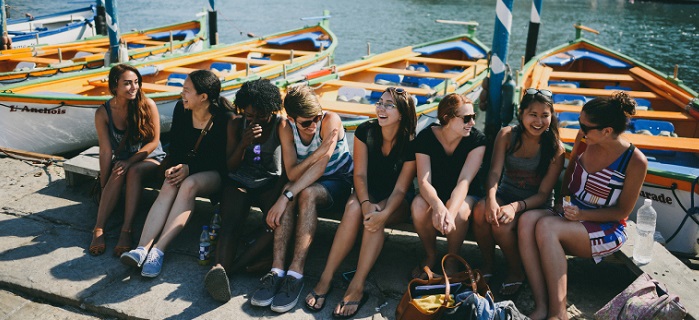 This program combines daily language courses, local excursions, and the opportunity to live with a French family in Montpellier, a dynamic city in the south of France. Students will also have the opportunity to travel to surrounding cities. During your time in this program, you will take part in intensive language learning and strengthen your cross-cultural knowledge as you explore the vibrant history and culture of France. To attend this program, you must have an intermediate competence in French, but this program is a good fit if you are looking to push your French language skills to the next level, gain international experience, or experience a new culture. By the end of the course you will have improved French speaking and comprehension skills through constant authentic interactions in the target language throughout the three weeks in the target culture.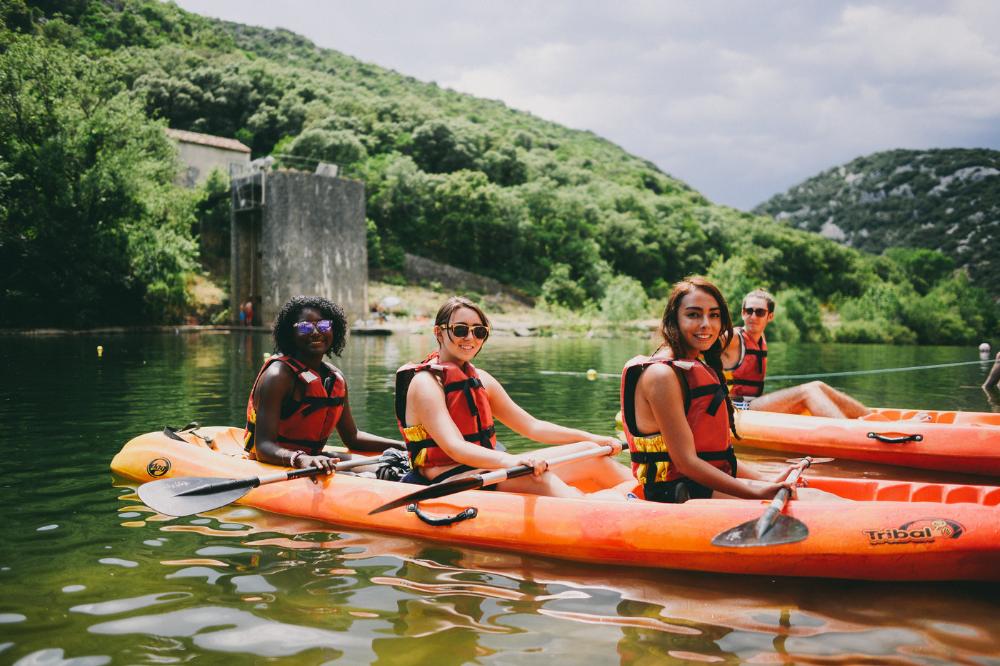 You must be in good academic and judicial standing and you must not have any registration blocks to participate in this program. The minimum GPA for this program is listed above.
UMD and non-UMD freshmen, sophomores, juniors, and seniors are eligible to apply.
*FREN203 or equivalent is a prerequisite for this program. Intermediate level French is required.
If you are interested in this program but do not meet the eligibility requirements, reach out to the Program Leader (listed in the Contacts tab) to discuss your interest in the program.

After you commit to the program, Education Abroad will enroll you in the following three (3) credit UMD course:
FREN399X: Directed Study in French: French Language and Culture on the Mediterranean
The courses you complete during this program will count as resident credit.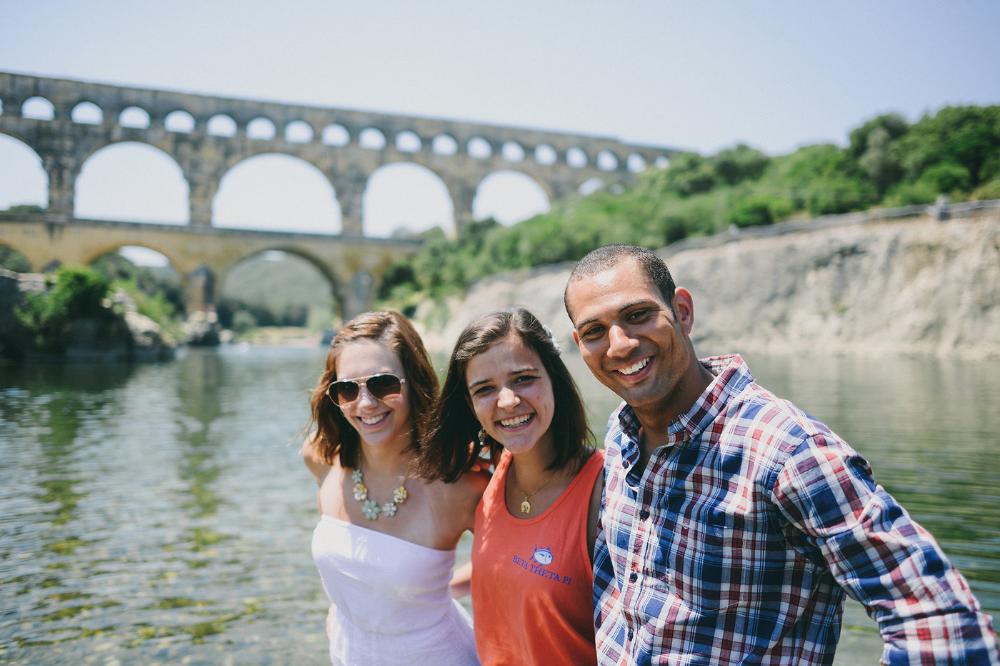 You will live with local French host families in single rooms and receive half board (breakfast and one meal per day). You will reside within walking distance from the school (up to a half hour).
Please refer to the following resources for funding study abroad:
Financial Aid
Scholarships
Financial Policies
*Please note this program qualifies for eligible Pell Grant recipients to apply for the Gilman International Scholarship. Online applications will open mid-January and close on Thursday, March 9, 2023, at 11:59pm Pacific Time.
Costs reflected for Summer 2022.

APPLICATION FEE
$50
This is a non-refundable fee to submit an application.
Education Abroad Fee
$500
This is a non-refundable fee charged to your account when the application status changes from "Accepted to "Committed." This includes services provided by Education Abroad such as registration, billing, advising, risk management, and pre-departure orientation.
International Health Insurance
$48
This coverage is required and complements students' regular U.S. primary health insurance coverage.
Housing Fee
$702
This fee represents the housing provided during the program (included in program fee).
Tuition
$2,926
These are the instructional costs which include tuition, in-country transportation, course related activities, group meals, and teaching services.
PROGRAM FEE / BILLABLE COSTS
$4,176
This fee is charged to your student account and is based on our program deadlines. Please direct any additional questions to the Office of Student Financial Services and Cashiering.
Meals (estimate)
$100
Passport
$165
Expedited Passport Processing
EA strongly advises expedited processing
for new or renewal applications due to 
current delays with processing times.
$60
Visa
$0
Roundtrip airfare (estimate)
$1,500
In-Country Transportation
$0
Course materials
$50
Personal/incidental expenses
$450
COVID Rapid Antigen Test in host country
The cost of a COVID test not prescribed
by a physician is not covered by CISI
insurance.
$50
ESTIMATED OUT OF POCKET EXPENSES
$2,375
*Non-UMD graduate students will need to pay a $75 application fee to the UMD Graduate School to participate in this program.

TOTAL ESTIMATED COST OF ATTENDANCE
$6,601
PLEASE NOTE: All University of Maryland study abroad programs are financially self-supporting and, therefore, subject to cancellation due to low enrollment.
The 2023 program director will be Madeline Muravchik. For questions about how this program could fulfill requirements towards the French major or minor, please contact the French undergraduate advisor Hannah Wegmann.
For course, itinerary or in-country information, please contact the Program Leader. For general questions or assistance with applying, contact EA Short-term Programs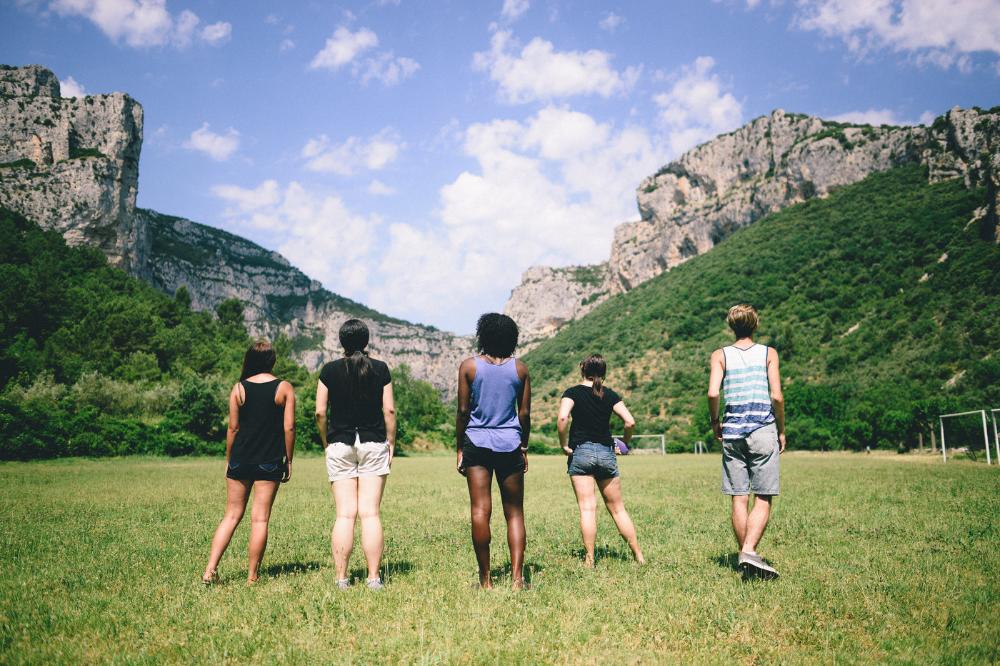 As a part of this program, you will engage in the following activities:
Cultural and historical tours of Montpellier. 
Half-day and full-day excursions to towns and historical and cultural sites around Provence.
In-depth language and culture courses in a full immersion environment.
Homestays with local families.
| Term | Year | Application Deadline | Admission Notification | Program Start | Program End |
| --- | --- | --- | --- | --- | --- |
| Summerterm | 2023 | 03/01/2023 | 03/13/2023 | 05/27/2023 | 06/17/2023 |