The School for Field Studies - Wildlife Management Studies
SFS TANZANIA: WILDLIFE MANAGEMENT STUDIES (SEMESTER)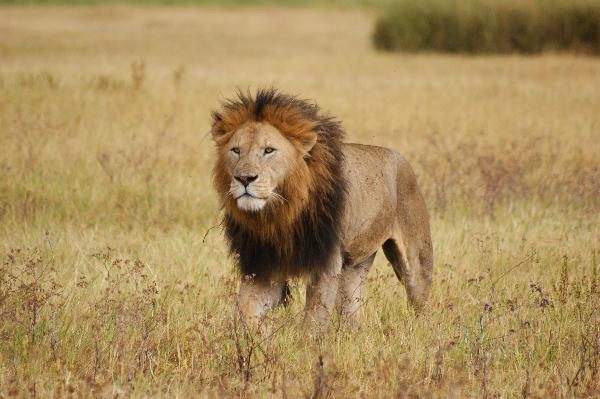 PROGRAM DETAILS
Terms: Fall, Spring
Credits: 18 semester-hour credits
Prerequisites: One semester of college-level ecology, biology, or environmental studies/science; 18 years of age
Application Deadline: Rolling admissions. Early applications encouraged
Financial Aid: All accepted students can apply for need-based scholarships, grants, and loans
OVERVIEW
Spend a semester in the iconic landscapes of Tanzania. Meet the country's diverse wildlife – from charismatic lions and elephants to thunderous herds of wildebeest and zebras – and learn about their ecology and behavior. Meet members of Maasai, Iraqw, and Hadzabe tribal communities to learn about long-standing cultures and traditions while collaborating to address the impacts of human-wildlife conflict and climate change. Finish the semester with an in-depth field research project on wildlife management, community livelihoods, and sustainability.
PROGRAM HIGHLIGHTS:
Embark on a multi-day camping expedition in Serengeti National Park, attending field lectures on the behavior and migratory patterns of the park's magnificent wildlife.
Learn about elephant and lion ecology in Tarangire National Park and visit Burunge Wildlife Management Area to learn about community-based conservation.
Spend two weeks in southern Kenya, with expeditions to Amboseli National Park, Tsavo Conservation Area, and the Ngulia Rhino Sanctuary.
SFS students live and study at the Center for Wildlife Management Studies. Known locally as "Moyo Hill Camp" and surrounded by Tanzania's world-famous national parks and wildlife, it's the perfect base camp for expeditions into the field. Campus is reminiscent of summer camp, with plenty of outdoor and communal spaces, while the small, friendly community of Rhotia is a short walk away.

RESEARCH THEMES
Wildlife conservation
Climate change
African large mammal behavior
Carnivore ecology
Human-wildlife conflict
Community-based conservation
CORE SKILLS
GIS
Species identification and wildlife census techniques
Animal behavior observation
Natural resource valuation
Basic Swahili language
Research design and implementation
Data collection and analysis
Research presentation
CONNECT WITH SFS
Visit the SFS website
Call the Admissions Hotline at 800.989.4418
Email admissions@fieldstudies.org
Read updates from the field on the SFS Blog
Follow SFS on Instagram and Facebook
Watch student videos on YouTube and Vimeo
 
To apply to this program, you must complete two main steps:
Submit a UMD approval application - start by clicking "apply now" at the top of this page. This application allows UMD Education Abroad to approve your study abroad program selection so you may earn credit in a program outside of UMD.
This application will require you to meet with your EA advisor, who will communicate important details related to participating in this program. If you do not complete this application by the stated deadline, you may not receive credit for your study abroad program and will lose your student status for the time you are not studying at UMD.
Apply directly to the program provider. After receiving UMD approval, you should submit the program application directly to the program sponsor by their deadline. Your program sponsor will determine your official acceptance to a program. You must adhere to the provider's timeline, eligibility standards, and application requirements.
After being accepted to your program, your EA advisor will guide you through the course pre-approval process where you will determine which credits you will fulfill abroad.
Thinking about applying to this program?
This is not an official University of Maryland program, but you may still apply to it and receive credit for your studies (be sure you speak at with your academic advisor about specific credits and courses). To learn more about how to apply to an external program, please click here.
To learn more about this particular study abroad program, please click here.
Term
Year
Application Deadline
Admission Notification
Program Start
Program End
Fall
2019
03/15/2019
01/01/2019
Summerterm
2019
03/15/2019
01/01/2019
Spring
2020
10/15/2019
06/01/2019
01/25/2020
05/06/2020
Dates reflect information that is available on the program sponsor website. Please confirm with program sponsor/host university before making your travel plans.