UMD-Winter: Taiwan: Exploring a Different China (CHIN/HONR)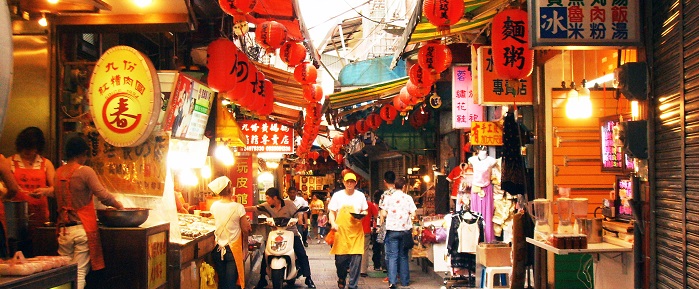 This three week program is a partnership with the School of Languages, Literatures & Cultures, the Language House Immersion Program, and Tamkang University in Taipei, the capital city of Taiwan. You will take intensive language classes, culture classes, engage in cultural discussions, and take excursions to historical monuments.
 
Through both your courses and and contact with the regional Taiwanese populace, you will be immersed in Taiwanese life. In this course you will be expected to attended daily language classes, culture classes, and cultural discussions, and submit two blog entries a week discussing your thoughts and observations on Taiwanese language and culture.
This program is based in Taipei, Taiwan, but we will travel to Tainan, Kaoshiong, Hua-lian, and Yi-Lan on weekend excursions. US citizens must have a valid passport to enter Taiwan, and can be in the country for up to 30 days without a visa. Please see the State Department website for more information. If you are a non-US citizen, please consult the Taiwanese Embassy website to find out if you require a visa for entry.
 
You must be in good academic and judicial standing and you must not have any registration blocks to participate in this program. The minimum GPA for this program is listed above.
UMD and non-UMD freshmen, sophomores, juniors and seniors are eligible to apply.
If you are interested in this program but do not meet the eligibility requirements, reach out to the program director (listed in the Contacts tab) to discuss your interest in the program.
After you commit to the program, Education Abroad will enroll you in one of the following three (3) credit UMD courses:
CHIN269T: Exploring a Different China
HONR258M (Honors Seminar): Taiwan: Exploring a Different China
The credit you earn during this program will count as resident credit.
Before the course, you must complete preliminary readings.
Students will mainly reside in an International Students Resident Hall on the campus of National Taiwan Normal University.
Costs are current for winter 2019.
Application Fee
$50
Billable Costs
Billable costs are charged to your student account. They are due based on the Bursar's payment schedule. Be sure to check your statements when they are available.
Education Abroad Fee
$500
This fee is charged to your account when the application status changes from "Accepted" to "Committed." This fee includes Education Abroad services including registration, billing, advising, risk management, and pre-departure orientation.
International Health Insurance
$40
Tuition
$2,580
This fee is charged to your UMD account upon course registration. This fee includes: Tuition, in-country transportation, course related activities, group meals, and teaching services.
Housing Fee
$630
This fee represents the housing provided during the program.
TOTAL PROGRAM FEE
$3,750
Out-of-pocket Costs
Meals (estimate)
$150
Visa
$0
Passport
$140
Roundtrip Airfare (estimate)
$1,600
Course Materials
$0
Optional Activities/incidental expenses
$100
Optional trip cancelation/interruption Insurance (estimate)
$180
TOTAL ESTIMATED COST OF ATTENDANCE:
$5,970
NOTE: If you are a non-UMD graduate student, you will need to pay a $75 application fee to the UMD graduate school to participate in this program.
Please refer to the following resources for more information on funding study abroad
PLEASE NOTE: All University of Maryland study abroad programs are financially self-supporting and, therefore, subject to cancelation due to low enrollment.
Dr. Phoenix Liu, Program Director of the Language House Immersion Program, is a native of Taiwan. She holds a master's degree in German Philology and a Ph.D. in German linguistics. Her specialization is in language Teaching methods, immersion education, and language acquisition. She will work with students on linguistic and cultural learning both in and outside class, and will be responsible for placement, guidance, and assessment.
For course, itinerary or in-country information, please contact the Program Director. For general questions or assistance with applying, contact EA Short-term Programs.
As a part of this program, you will engage in the following activities:
Language courses provided by the host university
Weekend excursions to at least 4 cities
Traditional meals as a group
Social interactions with local students
Visits to a night market
Trip to the Chinese Opera
| Term | Year | Application Deadline | Admission Notification | Program Start | Program End |
| --- | --- | --- | --- | --- | --- |
| Winterterm | 2018 | 10/15/2017 | 10/11/2017 | 12/22/2017 | 01/13/2018 |
| Winterterm | 2019 | 10/01/2018 | 10/11/2018 | 12/28/2018 | 01/19/2019 |