UMD Exchange: Amsterdam University College (Netherlands)
All students accepted to an Exchange program are automatically considered for an award of $1,000! See Cost tab for more information.
Host Institution
Amsterdam University College (AUC) is a joint institute of the University of Amsterdam and VU University Amsterdam offering a small, selective liberal arts and sciences programme taught fully in English.  The interdisciplinary program focuses on far-reaching themes and real-world problems in science and society.  AUC is based on the American liberal arts and sciences model, with living learning communities on an international campus. The program is small in scale and intensive, with only 200 students admitted each year, selected on their academic performance and motivation.  This institution is ideal for UMD Honors students.
Host City
AUC is located in Amsterdam, the capital and largest city in the Netherlands, and one of the largest cities in Europe. The city is rich in history as one of the most prominent ports in the world, which has resulted in an extremely culturally diverse capital city. The Amsterdam Stock Exchange is the world's oldest stock exchange and the city is one of the cultural and financial capitals of Europe. Amsterdam's main attractions include its historic canals, which are a UNESCO world heritage site, the Rijksmuseum, the Van Gogh Museum, Anne Frank House, and its red-light district and coffee shops. As one of the most bike friendly cities in the world with a thriving nightlife, music and sports scene, Amsterdam is ideal for students.


The University of Amsterdam and the University of Maryland are both members in Universitas 21 (U21). U21 is the leading global network of research-intensive universities; working together to foster global citizenship and institutional innovation through research inspired teaching and learning, student mobility, connecting our students and staff, and wider advocacy for internationalization. 
Learn more about Universitas 21 and its programs and mission on the U21 website: https://universitas21.com/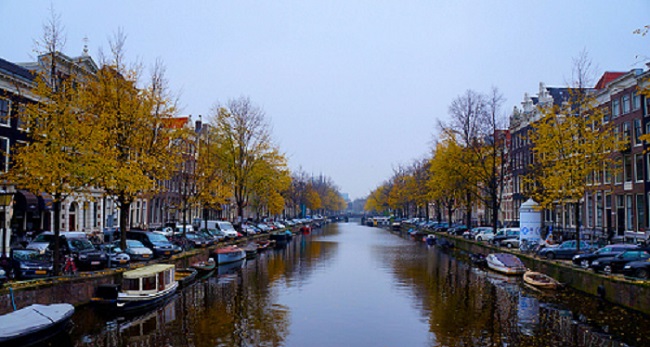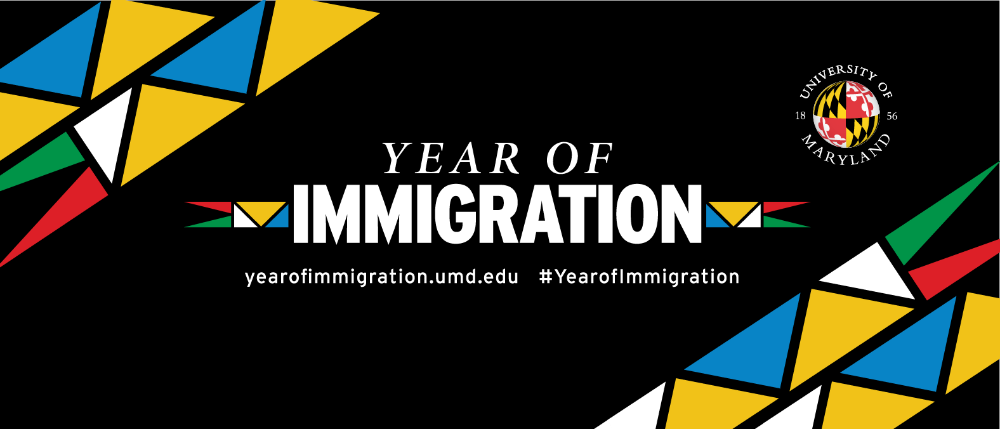 ---
Exchange programs are highly competitive and space in each program is limited. You must meet the following eligibility requirements in order to apply to this program:
3.0 GPA
Completion of 2 semesters at UMD
Exchange programs are a good fit for students looking for immersion, personal growth, and the opportunity to strengthen qualities such as independence and adaptability.
Student Visa Information
A student visa is required for participation on this exchange. For more information, please visit our study abroad visa guide to view instructions for the country you will be visiting. Please note that visa information is subject to change and you are responsible for checking the embassy website for updates.
---
Click "Apply Now" at the top of this page. You will log in with your UMD directory ID and password.
Submit all application materials by the deadline listed below. This includes meeting with your EA advisor (listed at the top of this page), and may include requesting a faculty letter of recommendation, and submitting an official transcript. If a letter of recommendation and/or official transcript are required, it will be listed in MyEA once you start an application for this program. 
After the application deadline, we will review all completed applications and nominate students for available spots in each exchange program.
If you are nominated to participate in this exchange, you will work with your EA advisor (listed above) to apply directly to the host university, who will formally admit you to the exchange program. Nominated students must complete the host university application in accordance with the host university's stated deadlines and instructions. 
Nominated students will then work with their EA advisor (listed above) and our partner universities to coordinate all aspects of the stay at the host university such as course registration, visas and arrival.
Academic Planning
Visit the Academics & Study Abroad page which outlines key considerations for your academic planning as you navigate different phases of study abroad:
Coursework
AUC offers a wide range of courses in the sciences, social sciences and humanities, and is particularly suited for UMD Honors students.   Students design their own individual study program from among the course offerings in the areas of sciences, social sciences or humanities.  There are six overall themes that influence the AUC curriculum, including Energy, Climate & Sustainability, Life, Evolution, Universe, Health & Well-being, Social Systems & Cities & Cultures. Course options are influenced by choice of major and theme. 
There is a strong focus on the sciences in the AUC curriculum. Since most scientific advances and cutting edge discoveries occur at the boundaries of disciplines, such issues are best pursued based on rigorous scientific training in an interdisciplinary context. AUC's science curriculum embraces this view by providing a carefully structured course sequence supported by various methodology courses along defined interdisciplinary themes.
Exchange students may select a Dutch language course as part of their studies for credit. Exchange students at AUC, can only take courses offered by AUC and interdepartmental courses offered by VU, UvA and AUC, called Honours Courses.
There may be other course offerings on this program that are not currently listed in the Study Abroad Course Database (SACD).  If you are interested in taking a course not listed in the SACD, please submit a transfer credit evaluation request.
 
Credit
All credit you earn on this program will count as transfer credit towards your UMD degree.  Most courses at University will be converted as follows:
| | |
| --- | --- |
| Amsterdam University College Credit | UMD Credit |
| 1 ECTS Credit | .5 UMD Credit |
| 6 ECTS Credits | 3 Credits |
The chart above was last approved by the UMD Transfer Credit Committee on June 11, 2015.
Grading
Undergraduates must receive a C- equivalent or better in order to be eligible for the transfer of credit.
 
| | |
| --- | --- |
| Amsterdam University College Grade | UMD Grade |
| C - |  C - |
---
The AUC program is residential much like UMD Living Learning Programs.  All AUC students live together and are guaranteed accommodation in the student residences.  Half of the AUC student population is international, so the residential community is an essential part of the AUC learning experience.  All AUC students are housed in a recently completed purpose-built complex on the Carolina MacGillavrylaan in the Science Park Amsterdam. These modern student residences are owned and run by the DUWO housing association.  Exchange students will be assigned a single room or share a double or triple occupancy room with fellow AUC students.
Students are not permitted to live off-campus. For more on the student residences, please see the following webpage: http://www.auc.nl/life-at-auc-students/campus/campus.html.
Exchange Program Cost of Attendance
UMD students participating in an Exchange program have the benefit of paying UMD tuition rates to attend an institution abroad. For specific information about this Exchange program, please reference the Cost of Attendance Chart. 
Tuition and fees for exchange programs are charged directly to your UMD account, which means you can apply UMD scholarships, state and federal financial aid, and alternative loans towards the cost of an exchange. Housing costs are paid directly to the host institution or on-site housing agency.
You can use the cost of attendance comparison worksheet to view how study abroad programs compare to each other and the amount you pay on campus at UMD. As always, your EA advisor (listed above) is available to help you complete this worksheet and find affordable programs that fit your study abroad goals.
Exchange Scholarship
All students accepted to an Exchange program are considered for an automatic award of $1,000! To be considered for this scholarship, you must:
Be a current degree seeking undergraduate UMD student (graduate students are not eligible for this award)
Not currently receive full tuition scholarship/benefits (i.e. Banneker Key, tuition remission, Frederick Douglass Scholarship, etc.)
Additional Financial Resources
---
Maximize your time abroad by taking advantage of resources at your host institution!
Student Clubs and Organizations
Various social organizations are available for students to participate in as well as fitness classes and competitions.
International Welcome/Orientation
There is an induction program to give students important information about the university and surrounding areas.
Counseling & Health Services
The Student Medical Service provides students with doctors who have specific knowledge of student life.  Mental health services are also available for students through both the University of Amsterdam and Vrije Universiteit Amsterdam.
 

---
| Term | Year | Application Deadline | Admission Notification | Program Start | Program End |
| --- | --- | --- | --- | --- | --- |
| Year (Fall-Spring) | 2023 | 03/01/2023 | 03/13/2023 | | |
| Fall | 2023 | 03/01/2023 | 03/13/2023 | 08/28/2023 | 02/02/2024 |
| Spring | 2024 | 09/25/2023 | 09/29/2023 | | |