Technion's Summer Program & Professional Internship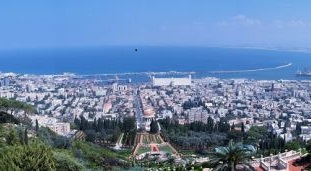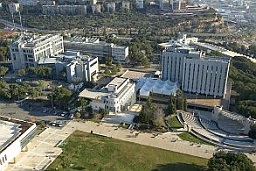 Technion's Summer Program & Professional Internship
 
The Summer Program & Professional Internship is offered through the Technion International School in Haifa, Israel. Technion invites tech-minded students from around the world to an unforgettable summer learning experience at Israel's premier institute for science, technology and applied research. Students can study with renowned faculty and international peers to earn academic credits or intern at an Israeli engineering or start-up company to gain valuable work experience.
Professional Internships are directed work-study experiences taken in companies and industry sectors common to the Israeli economy. Working as an intern enables students to connect theory with practice and apply the engineering and/or scientific principles learned in the classroom to a real-world professional environment.  Completing an internship abroad is an invaluable opportunity to learn about local business and engineering practices and customs, hone personal as well as professional skills and habits, and broaden perspectives. Internships are unpaid positions taken over a period of at least 10 weeks (minimum 200 hours).
Language of Instruction: English
 

What do I take?
The Technion Summer Program offers courses in a variety of fields:
Business & Entrepreneurship
Humanities
Syllabus for the Internship Program can be found here.
When can I go?
The academic classes run June 30 - July 29. The professional internship will go from May - August (for a duration of at least 10 weeks)
 

Where do I live?
Housing during the summer program is guaranteed during the academic period of July 2 – July 28. Technion International will arrange a hostel for you outside of the Technion campus. The cost for housing for the duration of the academic period is $800(USD).
If you are interested in doing an internship prior to the commencement of the course, then you will need to arrange accommodations on your own. Technion international will be happy to assist and recommend a hostel for you.
 

What's the cost?
The program cost depends on how many classes you choose to take, and whether or not you choose to take an internship. The cost breakdown options are listed in the table below.
 

$2,000 (USD) per course
$3,500 (USD) for 2 courses
$3,500 (USD) for Internship + 1 course
There is additionally a $50 application fee due at time of application. The program fee does not include airfare or meals. The fee is subject to change due to Technion decision, fluctuations in market prices and currency exchange rates. A study abroad fee is also assessed by the Education Abroad office. Students are required to have international health insurance also billed by Education Abroad directly to your UMD student account.
 

Application Process for Engineers
All engineering students should meet with Harrison Gill in the Office of Global Engineering Leadership in Martin Hall before the application deadline. You will need to complete both a Maryland study abroad application and the Technion application by the due date.
Application Due Date (for students taking courses only): March 15
Application Due Date (for students interested in internship component): January 13
 

Who's here to help?
Harrison Gill coordinates all logistical aspects of this summer program for engineering students and is responsible for program admissions. Students should meet with Harrison if interested in this program. To make an appointment with Harrison, click here.
 

Additional Information
Technion's Summer Program & Professional Internship Page:  Click Here
To apply to this program, you must complete two main steps:
Submit a UMD approval application - start by clicking "apply now" at the top of this page. This application allows UMD Education Abroad to approve your study abroad program selection so you may earn credit in a program outside of UMD.
This application will require you to meet with your EA advisor, who will communicate important details related to participating in this program. If you do not complete this application by the stated deadline, you may not receive credit for your study abroad program and will lose your student status for the time you are not studying at UMD.
Apply directly to the program provider. After receiving UMD approval, you should submit the program application directly to the program sponsor by their deadline. Your program sponsor will determine your official acceptance to a program. You must adhere to the provider's timeline, eligibility standards, and application requirements.
After being accepted to your program, your EA advisor will guide you through the course pre-approval process where you will determine which credits you will fulfill abroad.
| Term | Year | Application Deadline | Admission Notification | Program Start | Program End |
| --- | --- | --- | --- | --- | --- |
| Summerterm | 2020 | 03/15/2020 | 01/01/2020 | | |