SIT Study Abroad Serbia, Bosnia, and Kosovo: Peace and Conflict Studies in the Balkans

Examine peacebuilding, post-conflict transformation, and the impact of international intervention on state building, human rights, and transitional justice in the Balkans.
Program Highlights
Discover Belgrade, Serbia's cultural, political, and economic center.
Choose between three tracks: independent field research, internship, or journalism.
Compare post-war change in three countries.
Examine the breakup of Yugoslavia, the violent wars of the 1990s, and current challenges and opportunities in post-conflict transformation.
Contribute to Reporting Balkans, the program's online magazine.
Please visit the SIT Study Abroad website for details on program courses (including syllabi), educational excursions, and housing.
Independent Study
During the final four weeks of the program, you can choose to use your new language and cultural skills and the academic knowledge you have acquired to complete an Independent Study Project (ISP) on a topic of interest to you.
Sample topics:
Impact of international intervention on the peace process
Transitional justice and education for peace after conflict
Bosnian perceptions of the Ukraine-Russia conflict
Integration of Serbia and Kosovo in the European Union
Islam in Bosnia-Herzegovina and/or in Kosovo
Human rights and LGBTQI activism in Serbia and/or Bosnia-Herzegovina
SIT internships are hands on and reflective. In addition to completing the internship, you will submit a paper processing your learning experience on the job and analyzing an issue important to the organization you worked with, and/or you will design a socially responsible solution to a problem identified by the organization.
Sample internship sites:
Working with refugees on the Balkans route at Asylum Protection Center
Building connections between young people across the Balkans at Youth Initiative for Human Rights
Supporting journalists in the region through the Balkan Investigative Reporting Network
Key Topics of Study
The "making and breaking" of Yugoslavia
Peace and conflict studies: theory and practice in the Balkans
Serbia, Bosnia-Herzegovina, and Kosovo in the 1990s: international sanctions, the 1999 NATO bombing, the Dayton Agreement
History, conflict, and post-conflict transformation in Serbia, Bosnia, and Kosovo
International intervention and state building in the Balkans and independence movements across Europe
Democratization processes, EU enlargement, media pluralism, and media freedom
Money Matters
Be sure to discuss how study abroad costs are handled at your school with your study abroad advisor.  
SIT tuition and room and board fees include the following:
All educational costs, including educational excursions
All accommodations and meals for the full program duration
Transportation to and from the airport, and on all educational excursions
Health and accident insurance
Scholarships:
SIT awards nearly $1.6 million in scholarships and grants annually.
All scholarships and grants are need-based.
Awards generally range from $500 to $5,000.  
The SIT Pell Grant Match provides matching grants to all students receiving Federal Pell Grant funding when it is applied to an SIT Study Abroad semester program. 
Contact the financial aid and/or study abroad office(s) at your college or university to learn if your school's scholarships and grants and federal and state aid programs can be applied to an SIT Study Abroad program.
Contact SIT Study Abroad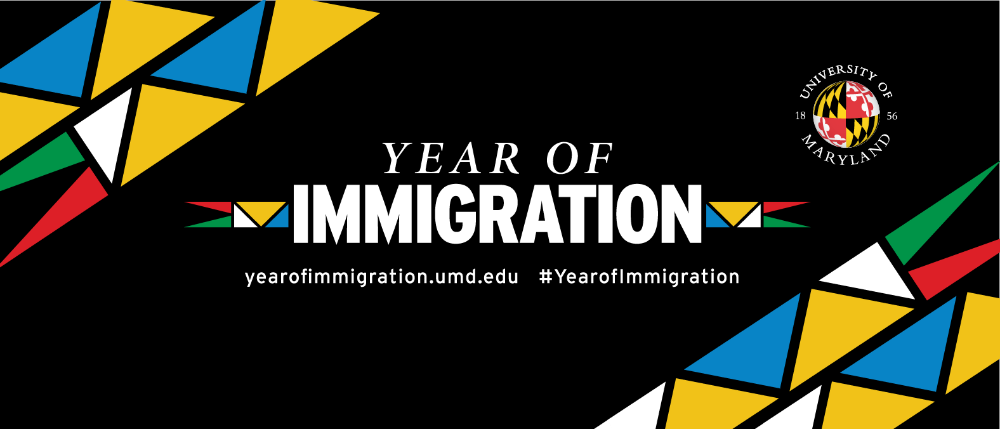 To apply to this program, you must complete two main steps:
Submit a UMD approval application - start by clicking "apply now" at the top of this page. This application allows UMD Education Abroad to approve your study abroad program selection so you may earn credit in a program outside of UMD.
This application will require you to meet with your EA advisor, who will communicate important details related to participating in this program. If you do not complete this application by the stated deadline, you may not receive credit for your study abroad program and will lose your student status for the time you are not studying at UMD.
Apply directly to the program provider. After receiving UMD approval, you should submit the program application directly to the program sponsor by their deadline. Your program sponsor will determine your official acceptance to a program. You must adhere to the provider's timeline, eligibility standards, and application requirements.
After being accepted to your program, your EA advisor will guide you through the course pre-approval process where you will determine which credits you will fulfill abroad.
UMD partners with SIT to offer affiliate program options to UMD students across the globe. You will maintain your UMD student status while abroad and you will work directly with SIT program staff as a participant on their program. Your EA advisor will assist you with this process and can answer questions you may have about the application process.
Academics on an SIT program
Visit the Academics & Study Abroad page which outlines key considerations for your academic planning as you navigate different phases of study abroad:
Browse UMD course evaluations in the Study Abroad Course Database:
 

There may be other course offerings on this program that are not currently listed in the Study Abroad Course Database (SACD).  If you are interested in taking a course not listed in the SACD, please submit a transfer credit evaluation request.
Costs & Billing for an SIT program
The affiliate program costs apply to this program.  Once accepted into a program by SIT, you will pay a $400 deposit to SIT directly to confirm your participation. The remaining SIT fees, including housing, will be billed directly to your UMD student account. You will be able to apply any financial aid you receive from UMD towards these charges. 
All UMD students studying abroad with SIT are automatically eligible for the $1,500 Big Ten Academic Alliance (BTAA) scholarship. Please see below for additional information about scholarship opportunities.
Scholarships
Scholarships for this program are available through the UMD Education Abroad Scholarship and for up to a maximum of $6,000 in SIT Scholarships & Grants, including need-based awards, and automatic SIT scholarships and awards for UMD students.
*Guaranteed* $1,500 SIT-UMD scholarship - no application needed. Scholarship will reflect as a discount on the program fee charged to your UMD account. 
SIT Pell Grant Match Award- For students receiving Federal Pell Grant funding for the term of study abroad with SIT, SIT will match this funding amount dollar for dollar and apply this as a discount to your program fee. You must complete the scholarship/financial aid portion of the SIT program application to receive this award. For more information, review the SIT scholarships and financial aid web page.
$3,000 SIT-UMD scholarships - must submit the UMD Education Abroad Fund form in your program application in MyEA.

Applies to non-Europe semester-length programs only.
Students must have a completed FAFSA on file.
Awards based on financial need. Preference given to students traditionally underrepresented in study abroad, specifically first generation college students and minorities.

Additional SIT scholarships - students with unmet financial need can be considered for additional SIT scholarships.  You must complete the scholarship/financial aid portion of the SIT program application to receive this award. For more information, review the SIT scholarships and financial aid web page. 
| Term | Year | Application Deadline | Admission Notification | Program Start | Program End |
| --- | --- | --- | --- | --- | --- |
| Spring | 2023 | 10/15/2022 | 08/01/2022 | | |
| Fall | 2023 | 03/15/2023 | 01/20/2023 | | |