UMD-Summer: United Kingdom: Understanding Place: Historic Cultural Landscapes of Yorkshire and Northeast England (HISP)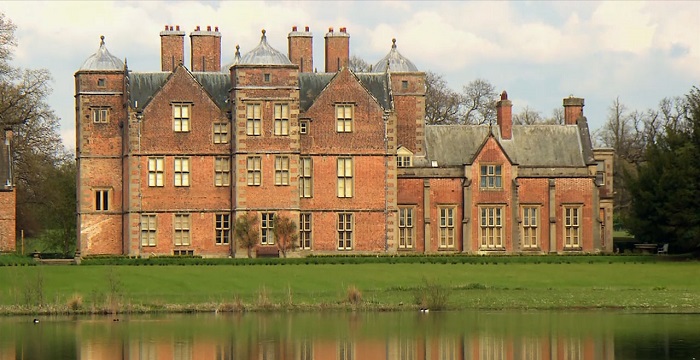 Students participating in this course will have the opportunity to explore the complex nature of cultural landscapes first-hand and in depth. Using the extraordinarily rich historic resources of Yorkshire and Northeast England as a text, students will critically consider the different theories underlying the concepts of cultural landscapes and of landscape preservation, as well as gain experience in the methods of identifying, recording, preserving, and interpreting a range of landscape types: vernacular, designed, industrial, sectarian, urban, agrarian, military, and maritime. The program will be based at the Maryland Study Centre at the Kiplin Hall historic site, which was built ca. 1620 by George Calvert, the founder of the Maryland Colony. Among the sites to be visited are the Georgian market town of Richmond; the Yorkshire Dales National Park; the North York Moors National Park; the medieval city of York and Yorkminster Cathedral; Castle Howard and its 18th-century gardens and grounds; Saltaire, a 19th-century planned mill town; Hadrian's Wall; and the coastal town of Whitby and nearby fishing villages.
$500 scholarships will be awarded by the Historical Preservation Department to the first six applicants to commit to the program. 
You must be in good academic and judicial standing and you must not have any registration blocks to participate in this program. The minimum GPA for this program is listed above.
All UMD and non-UMD juniors, seniors, and graduate students are eligible to apply.
If you are interested in this program but do not meet the eligibility requirements, reach out to the Program Leader (listed in the Contacts tab) to discuss your interest in the program.
After you commit to the program, Education Abroad will enroll you in the following three (3) credit UMD course:
HISP619Y: Special Topics in Historic Preservation: Understanding Place: Cultural Landscapes of Yorkshire: United Kingdom
The credit you earn during this program will count as resident credit.
All housing will be at the Maryland Study Centre at Kiplin Hall. Room facilities consist of a dorm accommodating up to five individuals, and two additional bedrooms that each may accommodate up to four individuals. Separate rooms are available for up to three faculty. Student participants will share up to five bathrooms, with showers; laundry facilities are available; internet access is provided.
Please refer to the following resources for funding study abroad:
Financial Aid
Scholarships
Financial Policies
*Costs are current for Summer 2020.

APPLICATION FEE
$50
This is a non-refundable fee to submit an application.
Education Abroad Fee
$500
This is a non-refundable fee charged to your account when the application status changes from "Accepted to "Committed." This includes services provided by Education Abroad such as registration, billing, advising, risk management, and pre-departure orientation.
International Health Insurance
$45
This coverage is required and complements students' regular U.S. primary health insurance coverage.
Housing Fee
$540
This fee represents the housing provided during the program.
Tuition
$2,290
These are the instructional costs which include tuition, in-country transportation, course related activities, group meals, and teaching services.
PROGRAM FEE / BILLABLE COSTS
$3,375
This fee is charged to your student account and is based on our program deadlines. Please direct any additional questions to the Office of Student Financial Services and Cashiering.
Meals (estimate)
$50
Passport
$145
Visa
$0
Roundtrip airfare (estimate)
$1,000
Course materials
$0
Optional activities/incidental expenses
$200
Optional trip cancelation/interruption insurance
$180
ESTIMATED OUT OF POCKET EXPENSES
$1,575
*Non-UMD graduate students will need to pay a $75 application fee to the UMD Graduate School to participate in this program.

TOTAL ESTIMATED COST OF ATTENDANCE
$5,000
PLEASE NOTE: All University of Maryland study abroad programs are financially self-supporting and, therefore, subject to cancellation due to low enrollment.
Dennis J. Pogue, PhD has worked for more than 30 years as an archaeologist, museum administrator, and historic preservationist. He is an adjunct associate professor in the UMD historic preservation program. He worked for 25 years at George Washington's Mount Vernon Estate, where he was a senior member of the management staff and vice president for preservation. During his tenure at Mount Vernon, he founded and directed the archaeological research program, oversaw all preservation related activities on the historic property, and directed the restoration or reconstruction of numerous structures and elements of the historic landscape. His particular scholarly interest is in tracing the development of American society and culture during the course of the 17th and 18th centuries, with a focus on the plantation culture of the Chesapeake Bay region. His research has led him to make several trips to Great Britain, and he participated in the 2012 Attingham summer institute on English country houses and their collections. Leading the Kiplin summer program allows him to combine many of his professional and scholarly interests, and he is excited to provide the opportunity for students to participate in a richly rewarding educational experience.
Kirsten Crase, PhD, is the teaching assistant. She earned her doctorate in American studies from the UMD, and holds a BA degree in history. She is currently a research associate in the historic preservation program, where she is leading a study of the cultural and environmental resources of the Potomac Gorge National Park. She has taught courses in both the historic preservation and American studies programs at UMD, and she was the teaching assistant for two previous sessions of the Kiplin Hall cultural landscape program.
For course, itinerary or in-country information, please contact the Program Leader. For general questions or assistance with applying, contact EA Short-term Programs
As a part of this program, you will engage in the following activities:
Live on-site at a nationally significant 17th-century historic country house property.
Participate in an ongoing study of the architecture and history of a 400-year-old historic cultural landscape.
Tour more than a dozen historic properties, ranging from Roman settlements to a mid-19th-century industrial community, and including three sites entered on the UNESCO World Heritage List.
Interact with local scholars and experts.
Lectures and discussions on architecture, historic landscapes, English history, and the theories and methods of historic preservation and historic site administration.
| Term | Year | Application Deadline | Admission Notification | Program Start | Program End |
| --- | --- | --- | --- | --- | --- |
| Summerterm | 2020 | 03/01/2020 | 03/11/2020 | 05/25/2020 | 06/13/2020 |