Nanyang Technological University: GEM Trailblazer Summer Programme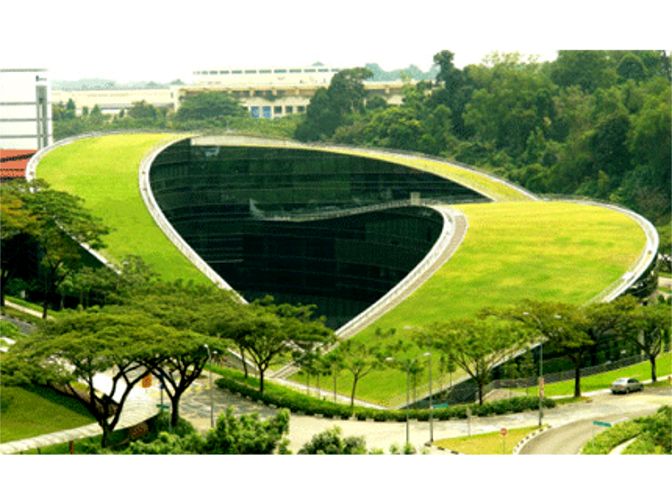 Spend an enriching summer in Singapore, the global-Asia hub
Course Options:
GEM Trailblazer Short Term Summer Programme will be offering 5 tracks in 2017 with new modules coming up in Track 3, 4 and 5.  
Track 1: Chinese Language & Cultural Studies 
Track 2: Entrepreneurship & Innovation Asia
Track 3: Creative Design & Media (7 New modules! )
Track 4: Success in the Globalised Marketplace (4 New modules!)
Track 5: New Technologies, New World (1 New module!)  
Students may take a maximum of 2 courses within a track or cross tracks. However, students need to check the course schedule to prevent any clashes between the courses.  Information on the course schedule will be available soon by FEB 2017.
 
Please visit the NTU website for more information.
 
Programme Fees and Eligibility:
 
University of Maryland students enroll as fee-paying students but receive a 60% discount off NTU GEMTrailblazer Summer Tuition Fees. Additional information regarding fees can be found on the NTU website.
 
In order to take part in summer NTU programme, you must:
be currently enrolled in an accredited college or university which has an exchange agreement with NTU 
achieve a minimum GPA requirement of 3.0
be nominated by your home university to come on exchange with NTU.  Non-nominated students may apply on fee-paying basis.
be proficient in the English language 
Accommodation:
 
Students enrolled in the NTU Summer Programme live on campus in one of 18 resident halls. On campus accommodation is guaranteed. Learn more about on campus accommodation at NTU, costs, and what to bring on the NTU website.
 
For more information about the program including dates, visa requirements, and student testimonials, visit the NTU website.
 
 
To apply to this program, you must complete two main steps:
Submit a UMD approval application - start by clicking "apply now" at the top of this page. This application allows UMD Education Abroad to approve your study abroad program selection so you may earn credit in a program outside of UMD.
This application will require you to meet with your EA advisor, who will communicate important details related to participating in this program. If you do not complete this application by the stated deadline, you may not receive credit for your study abroad program and will lose your student status for the time you are not studying at UMD.
Apply directly to the program provider. After receiving UMD approval, you should submit the program application directly to the program sponsor by their deadline. Your program sponsor will determine your official acceptance to a program. You must adhere to the provider's timeline, eligibility standards, and application requirements.
After being accepted to your program, your EA advisor will guide you through the course pre-approval process where you will determine which credits you will fulfill abroad.
Term
Year
Application Deadline
Admission Notification
Program Start
Program End
Summerterm
2019
03/15/2019
01/01/2019
06/24/2019
08/02/2019
Caution: This program has multiple summer session options. Do not use these dates to make travel plans. Upon acceptance, you will indicate the session(s) you are interested in.