UMD-Winter: Chile: Design for Climate and Culture (LARC)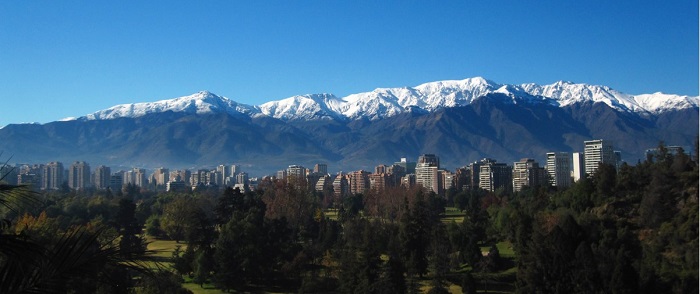 Chile is continually on the search for its cultural identity through the work of artists, architects, landscape architects, and other designers. This program will take you inside the studios of people who recognize the diverse cultural terrain of Chile and are making a distinctive social and environmental impact throughout the country.
As you travel throughout Chile, you will look closely at the work of Teresa Moller (landscape architect), Alejandro Aravena (architect), and other artists and designers who have revolutionized approaches to social housing, business development, and design. Their work seeks to draw on the beauty of the natural habitat in both public and private space and transform people's lives through their connection to nature.
In addition to visiting significant historic and contemporary sites, you will engage in conversations with leaders in the public and private sectors who have a strong influence on social change and environmental sustainability in Chile. These leaders will include elected and appointed government officials, entrepreneurs (Jose Manuel, CEO Algramo, and Miguel Purcell, owner of Hotel del Tierra del Atacama), designers (Alejandro Aravena, Teresa Moller and Matias Klotz), academic scholars (Consuelo Bravo, Pontificia Universidad de Catolica) and conservationists (Catherine Kenrick, Parque Andino Juncal).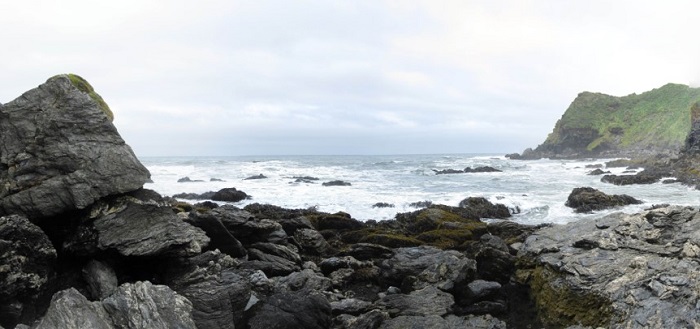 You must be in good academic and judicial standing and you must not have any registration blocks to participate in this program. The minimum GPA for this program is listed above.
All UMD and non-UMD students are eligible to apply to this program.
If you are interested in this program but do not meet the eligibility requirements, reach out to the program director (listed in the Contacts tab) to discuss your interest in the program.
After you commit to the program, Education Abroad will enroll you in the following three (3) credit UMD course:
LARC489C: Design for Climate and Culture in Chile
The credit you earn during this program will count as resident credit.
This information will be coming soon!
Costs are current for winter 2018. 
Application Fee
$50
Billable Costs
Billable costs are charged to your student account. They are due based on the Bursar's payment schedule. Be sure to check your statements when they are available.
Education Abroad Fee
$500
This fee is charged to your account when the application status changes from "Accepted" to "Committed." This fee includes Education Abroad services including registration, billing, advising, risk management, and pre-departure orientation.
International Health Insurance
$37
Tuition
$4,013
This fee is charged to your UMD account upon course registration. This fee includes: Tuition, in-country transportation, course related activities, group meals, and teaching services.
Housing Fee
$0
This fee represents the housing provided during the program.
TOTAL PROGRAM FEE
$4,550
Out-of-pocket Costs
Meals (estimate)
$400
Visa
$0
Passport
$140
Roundtrip Airfare (estimate)
$1,400
Course Materials
$0
Optional Activities/incidental expenses
$200
Optional trip cancelation/interruption Insurance (estimate)
$180
TOTAL ESTIMATED COST OF ATTENDANCE:
$6,920
NOTE: If you are a non-UMD graduate student, you will need to pay a $75 application fee to the UMD graduate school to participate in this program.
Please refer to the following resources for more information on funding study abroad
PLEASE NOTE: All University of Maryland study abroad programs are financially self-supporting and, therefore, subject to cancelation due to low enrollment.
Jack Sullivan, FASLA, is an Associate Professor in the Department of Plant Science and Landscape Architecture at UMD and a licensed landscape architect in Maryland and Massachusetts. Over the past 20 years he has led study abroad programs in Italy, the United Kingdom, the Netherlands, and Germany. He is a Fellow of the American Academy in Rome (FAAR 1983), a Fellow of the American Society of Landscape Architects (FASLA 2005), and a Fellow of the Academy of Excellence in Teaching and Learning (UMD, 2007). Between 2001 and 2012, Sullivan was the Program Coordinator for the BLA and MLA at Maryland. He presently teaches courses in graphic communication and the design of sustainable urban landscapes. In 2012, Sullivan was the guest curator for "Landscape as Laboratory" at the Evergreen Museum and Library (Baltimore), for which his students designed and installed ten landscape sculptures throughout the 26-acre grounds. He is a design consultant for the Healing Garden at Walter Reed National Military Medical Center in Bethesda, a project supported with grants from the TKF Foundation. He is President of the Board of Directors of the Neighborhood Design Center (Baltimore and Prince George's County), a non-profit organization that brings volunteer professional design expertise to underserved urban communities. He recently co-edited (with Smithsonian anthropologist Mary Jo Arnoldi) a special issue of the journal Africa Today (Indiana University Press) with articles about landscapes of Africa by University of Maryland and Smithsonian Institution scholars.
Michael Galczynski, PhD, is an Engineering Instructor at Maryland  He has a PhD in Civil Engineering from the UC Berkeley, where he also earned his MS in Civil Engineering (Energy, Civil Infrastructure, and Climate). Mike has a BS in Engineering from Maryland (2012) and he has taught courses in Australia, Iceland, Czech Republic and Italy. 
Montserrat Cubillos is a candidate for the PhD in Education at Maryland and she has an MA in Education from Harvard University. She received her undergraduate degree from Pontifica Universidad Catolica de Chile. Montse has taught a course entitled "Public Responsibility", which studies the educational policies that have been implemented in Chile from the 1980s to the present.
 
For course, itinerary or in-country information, please contact the Program Director. For general questions or assistance with applying, contact EA Short-term Programs.
As a part of this program, you will learn through engaging in the following activities:
Meetings with leading architects and influential public and private sector officials
Opportunity to build your personal portfolio with individual research on a topic related to urban landscape
Visits to important historic and cultural Chilean sites
| Term | Year | Application Deadline | Admission Notification | Program Start | Program End |
| --- | --- | --- | --- | --- | --- |
| Winterterm | 2018 | 10/15/2017 | 10/11/2017 | 01/02/2018 | 01/22/2018 |