UMD-Winter: United Kingdom: Documentary Filmmaking in London (COMM)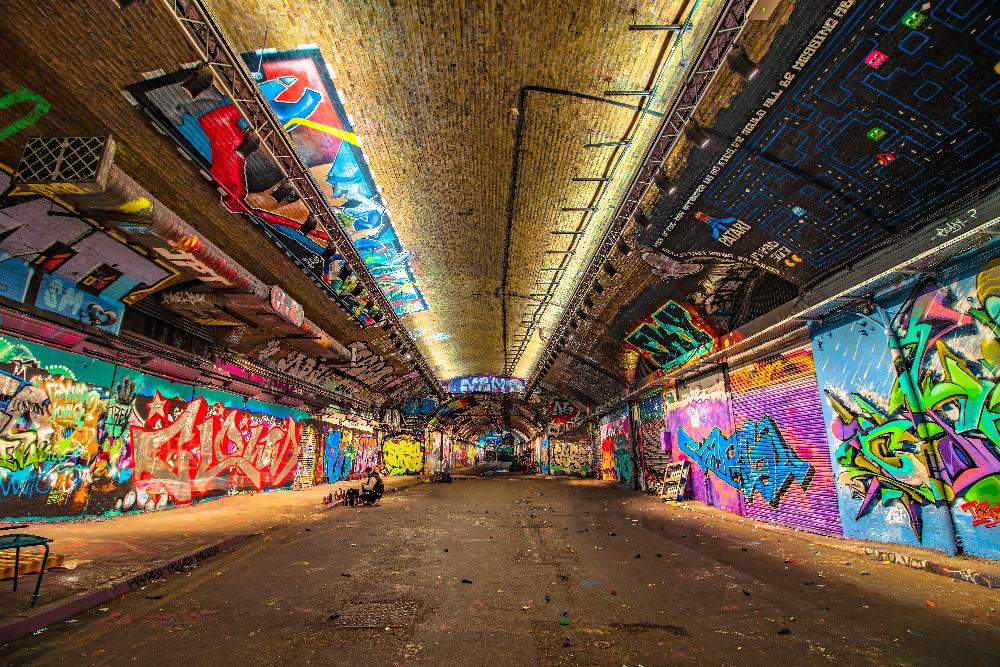 Documentary Filmmaking in London will explore digital film production in one of the world's most exciting locations, London's West End. The course will explore the history and contemporary form of the documentary, blending theory and cultural studies with practice. Starting on New Years Eve 2018 we will make a series of short films and conduct trips to local film production facilities, the BBC, Stonehenge, and social justice organizations using documentary film to promote their agendas. Given our privileged location in the center of London, this class will encourage you to tap the political, social and cultural resources within the city.
London presents challenges and rewards to the film-maker; public spaces and city parks, universities, classic and contemporary architecture, mass transportation, a local population blended with travelers from around the world. Shooting and producing in London gives students the opportunity to test their logistical and creative talents. The goal of this course is to produce professional grade films in one of the world's most media-rich environments.
The skill set needed to produce new-media has become a desired asset for today's communication student. Many organizations staff and produce their own in-house media Instead of out-sourcing digital production to studios. Student producers will blend theory and practice as we explore the potential of digital video production and distribution. The course will culminate with a final individually directed documentary short film of 10-minutes in length.
The noted documentary filmmaker John Grierson played a foundational role in the development of the documentary form and his legacy lives in the British Library in London. This course is an historical and theoretical introduction to documentary filmmaking from a uniquely British perspective. Just as you would expect to read great work in a writing workshop, we will screen and critique a range of great documentary work. No great work however is done outside of a cultural context. This course attempts to blend documentary theory, tradition, criticism, and practice.
Visit the program's Facebook page to speak with alumni, see past projects and more!
The film below was produced by a student on this program in a previous year. Take a look!
 
Soul Into Steel from Ryan Eskalis on Vimeo.
You must be in good academic and judicial standing and you must not have any registration blocks to participate in this program. The minimum GPA for this program is listed above.
UMD and non-UMD freshmen, sophomores, juniors, seniors, and graduate students are eligible to apply.
If you are interested in this program but do not meet the eligibility requirements, reach out to the program director (listed in the Contacts tab) to discuss your interest in the program.
After you commit to the program, Education Abroad will enroll you in one of the following three (3) credit UMD courses:
COMM369D: Digital Media in London
The credit you earn during this program will count as resident credit.
You will stay in shared accommodations in apartments located in central London.
Costs are current for winter 2020.
*Please note this program qualifies for eligible Pell Grant recipients to apply for the Gilman International Scholarship. Online applications are now open and the deadline is Tuesday, October 1st at 11:59pm Central Daylight Time (CDT). 
Application Fee
$50
Billable Costs
Billable costs are charged to your student account. They are due based on the Bursar's payment schedule. Be sure to check your statements when they are available.
Education Abroad Fee
$500
This fee is charged to your account when the application status changes from "Accepted" to "Committed." This fee includes Education Abroad services including registration, billing, advising, risk management, and pre-departure orientation.
International Health Insurance
$45
Tuition
$3,005
This fee is charged to your UMD account upon course registration. This fee includes: Tuition, in-country transportation, course related activities, group meals, and teaching services.
Housing Fee
$375
This fee represents the housing provided during the program.
TOTAL PROGRAM FEE
$3,925
Out-of-pocket Costs
Meals (estimate)
$750
Visa
$0
Passport
$145
Roundtrip Airfare (estimate)
$1,500
Course Materials
$0
Optional Activities/incidental expenses
$800
Optional trip cancellation/interruption Insurance (estimate)
$180
TOTAL ESTIMATED COST OF ATTENDANCE:
$7,350
NOTE: If you are a non-UMD graduate student, you will need to pay a $75 application fee to the UMD graduate school to participate in this program.
Please refer to the following resources for more information on funding study abroad
PLEASE NOTE: All University of Maryland study abroad programs are financially self-supporting and, therefore, subject to cancellation due to low enrollment.
Adam Nixon is a filmmaker and television producer with a Ph.D. from UMD, an M.A. in Cinema Studies from NYU and an M.F.A in directing. Adam has been a finalist in the Sundance Screenwriting contest and an Official Selection of the Beverly Hills Film Festival, the Los Angeles Film and Script Festival, the Cannes Underground Film Festival, The San Tropez and Nice Film Festival and the Mountain Film Festival. He is instructional faculty in the Communication Department as a Full Time Professional Track Lecturer teaching courses in documentary, screenwriting and digital media. Adam has produced over 700 television broadcasts; primarily political talk shows in the U.S. and internationally (Middle East, Europe, North Africa). He received a National Emmy Award Nomination as a Field Producer with NBC Nightly News on September 11, 2001.
For course, itinerary or in-country information, please contact the Program Director. For general questions or assistance with applying, contact EA Short-term Programs.
As a part of this program, you will engage in the following activities:
Research at The British Library
Field production of student directed documentary films in London's West End
Group trips to Oxford University, Bath and Stonehenge
Live Theater in West End
Research projects based on the British Documentary tradition and application of that tradition in New Media
Visit to New Media production house in London, such as King Media (maker of iPad Apps)
| Term | Year | Application Deadline | Admission Notification | Program Start | Program End |
| --- | --- | --- | --- | --- | --- |
| Winterterm | 2020 | 10/13/2019 | 10/11/2019 | 12/27/2019 | 01/18/2020 |