UMD-Summer: Ireland: Global Summer Internship Program (BMGT)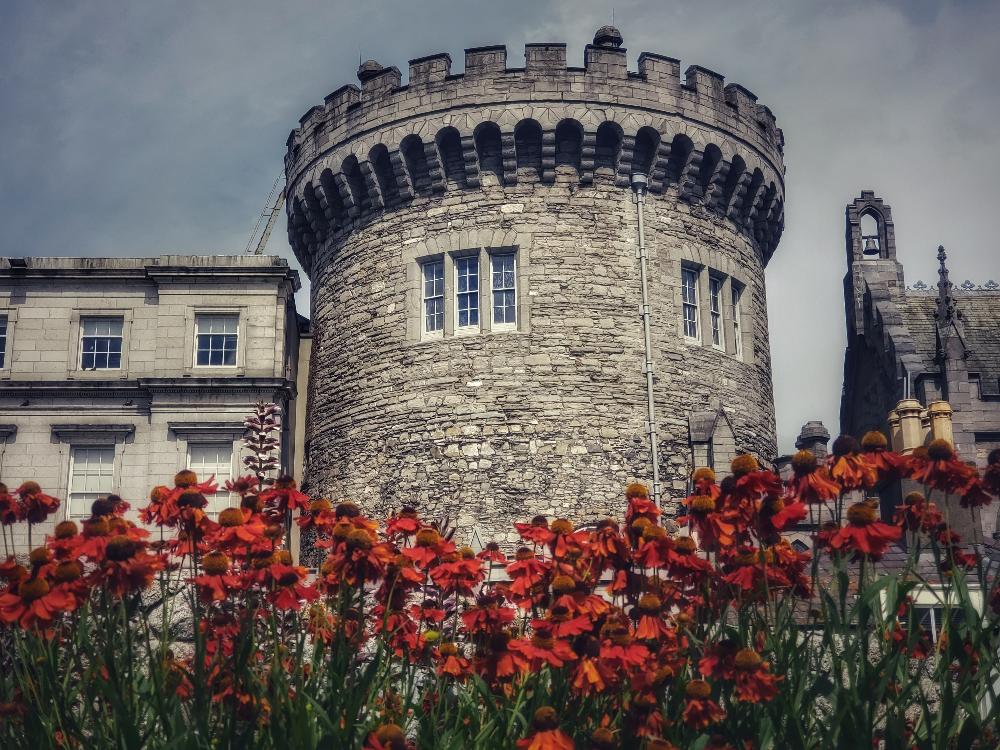 Spend the summer of a lifetime working in Dublin at a for-credit guaranteed internship! As the financial center for Ireland and home to a dynamic and international workforce, Ireland is a great place to learn how business is done globally, especially within the European Union.
You will begin with a 1-credit pre-internship course Spring 2020 and then travel abroad for a 6-credit internship. You will experience first-hand the challenges and opportunities of working in another country and with people from different cultural backgrounds. Based in Dublin, the internship program will give you an international experience that is invaluable for building your professional development and resumes, while supplementing your current course of academic study at the Smith School.
Scholarships for first-time study abroad students are available through the Smith School. Eligible Pell Grant recipients may apply for the Gilman International Scholarship.         
You must be in good academic and judicial standing and you must not have any registration blocks to participate in this program. The minimum GPA for this program is listed above.
UMD sophomores, juniors, and seniors are eligible to apply to this program.
All majors are welcome, but some industries may be restricted.
After you commit to the program, Education Abroad will enroll you in the following UMD courses for a total of seven (7) credits:
On-campus pre-departure internship course to prepare for engagement in a cross-cultural work environment (Spring 2020 semester)
You will choose one of the following courses for your in-country internship (Summer 2020):

BMGT386: General Business (6 credits)
BMGT373: Supply Chain/Logistics (6 credits)
BMGT357: Marketing (6 credits)
The credit you earn during this program will count as resident credit.
Students applying for the program must be available for the on-campus pre-departure internship course. The course (BMGT398J) will meet Mondays (starting March 23, 2020) from 5 p.m–6:30 p.m.
You will stay in residence hall accommodations with shared living spaces and kitchens. Internet is available.
Please refer to the following resources for funding study abroad:
Financial Aid
Scholarships
Financial Policies
Costs are current for Summer 2020. 
*Please note this program qualifies for eligible Pell Grant recipients to apply for the Gilman International Scholarship. The application deadline is March 3, 2020, 11:59 pm PT.

APPLICATION FEE
$50
This is a non-refundable fee to submit an application.
Education Abroad Fee
$500
This is a non-refundable fee charged to your account when the application status changes from "Accepted to "Committed." This includes services provided by Education Abroad such as registration, billing, advising, risk management, and pre-departure orientation.
International Health Insurance
$80
This coverage is required and complements students' regular U.S. primary health insurance coverage.
Housing Fee
$3,620
This fee represents the housing provided during the program.
Tuition
$1,980
These are the instructional costs which include tuition, in-country transportation, course related activities, group meals, and teaching services.
PROGRAM FEE / BILLABLE COSTS
$6,180
This fee is charged to your student account and is based on our program deadlines. Please direct any additional questions to the Office of Student Financial Services and Cashiering.
Meals (estimate)
$1,200
Passport
$140
Visa (for US citizens)
$
Roundtrip airfare (estimate)
$1,200
Course materials
$50
Optional activities/incidental expenses
$800
Optional trip cancelation/interruption insurance
$180
Transport (estimate)
$150
ESTIMATED OUT OF POCKET EXPENSES
$3,720
TOTAL ESTIMATED COST OF ATTENDANCE
$9,950
PLEASE NOTE: All University of Maryland study abroad programs are financially self-supporting and, therefore, subject to cancellation due to low enrollment.
For course, itinerary, in-country information, assistance with applying, or general information, contact Greg Rafal, Assistant Director in the Center for Global Business at the Smith School of Business at grafal@rhsmith.umd.edu. 
As a part of this program, you will engage in the following activities:
Internship placement that matches your interests and provides valuable on-the-job experience.
Orientation, as well as local cultural excursions throughout the summer.
Term
Year
Application Deadline
Admission Notification
Program Start
Program End
Summerterm
2020
02/17/2020
01/24/2020
05/25/2020
07/25/2020
Admission to this program is on a rolling basis and applications will close once all available spots have been filled. Students will participate in a one-credit pre-internship course during the second half of the Spring 2020 semester.