CIEE Summer Tropical Marine Ecology in Perth, Australia

CIEE Summer Tropical Marine Ecology in Perth, Australia 
Climate change, energy, water scarcity, mining, coastal management, and the need for conservation are just a few of the issues facing Australia today.
Through extensive coursework, field work, excursions, and activities, Tropical Marine Ecology in Perth will challenge you to explore marine biological processes with a focus on tropical reef ecosystems in Australia's inimitable coastal environments.
Study abroad in Perth and you will: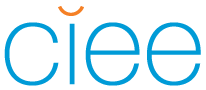 Explore the country's fantastically unique marine ecosystems through extensive hands-on fieldwork at Ningaloo Reef, one of the top five most famous diving destinations in the world
Live and study in close proximity to the Australian coast featuring a diverse tropical reef ecosystem
Meet with local organizations focused on many areas of conservation and the environment
Learn from highly respected professors, researchers, and experts in the field
Find out more.
Please check the CIEE website for final program dates, and speak with your CIEE Study Abroad Advisor prior to booking airfare. 
 
To apply to this program, you must complete two main steps:
Submit a UMD approval application - start by clicking "apply now" at the top of this page. This application allows UMD Education Abroad to approve your study abroad program selection so you may earn credit in a program outside of UMD.
This application will require you to meet with your EA advisor, who will communicate important details related to participating in this program. If you do not complete this application by the stated deadline, you may not receive credit for your study abroad program and will lose your student status for the time you are not studying at UMD.
Apply directly to the program provider. After receiving UMD approval, you should submit the program application directly to the program sponsor by their deadline. Your program sponsor will determine your official acceptance to a program. You must adhere to the provider's timeline, eligibility standards, and application requirements.
After being accepted to your program, your EA advisor will guide you through the course pre-approval process where you will determine which credits you will fulfill abroad.
UMD partners with CIEE to offer affiliate program options to UMD students across the globe. While you will maintain your UMD student status while you are away, you will work directly with CIEE program staff as a participant on their program. Your EA advisor will assist you with this process and can answer questions you may have about the application process.
Academics on a CIEE program
Visit the Academics & Study Abroad page which outlines key considerations for your academic planning as you navigate different phases of study abroad:
Browse UMD course evaluations in the Study Abroad Course Database:
 

There may be other course offerings on this program that are not currently listed in the Study Abroad Course Database (SACD).  If you are interested in taking a course not listed in the SACD, please submit a transfer credit evaluation request.
Transcript from a CIEE program
UMD will require the CIEE School of Record transcript from Tulane University in order to apply your study abroad credits to your UMD degree. CIEE waives the fee to issue a School of Record transcript for UMD students. Please ensure that the transcript from Tulane University is sent to UMD Education Abroad at the end of your semester abroad. CIEE will provide instructions and deadlines for submitting your School of Record Request.
Costs & Billing for a CIEE program
The affiliate program costs apply to this program.  All fees are billed to your UMD student account unless otherwise noted. The following CIEE program fee discounts apply to UMD students: 
$2,000 off of CIEE semester program fee (MSI Grant)

Pell-eligible students are also guaranteed free airfare through the GAIN travel grant (see below)

$750 off of CIEE summer program fee (MSI Grant + UMD discount)

Pell-eligible students are also guaranteed free airfare* through the GAIN travel grant

Waiver of $500 school of record fee
As part of your program application to CIEE, you will pay a $50 application fee to CIEE directly. If accepted, you will then pay a $300 confirmation fee (deposit) to CIEE directly. The remaining CIEE program fees, including housing, will be charged to your UMD student account. You will be able to use any financial aid you receive from UMD towards these charges.
Scholarships
Scholarships for this program are available through the UMD Education Abroad Scholarship and for up to a maximum of $4,000 for the semester and $2,000 for the summer in CIEE Scholarships & Grants, including need-based awards, and automatic CIEE discounts and awards for UMD students (see above).
In addition to the guaranteed UMD student discount or MSI grant, CIEE competitive scholarships and grants, Pell-eligible students automatically qualify for the following:
*Guaranteed* GAIN travel grant, which covers the cost of airfare (up to $2,000) to your CIEE program site. 
Gilman Go Global Grant of up to $2,500 for semester programs and $1,000 for summer programs if you qualify and apply to the Benjamin A. Gilman Scholarship (regardless of whether or not you receive the Gilman scholarship).
To be considered for the CIEE funding, just check the "Scholarships and Grants" box on your CIEE program application.
| Term | Year | Application Deadline | Admission Notification | Program Start | Program End |
| --- | --- | --- | --- | --- | --- |
| Summerterm | 2020 | 03/15/2020 | 01/01/2020 | | |