Maryland-in-Buenos Aires Winter: Human Rights in Latin America (Argentina)
Spend your winter break studying Human Rights in one of Latin America's most vibrant and energetic cities – Buenos Aires. As the most-visited city in Latin America and known for its European flavor, Buenos Aires flourishes with endless opportunities to experience the diverse reality of this key South American metropolis. Engage with the arts scene in Palermo, dance tango in San Telmo, stroll the colorful La Boca neighborhood and follow in the footsteps of those who participated in countless public demonstrations in historic Plaza de Mayo. Maryland-in-Buenos Aires offers something for everyone and provides the support to maximize your opportunity to live and learn the Latin American lifestyle.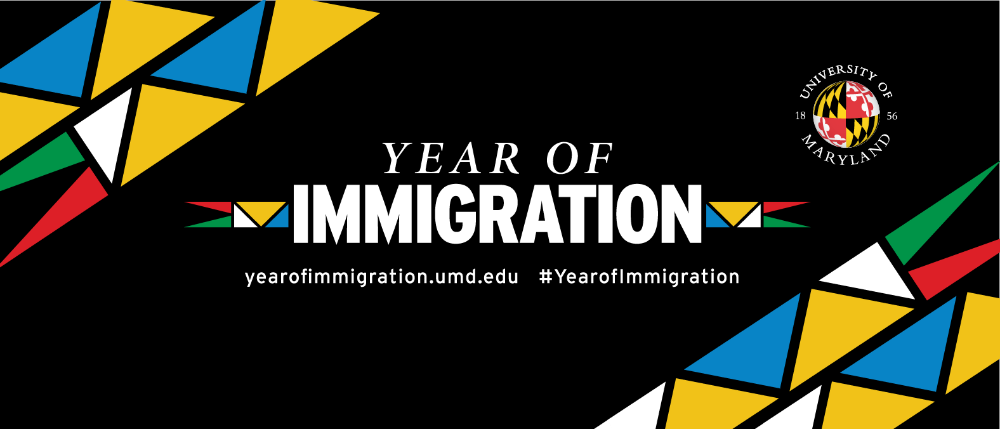 Maryland-in-Buenos Aires Winter Term is open to any undergraduate with interest in Spanish language and Latin American culture from a variety of disciplines and perspectives. No prior Spanish language experience is required. Applicants must meet the following eligibility requirements:
Students must complete at least one year of university course work and at least one semester at UMD College Park.
GPA requirement as listed above
Applicants should be open-minded and flexible.
 Students are not required to have any language experience prior to their application to Maryland in Buenos Aires.
If you are interested in this program but do not meet the eligibility requirements, make an appointment with your EA advisor to discuss.
All applications must be submitted online and complete by the published application deadline in order to receive full consideration. Admission for the program are competitive. Meeting the minimum GPA requirement alone does not guarantee admission.
You will enroll in 3 credits while in Argentina. Courses are taught at the National University of Tres de Febrero (UNTREF) campus and offered as UMD resident credit. There will also be a non-credit Spanish SOS Workshop which will be held twice a week and 15 hours of excursions and cultural activities are included in the program. Course options include:
 Human Rights in Latin America (GVPT358)
 Neoliberalism and Social Movements in Latin America (GVPT358)
 Cultures of Latin America-Readings on Society (ENGL369)
To allow for full immersion into Argentinian culture and Spanish language, all students will live in homes with Argentinian families matched to their individual needs. Homestay hosts will allow students to understand various Argentinian lifestyles, enhance their language skills, and see Buenos Aires from a unique perspective. Maryland students will be placed individually or in pairs according to their distinctive needs and life styles. Program staff can work with homestay placements to accommodate dietary and other special accommodations.
All housing will be no more than a 20 minute commute from UNTREF.
For more information, view the Housing Overview.
Winter Budget
Costs listed are for winter 2019.
Application Fee
$50
Billable Costs
Billable costs are charged to your student account. They are due based on the Office of Student Financial Services and Cashiering's payment schedule. Be sure to check your statements when they are available.
Education Abroad Fee
$500
This fee is charged to your account when the application status is changed from "Accepted" to "Committed." This fee includes Education Abroad services including registration, billing, advising, risk management, and pre-departure orientation.
International Health Insurance
$40
Tuition
$2,630
This fee is charged to your UMD account upon course registration. This fee includes: Tuition, academic and advising support, course related activities, on-campus and in-country orientations, excursions, airport pickup, and teaching services.
Housing Fee
$770
This fee represents the housing provided during the program. Housing includes weekly meals with your host family (breakfast & dinner).
TOTAL PROGRAM FEE
$3,940
Out-of-pocket Costs
Meals (estimate)
$250
Passport
$140
Roundtrip Airfare (estimate)
$1,500
Course Materials
$50
Optional Activities/Incidental Expenses
$250
Optional international trip cancellation/interruption insurance
$180
TOTAL ESTIMATED COST OF ATTENDANCE:
$6,310
Please refer to the following resources for more information on funding study abroad:
PLEASE NOTE: All University of Maryland study abroad programs are financially self-supporting and, therefore, subject to cancellation due to low enrollment.
Dr. Verónica Muñoz is the Resident Director in Buenos Aires and coordinates all on-site aspects of the program including on-site orientation, engagement activities, and communication with the Host University and housing partners.
Brittany Lashley is an Interim Advisor in EA and advises prospective and admitted students in the Maryland-in-Buenos Aires program. In addition, she coordinates program admissions, course registration, pre-departure orientation, and other logistical aspects of the program.
| Term | Year | Application Deadline | Admission Notification | Program Start | Program End |
| --- | --- | --- | --- | --- | --- |
| Winterterm | 2019 | 10/01/2018 | 10/11/2018 | 01/01/2019 | 01/24/2019 |
| Winterterm | 2020 | 10/01/2019 | 10/11/2019 | | |