UMD-Summer: Cuba: Law, Public Health, and the Cuban Family (FMSC)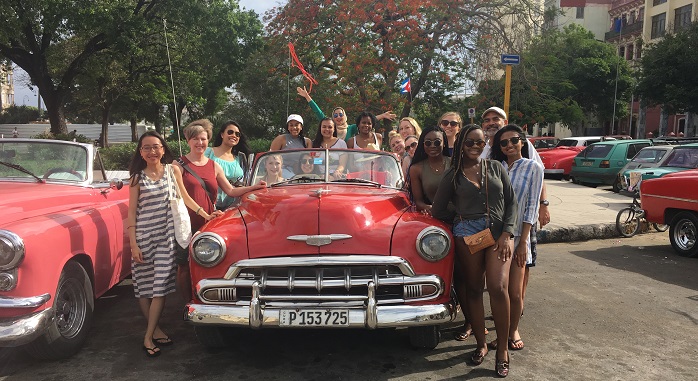 Join us for this unique opportunity to compare Cuba's legal, public health and political systems through the lens of the Cuban family. While in Havana we'll visit the pharmaceutical factory where Cuba invented its COVID-19 vaccine, health clinics and hospitals, a fertility clinic, and a Cuban medical school and a Cuban courtroom or lawyer's office and more. We'll meet and ask questions of doctors and dentists, medical researchers, and faculty plus judges and lawyers from the Union of Cuban Jurists and judges.  Our dialogue on equity includes a visit to the National Center for Sex Education and Research to talk about Cuba's new marriage equality laws and to examine Cuba's promises of equality on family systems. We'll also tour Casa de Africa (a museum to learn on Afro-Cuban culture and the Santeria religion) and take a day trip to the site of the largest slave revolt in the Latin America as we examine some of the last vestiges of Cuba's heavily practiced slave trade. In our trip to the Museo de la Revolución, we'll study the underlying Cuban Revolution which serves as the foundation of Cuba's socialized legal and health systems and its current socioeconomic conditions. We'll also discuss the impacts of economic isolation and the US trade embargo.  Daily, we'll immerse ourselves in Cuban culture by home stays with Cuban families and meals, Cuban entertainment including a visit to  La Fábrica de Arte Cubano, and a day trip to Cuba's pristine tropical waters  at the beach, along with classic Cuban cars, restaurants and more!
This 4 credit FMSC class starts with a one-week pre-travel on-line/canvas learning through videos, and online lectures readings and videos to develop a strong foundation for the comparative component. After traveling to Havana, students will wrap up the course with a post-travel online week to complete the final project/reflection based on their travel journals and experiences. In our journey to Cuba students will learn valuable comparative and analytical skills in this once in a lifetime cross-cultural experience.
Undergraduates, freshman to seniors, interested in health care, medicine, public health, law, family, poverty, impacts of war, history, politics and political science, international studies, Latin American studies and Spanish will benefit from this class as we examine the myriad of cross- disciplinary issues. Similarly, graduate students in the legal, medical and public health fields, international studies, history, and politics will have an opportunity to apply their advanced knowledge and skills in a Communist/Socialist country which few in our generation have been allowed to enter. This unique adventure will benefit students of all levels both within their discipline and at a cross-disciplinary level..
You must be in good academic and judicial standing and you must not have any registration blocks to participate in this program. The minimum GPA for this program is listed above.
All UMD and non-UMD undergraduate and graduate students are eligible to apply. No Spanish language required!
If you are interested in this program but do not meet the eligibility requirements, reach out to the Program Leader (listed in the Contacts tab) to discuss your interest in the program.
After you commit to the program, Education Abroad will enroll you in one of the following four (4) credit UMD courses:
FMSC486C: Law, Public Health and the Cuban Family (FMSC)
FMSC686C:  Law, Public Health and the Cuban Family (FMSC)
MIEH698B: Law, Public Health and the Cuban Family (FMSC)
The credit you earn during this program will count as resident credit.
FMSC486C has been approved as an upper-level option course for FMSC and approved to fulfill an upper-level course requirement in PHS.
Students will stay in Airbnbs with Cuban families.
Please refer to the following resources for funding study abroad:
Financial Aid
Scholarships
Financial Policies
*Please note this program qualifies for eligible Pell Grant recipients to apply for the Gilman International Scholarship. Online applications will open mid-January and close on Thursday, March 9, 2023, at 11:59pm Pacific Time.
ALL COST INFORMATION REPRESENTS 2023 COSTS. 2024 COSTS WILL BE UPDATED SOON.
 

APPLICATION FEE
$50
This is a non-refundable fee to submit an application.
Education Abroad Fee
$500
This is a non-refundable fee charged to your account when the application status changes from "Accepted to "Committed." This includes services provided by Education Abroad such as registration, billing, advising, risk management, and pre-departure orientation.
International Health Insurance
$50
This coverage is required and complements students' regular U.S. primary health insurance coverage.
Program Fee
Housing Fee
$450
This fee represents the housing provided during the program.
Tuition
$1,794
These are the instructional costs which include tuition, in-country transportation, course related activities, group meals, and teaching services.
Program Fee Total
$2,244
 BILLABLE COSTS TOTAL
$2,794
This fee is charged to your student account and is based on our program deadlines. Please direct any additional questions to the Office of Student Financial Services and Cashiering.
Meals (estimate)
$100
Passport
$165
Visa
$0
Roundtrip airfare (estimate)
$1,000
Course materials
$0
Incidental expenses
$150
Trip Cancellation Insurance (optional)
$180
ESTIMATED OUT OF POCKET EXPENSES
$1,595
 *Non-UMD graduate students will need to pay a $75 application fee to the UMD Graduate School to participate in this program.

TOTAL ESTIMATED COST OF ATTENDANCE
$4,439
PLEASE NOTE: All University of Maryland study abroad programs are financially self-supporting and, therefore, subject to cancellation due to low enrollment.
Kerry Weil Tripp, J.D., Program Leader, is excited to return with another group of students to explore Cuba and learn firsthand about the Cuban people and society. Tripp, a lawyer and faculty in FMSC in the School of Public Health, has taught legal courses to undergraduates and graduates for over a decade. Her classes focus on using the law to make families healthier. She is the author of "Family Law for Non-Lawyers," "Law and Ethics in Assisted Reproduction Technologies" and "Foster Care and Adoption; Law, Policy, and Family."
 
Tripp is committed to students obtaining cross-cultural experiences to prepare them as global leaders and for the 21st century workforce. She also teaches a global classroom in her class on Law and Ethic in Assisted Reproduction Technology, with half of the students in the Universidade Federal do Rio de Janeiro, Brazil. She created and directs UMD's Virtual Global Internship Program, for which she received a national teaching award for innovations in teaching in 2020. 
For course, itinerary or in-country information, please contact the Program Leader. For general questions or assistance with applying, contact EA Short-term Programs.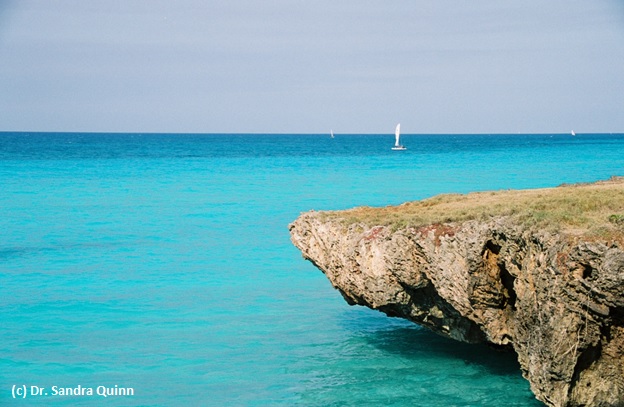 As a part of this program, you will engage in the following activities:
Tour a Cuban hospital, meet a cardiatric doctor, and see a Cuban pharmaceutical factory
Meet Cuban lawyers, professors and judges
Lounge on Cuba's tropical beaches and ride in a classic car
| Term | Year | Application Deadline | Admission Notification | Program Start | Program End |
| --- | --- | --- | --- | --- | --- |
| Summerterm | 2023 | 03/01/2023 | 03/02/2023 | 05/29/2023 | 06/06/2023 |