UMD-Summer: South Africa: Human Trafficking in Context: Corruption and Social Justice (CCJS/MLAW)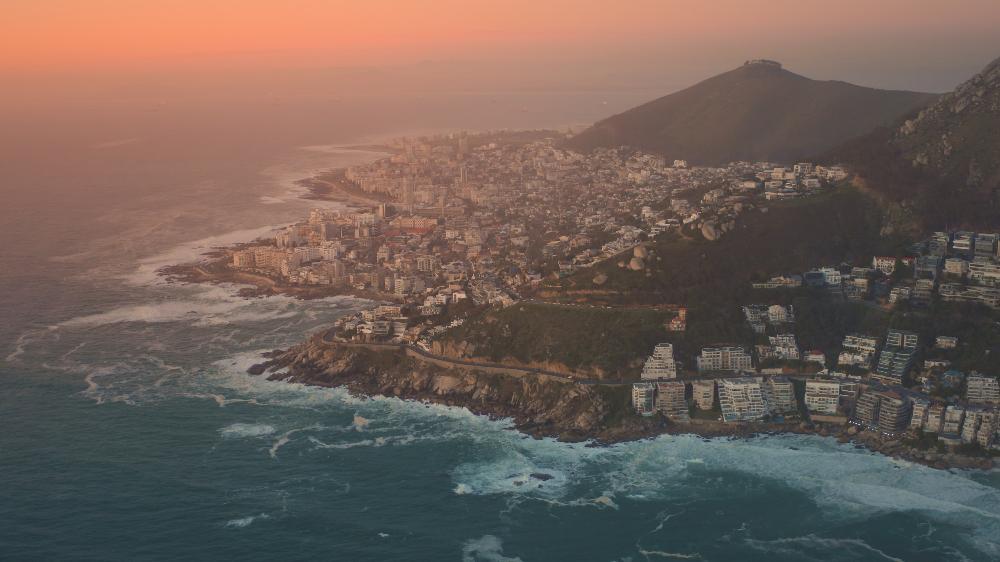 Human trafficking, while not widely understood, ranks among the most severe and lucrative of criminal enterprises around the world.  This course will focus on promoting an understanding of human trafficking in an international context, specifically in South Africa. South Africa is recognized as a source, transit, and destination county for human trafficking. 
Students participating in this course will travel to Cape Town, South Africa after completing preliminary readings, online discussions, and a pre-departure orientation. In addition to cultural exploration, students participating in this course will gain an appreciation for the types of human trafficking occurring in South Africa and the consequences of and reactions to it. Readings, lectures, speaking engagements, and interactions with direct service providers and NGOs will be combined to obtain the objectives of this course. We expect this experience to be eye-opening, not only to see the committed work of the NGOs but also the devastating consequences of various forms of trafficking in South Africa.  
 
If you are interested in the topics of criminal justice, comparative justice, social justice, human rights, history, public policy, child exploitation, and victim advocacy, you will likely find this experience enlightening. Additionally, those interested in careers in law enforcement, other first responder capacities, public policy, or with at-risk populations, will especially benefit from this experience - as a major challenge in the United States is recognizing the signs of trafficking and identifying victims. This unique first-hand experience will provide you with cues to aid in the recognition of these types of crimes.
 
You must be in good academic and judicial standing and you must not have any registration blocks to participate in this program. The minimum GPA for this program is listed above.
UMD and non-UMD sophomores, juniors, seniors, and graduate students are eligible to apply.
If you are interested in this program but do not meet the eligibility requirements, reach out to the Program Leader (listed in the Contacts tab) to discuss your interest in the program.
After you commit to the program, Education Abroad will enroll you in one of the following three (3) credit UMD course:
CCJS458C: Special Topics in Study Abroad IV: Human Trafficking in Context: Corruption in Social Justice
MLAW358A: Selected Topics in Law and Society: Human Trafficking in Context
The credit you earn during this program will count as resident credit.
Throughout the duration of our trip students will reside in hotels, sharing a room with 1-2 additional students.
Please refer to the following resources for funding study abroad:
Financial Aid
Scholarships
Financial Policies
Departmental scholarships are also available for students who participate in the program. More details will be shared in April with students who commit.
*This program qualifies for eligible Pell Grant recipients to apply for the Gilman International Scholarship. Online applications will open in mid-January and are due Thursday, March 9, 2023, at 11:59pm PT.
*Costs below are for Summer 2023

APPLICATION FEE
$50
This is a non-refundable fee to submit an application.
Education Abroad Fee
$500
This is a non-refundable fee charged to your account when the application status changes from "Accepted to "Committed." This includes services provided by Education Abroad such as registration, billing, advising, risk management, and pre-departure orientation.
International Health Insurance
$50
This coverage is required and complements students' regular U.S. primary health insurance coverage.
Program Fee
Housing Fee
$950
This fee represents the housing provided during the program.
Tuition
$3,360
These are the instructional costs which include tuition, in-country transportation, course related activities, group meals, and teaching services.
Program Fee Total
$4,310
 BILLABLE COSTS TOTAL
$4,860
This fee is charged to your student account and is based on our program deadlines. Please direct any additional questions to the Office of Student Financial Services and Cashiering.
Meals (estimate)
$100
Passport
$165
Visa
$0
Roundtrip airfare (estimate)
$1,000
Course materials
$0
Incidental expenses
$150
Trip cancelation insurance (optional)
$180
ESTIMATED OUT OF POCKET EXPENSES
$1,595
*Non-UMD graduate students will need to pay a $75 application fee to the UMD Graduate School to participate in this program.

TOTAL ESTIMATED COST OF ATTENDANCE
$6,505
PLEASE NOTE: All University of Maryland study abroad programs are financially self-supporting and, therefore, subject to cancellation due to low enrollment.
Dr. Wendy Stickle is the Program Leader and the director of the CCJS undergraduate program at Shady Grove. She received her Ph.D. from the University of Maryland Department of Criminology and Criminal Justice in 2009. She teaches courses related to research methods, criminological theory, juvenile delinquency, and human trafficking. Dr. Stickle is academic advisor to the Montgomery County Human Trafficking Task Force as well as the chair of the Task Force's Education and Outreach subcommittee. Dr. Stickle recently co-authored, with Professor White, the first social science-based textbook on human trafficking. This will be Dr. Stickle' fifth time taking students abroad to study human trafficking. She is especially excited to expose students to this complex global crime that can only be understood fully through international travel.  
Christine White is a Senior Lecturer in the Law and Society Minor of MLAW Programs at the University of Maryland, College Park. White earned her bachelor degree in Sociology from the University of Pennsylvania and her Juris Doctor from American University Washington College of Law. White has taught in College Park since 2003 and in 2011 proposed and began teaching the first class at the University of Maryland completely devoted to the topic of human trafficking. White joined the Prince George's County Human Trafficking Task Force in 2013 and served as chair of the Research Committee until 2019. White is excited to travel to South Africa to understand how human trafficking is addressed in this region of the world. 
For course, itinerary or in-country information, please contact the Program Leaders. For general questions or assistance with applying, contact EA Short-term Programs.

As a part of this program, you will engage in the following activities:
Lectures to understand South Africa's history with apartheid and human trafficking
Tours of Robben's Island, Table Mountain, Solms Delta, and Capetown's Southern Penensula
Visits to human trafficking NGOs
Cultural activities, including cooking class
OPTIONAL animal safari
| Term | Year | Application Deadline | Admission Notification | Program Start | Program End |
| --- | --- | --- | --- | --- | --- |
| Summerterm | 2023 | 03/01/2023 | 03/07/2023 | 07/07/2023 | 07/19/2023 |