UMD-Summer: Morocco: Health Implications of the Mediterranean Diet and Culture (NFSC)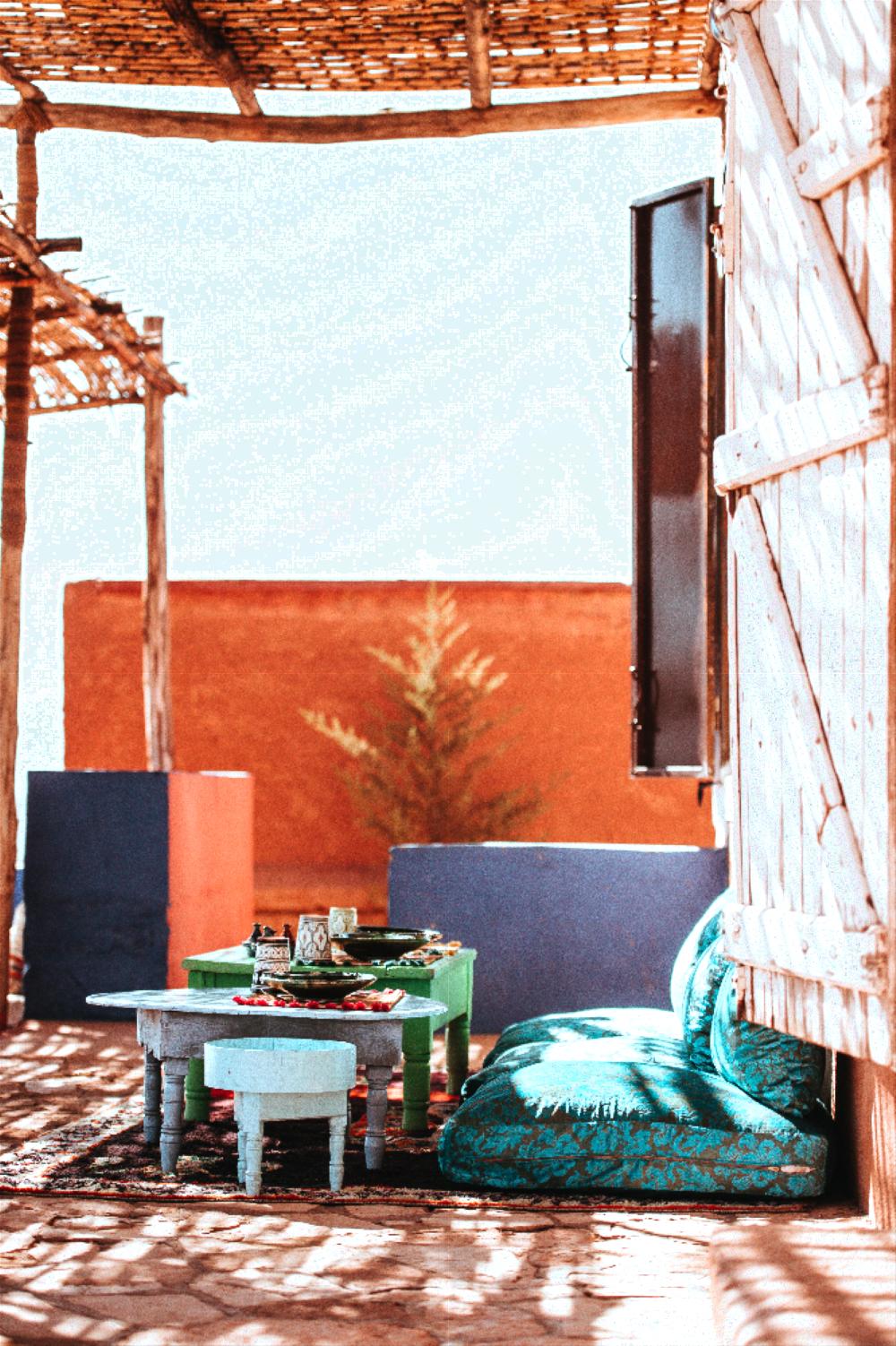 The Department of Nutrition and Food Science is offering a 3-credit summer course on the Mediterranean diet and culture. The course includes a 13-day travel to Morocco and pre-travel instruction for 2 half-days at UMD.  There will be field trips and lectures while in Morocco to learn about the Mediterranean diet, including the local culture and traditions that have influenced the diet. There will also be trips to several Moroccan towns to learn about local traditions and food, visits to souks (outdoor markets), cooking lessons, meetings with local farmers and learn about permaculture and hiking trips with information on ecotourism.
University of Maryland, College Park on-campus dates are TBD.
In-country component dates are June 3 - 16, 2023.
You must be in good academic and judicial standing and you must not have any registration blocks to participate in this program. The minimum GPA for this program is listed above.
UMD sophomores, juniors, seniors, and graduate students are eligible to apply. Non-UMD juniors, seniors and graduate students are eligible to apply so long as they are able to participate in the campus portion of the program before flying to Morocco. 
Applicants will be contacted by the course instructor for an interview.
If you are interested in this program but do not meet the eligibility requirements, reach out to the program director (listed in the Contacts tab) to discuss your interest in the program.
After you commit to the program, Education Abroad will enroll you in the following three (3) credit UMD course:
NFSC498M: Mediterranean Diet and Culture and its Health Implications
The credit you earn during this program will count as resident credit.
NFSC498M will count as a restricted elective for Nutrition and Food Science majors. Otherwise the course may count as an elective. 
You will stay in shared accommodations in hotels. 
Please refer to the following resources for more information on funding study abroad
Four $500 Departmental scholarships will also be available to students.
*Please note this program qualifies for eligible Pell Grant recipients to apply for the Gilman International Scholarship. Online applications will open mid-January and close on Thursday, March 9, 2023, at 11:59pm Pacific Time.
Summer 2023 costs reflected.

APPLICATION FEE
$50
This is a non-refundable fee to submit an application.
Education Abroad Fee
$500
This is a non-refundable fee charged to your account when the application status changes from "Accepted to "Committed." This includes services provided by Education Abroad such as registration, billing, advising, risk management, and pre-departure orientation.
International Health Insurance
$50
This coverage is required and complements students' regular U.S. primary health insurance coverage.
Program Fee
Housing Fee
$810
This fee represents the housing provided during the program.
Tuition
$3,425
These are the instructional costs which include tuition, in-country transportation, course related activities, group meals, and teaching services.
Program Fee Total
$4,235
 BILLABLE COSTS TOTAL
$4,785
This fee is charged to your student account and is based on our program deadlines. Please direct any additional questions to the Office of Student Financial Services and Cashiering.
Meals (estimate)
$200
Passport
$165
Visa
$0
Roundtrip airfare (estimate)
$1,200
Course materials
$0
Incidental Expenses
$150
Trip Cancellation Insurance (optional)
$180
ESTIMATED OUT OF POCKET EXPENSES
$1,895
*Non-UMD graduate students will need to pay a $75 application fee to the UMD Graduate School to participate in this program.

TOTAL ESTIMATED COST OF ATTENDANCE
$6,730
NOTE: If you are a non-UMD graduate student, you will need to pay a $75 application fee to the UMD graduate school to participate in this program.
PLEASE NOTE: All University of Maryland study abroad programs are financially self-supporting and, therefore, subject to cancelation due to low enrollment.
Nadine Sahyoun, PhD, RD, is the Program Director and Professor of Nutritional Epidemiology at the University of Maryland. Her current research examines the relationship between diet and lifestyle factors on the nutrition status and health outcomes of vulnerable populations. She has international nutrition and public health experience in Middle Eastern countries such as Iraq and Lebanon and spent a year as a Fulbright scholar at the American University of Beirut in Lebanon where she continues to do research on food security. Dr. Sahyoun has visited many Mediterranean countries. She presented on the Mediterranean diet (Research Frontiers in Nutritional Sciences, 5th biennial conference, University of Arizona, Tucson, Arizona, 2015) and wrote a book chapter, Historical Origins of the Mediterranean Diet, Regional Dietary Profiles and the Development of the Dietary Guidelines (Sahyoun NR, Sankavaram K. in Romagnolo D, Selmin O, eds. Mediterranean Diet: Impact on Health and Disease Series: Nutrition and Health. Springer, 2015).
For course, itinerary or in-country information, please contact the Program Director. For general questions or assistance with applying, contact EA Short-term Programs.
As a part of this program, you will engage in the following activities:
Explore the connection between diet and health in general and the role that lifestyle plays in health. 
Visit souks in several Moroccan towns, participate in cooking lessons and meet local youths. Learn about olive press, permaculture and flour mills, cheese and yogurt production from local producers. 
• Participate in hikes and learn about Moroccan history and foreign influences and the relationship between culture, food patterns and food consumption.
| Term | Year | Application Deadline | Admission Notification | Program Start | Program End |
| --- | --- | --- | --- | --- | --- |
| Summerterm | 2023 | 03/01/2023 | 03/13/2023 | 06/03/2023 | 06/16/2023 |