UMD-Summer: Ghana: Education Equity in Crisis: Global Corporate Social Responsibility (AAPS)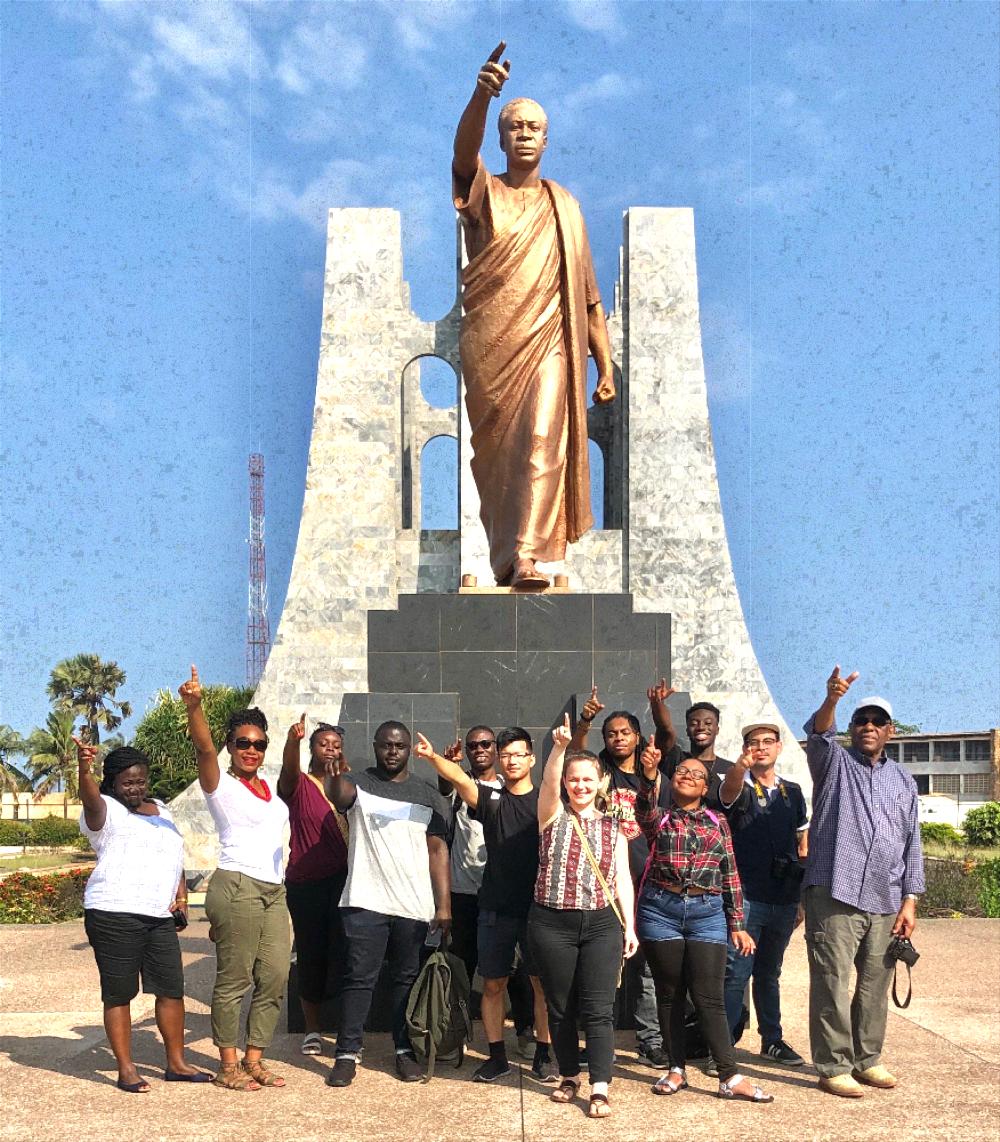 Corporate Social Responsibility (CSR) will be considered specifically, within the context of the sustainability of equity in education.   Many nations mandated/encouraged a transition to virtual operations during the COVID-19 pandemic. However, currently, many nations have returned to the in-person learning environment, the question is, has equity in education returned for learners.  The education sector was significantly impacted by COVID-19, but its impact was exacerbated for educators and students from marginalized communities and those that have been traditionally underserved. Educational inequities that were evidenced prior to the Pandemic were also exacerbated by Pandemic and more evident in this semi-pandemic learning environment. The limited to no access to educational resources experienced by some communities, left an even greater void, in many instances, in which businesses, have an opportunity to engage in CSR to provide resources for education in crisis.   The "Student Ambassadors" will explore the extent to which multinational corporations in the U.S. and in developing countries are responding to this educational crisis faced by the educational systems in the multinational context to support the educational development of the most vulnerable and marginalized people and communities.
NOTE: Students in this program will take part in six pre-departure meetings beginning July 10. Most of the lectures will be virtual. Time and location TBD.
You must be in good academic and judicial standing and must not have any registration blocks to participate in this program. The minimum GPA for this program is listed above.
UMD and non-UMD freshmen, sophomores, juniors, seniors and graduate students are eligible to apply. 
TRiO program participants are strongly encouraged to apply (Student Support Services, Ronald E. McNair Post-baccalaureate Achievement Program, and Educational Opportunity Center)
If you are interested in this program but do not meet the eligibility requirements, reach out to the Program Leader (listed in the Contacts tab) to discuss your interest in the program.
After you commit to the program, Education Abroad will enroll you in the following three (3) credit UMD course:
AAPS300: Education Equity in Crisis: Global Corporate Social Responsibility
GVPT368G: Education Equity in Crisis: Global Corporate Social Responsibility
The credit you earn during this program will count as resident credit.
Students will reside at the University of Ghana Guest Center on-campus housing or similar housing arrangement near the University of Ghana.
 
Please refer to the following resources for funding study abroad:
Financial Aid
Scholarships
Financial Policies
UMD Students are eligible for the following scholarships:
All UMD students will receive a $500 EA scholarship and will have the $500 EA fee waived upon committing to the program. 
All Academic Achievement Program students from UMD will receive a $3,000 Scholarship. 
Gilman International Scholarship (link)
Please note each UMD student with a Pell Grant will receive an additional $1,000 if they complete the Gilman Scholarship Application with the UMD National Scholarship Office. Eligible students can receive up to $5,000 if they receive the Gilman scholarship. Online applications will open mid-January and close on Thursday, March 9, 2023, at 11:59pm Pacific Time.
UMD Financial Aid
UMD Students who take a combined total of 6 credits for Summer Session I and II can apply for financial aid to help pay for study abroad.
Summer 2023 costs below.

APPLICATION FEE
$50
This is a non-refundable fee to submit an application.
Education Abroad Fee
$0
This is a non-refundable fee charged to your account when the application status changes from "Accepted to "Committed." This includes services provided by Education Abroad such as registration, billing, advising, risk management, and pre-departure orientation. **This fee is waived for this program**
International Health Insurance
$50
This coverage is required and complements students' regular U.S. primary health insurance coverage.
Program Fee
Housing Fee
$588
This fee represents the housing provided during the program.
Tuition
$2,980
These are the instructional costs which include tuition, in-country transportation, course related activities, group meals, and teaching services.
Program Fee Total
$3,568
 BILLABLE COSTS TOTAL
$3,618
This fee is charged to your student account and is based on our program deadlines. Please direct any additional questions to the Office of Student Financial Services and Cashiering.
Meals (estimate)
$100
Passport
$165
Visa
$100
Roundtrip airfare (estimate)
$1,600
Course materials
$0
Incidental expenses
$150
Trip cancelation insurance (optional)
$180
ESTIMATED OUT OF POCKET EXPENSES
$2,295
*Non-UMD graduate students will need to pay a $75 application fee to the UMD Graduate School to participate in this program.

TOTAL ESTIMATED COST OF ATTENDANCE
$5,963
PLEASE NOTE: All University of Maryland study abroad programs are financially self-supporting and, therefore, subject to cancellation due to low enrollment.
Dr. Jerry L. Lewis is Executive Director of Academic Achievement Programs, (AAP) University of Maryland, College Park, MD. As Executive Director of AAP, he supervises two state programs, Summer Transitional Program (STP), Intensive Educational Development Program (IED) and three Federal TRIO programs, EOC, McNair and SSS. Dr. Lewis directed the Upward Bound at UMD for 17 years and at Creighton University, Omaha, Nebraska for two and one half years. He is the original author the UMD's Talent Search, McNair and EOC programs. He has more than 43 years of Higher Education administration experience and more than 40 years of TRIO program administration experience.
Dr. Lewis has played major roles in the development of TRIO presence in the National Policy arena; he is a Founders of MEAEOPP, his regional TRIO professional association, he is also a founder of National Coordinating Council, now, Council for Opportunity in Education (COE). He has testified before the House of Representatives and the US Senate Appropriation and Authorization Committees on several occasions on behalf of TRIO programs. He has served on the COE's Board of Directors in several capacities. Dr. Lewis is a Certified Grant Writer (writing more 27 million dollars in grants at UMD during his tenure), Public Speaker, and National Consultant (teaching--federal program regulations and legislation, leadership development, program and staff development, documentation and recordkeeping, budgeting, program-to-campus interface assessments, organizational communication and strategic planning).
For course, itinerary or in-country information, please contact the Program Leader. (Dr. Jerry Lewis or Dr. LaToya Walters-301-405-4749) For general questions or assistance with applying, contact EA Short-term Programs.
 
As a part of this program, you will engage in the following activities:
Attend lectures at the University of Ghana by leading researchers and practitioners in the field of CSR
Plant trees or similar community service projects in support of environmental sustainability and in response to local needs-input
Partner with a local school to read and mentor students in support of sustainable educational development-Future Leader School
Meet with top executives on one of Africa's leading multinational corporations to learn of their CSR strategies and initiatives
Explore Cape Coast Slave Castle
Cross the rope bridges of Kakum Canopy Walk - a world renowned "bucket list" environmentally conscious activity
Practice Kente cloth weaving and visit the original Kente weaving village - Bonwire
Visit Ntonso, the home of Adinkra symbols - participate in the ink-making process, and leave a permanent stamp of your symbol
Participate in an African drumming and dance class
Visit Kwame Nkrumah Mausoleum  
Bargain with artisans and vendors at the Accra Arts Market
Visit an Asante traditional home - one of the last remaining testimonies of the great Asante civilization recognized by the United Nations
Visit the home and grave site of W. E. B. Du Bois, an American sociologist, socialist, historian, and Pan-Africanist civil rights activist.
| Term | Year | Application Deadline | Admission Notification | Program Start | Program End |
| --- | --- | --- | --- | --- | --- |
| Summerterm | 2023 | 04/06/2023 | 04/05/2023 | 08/11/2023 | 08/20/2023 |