UMD-Summer: Greece: Sustainability & Infrastructure (ENCE)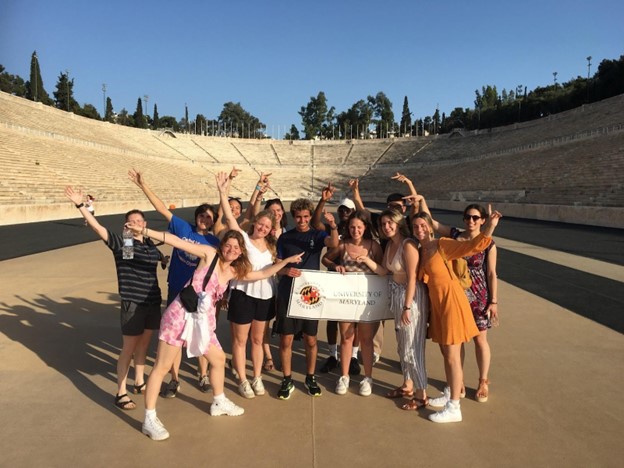 With the significant global climatic changes and severe impact on living conditions, planners, designers, engineers, environmentalist, and citizens are looking into the development and implementation of innovative sustainable and resilient solutions. Such effects are further accentuated with the rapid world's population growth and the transition from rural to urban living. It is predicted that by 2050 nearly 70 percent of the world's population will be living in urban areas. Athens has been proactive in addressing "sustainability, resilience and climate action plans." It's reach cultural heritage combined with the high concentration of population (more than 40%) and services, and the social, migration, and economic challenges over recent years presents a unique, complex and challenging scenario for developing and implemented such actions.
 
By participating in this program and through the wide variety of (i) learning activities, (ii) technical and (iii) cultural site visits and (iv) field excursions, students will explore, witness and experience firsthand the innovative sustainable and resilient strategies implemented in Athens and the surrounding areas, and including:
Explore Athens city action plans and case studies addressing many of the 17 UN Sustainability Development Goals;
Analyze "large scale system" strategies " (i.e., large portions of the city and neighborhoods, large infrastructure components, such as the 2004 Athens Olympics infrastructure network and highway roadway network);
Examine "project level" specific interventions, such as the Niarxos Sustainable and Resilient Building eco-park Complex, the Venizelos Athens International Airport, the Rio-Antirio resilient bridge, the Korinthos Canal, other;
Learn & apply life cycle analysis , LCA, methods and sustainability metric ratings considering environmental implications, energy systems and energy conservation principles, recycling and waste reduction practices, mobility and greenhouse gas reduction emissions, in conjunction with economic and social implications.
Following such direct "hands-on" and "on the go" learning experiences students will develop their own sustainable solutions for specific projects pertinent to such city initiatives.
*There are need-based scholarships available for this program, please contact the Office of Global Engineering Leadership for additional information once you have completed your program application.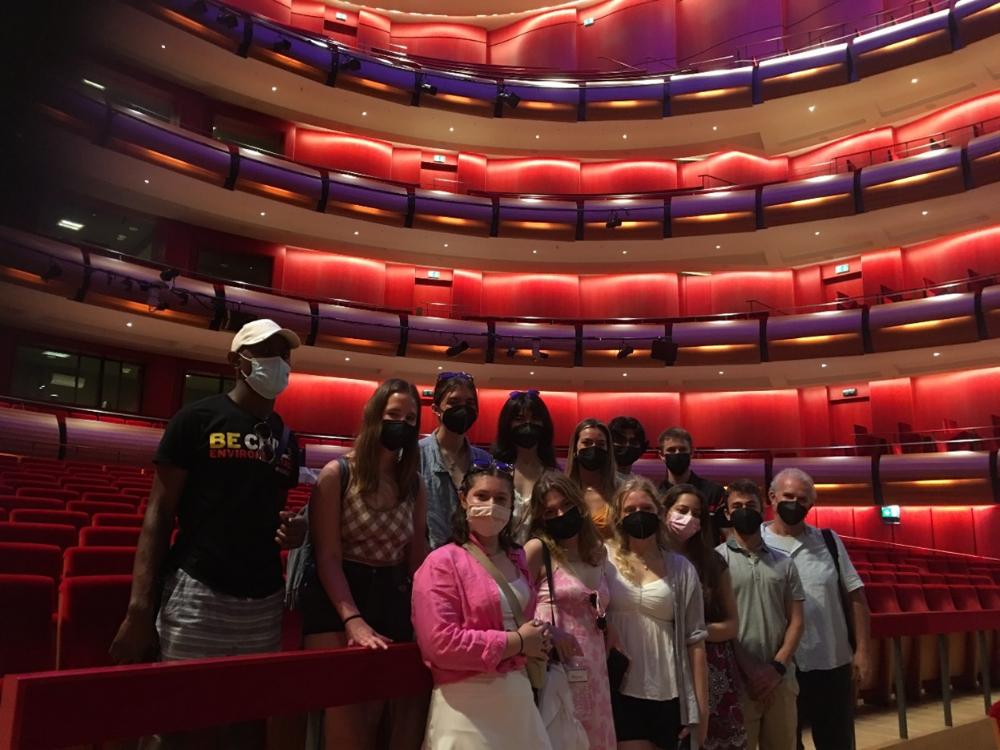 You must be in good academic and judicial standing and you must not have any registration blocks to participate in this program. The minimum GPA for this program is listed above.
Open to all majors since sustainability and resilience are multi-disciplinary topics. Past participants includes students from: AGNR, ARCH, ARHU, BCHM, BIOE, BMGT, BSOS, CHEM, CMSC, ECMA, ECME, ECON, ENCE, ENEE, ENMA, ENME, ENMP, ENSP, ENST, GVPT, HLTH, KNES, LARC, LTSC, PLCY, other.  UMD and Non-UMD freshman, sophomores, juniors, seniors, and graduate students are eligible to apply. 
If you are interested in this program but do not meet the eligibility requirements, reach out to the program director (listed in the Contacts tab) to discuss your interest in the program.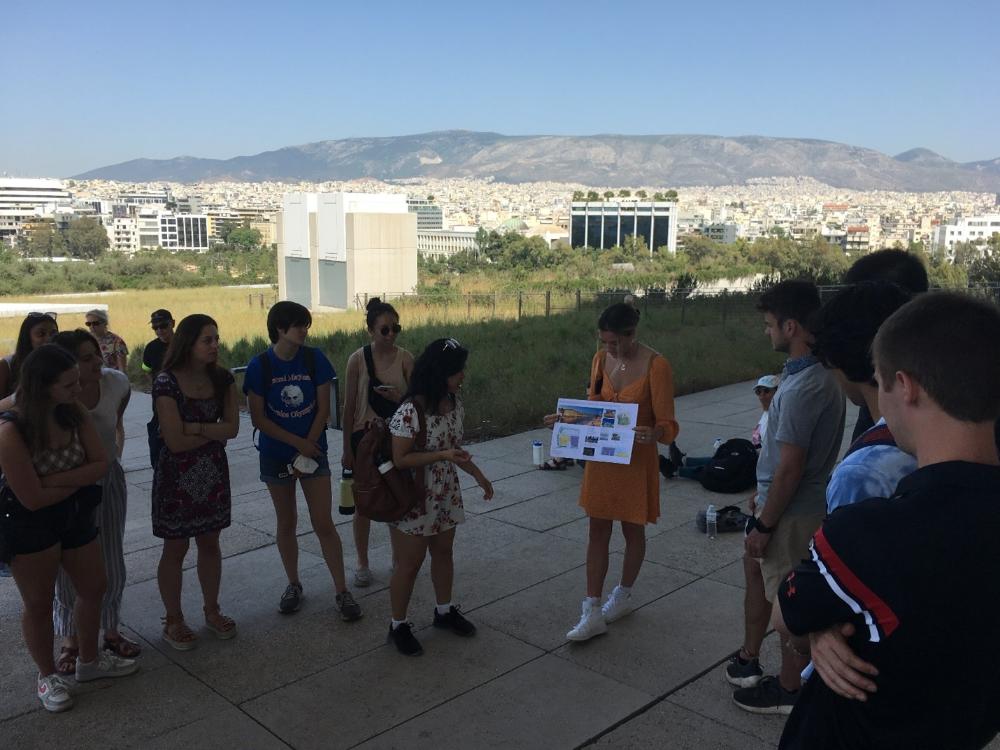 After you commit to the program, Education Abroad will enroll you in the following three (3) credit UMD course:
ENCE489G Special Topics in Civil Engineering: Sustainability & Infrastructure
The credit you earn during this program will count as resident credit.
This course is approved for the Sustainability Minor and may double count for major tech elective* (check with your department), and triple count for "Internship-and Practicum."
ENCE489G is approved for the following:
BIOE: Breadth Elective
CHBE: Contact academic advisor to review program
ENAE: Contact academic advisor to review program
ENCE: In-major Technical Elective
ENEE: General Technical Elective (EE) or Category F elective (CE)
ENFP: Technical Elective
ENMA: Contact academic advisor for permission
ENME: Out-of-major Tech Elective
Sustainability Minor: Social and Human Dimensions elective
Other Majors: Contact academic advisor to determine how this course applies to your major
To view the program syllabus: Summer 23 ENCE489G Greece Sustainability Infrastructure Course Syllabus.pdf

Students will be housed at a hotel in downtown Athens, and attend lectures/ workshops in conference setting rooms with audiovisual equipment and other IT support, either within the hotel settings or alternative conference center location.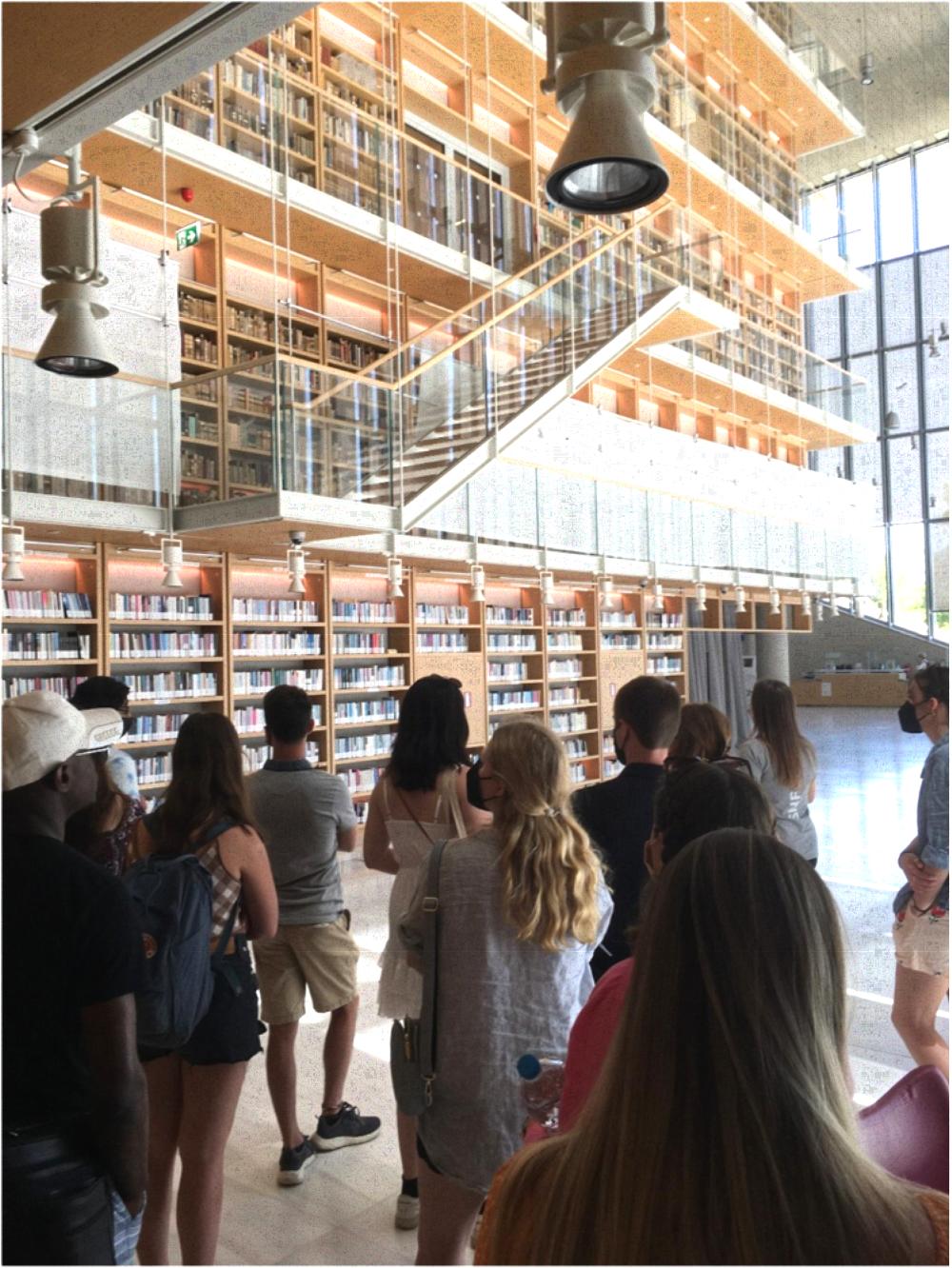 *Please note this program qualifies for eligible Pell Grant recipients to apply for the Gilman International Scholarship. Online applications will open mid-January and close on Thursday, March 9, 2023, at 11:59pm Pacific Time.
These costs are current for Summer 2023.
APPLICATION FEE
$50
This is a non-refundable fee to submit an application.
Education Abroad Fee
$500
This is a non-refundable fee charged to your account when the application status changes from "Accepted to "Committed." This includes services provided by Education Abroad such as registration, billing, advising, risk management, and pre-departure orientation.
International Health Insurance
$50
This coverage is required and complements students' regular U.S. primary health insurance coverage.
Program Fee
Housing Fee
$840
This fee represents the housing provided during the program.
Tuition
$3,668
These are the instructional costs which include tuition, in-country transportation, course related activities, group meals, and teaching services.
Program Fee Total
$4,508
 BILLABLE COSTS TOTAL
$5,058
This fee is charged to your student account and is based on our program deadlines. Please direct any additional questions to the Office of Student Financial Services and Cashiering.
Meals (estimate)
$100
Passport
$165
Visa
$0
Roundtrip airfare (estimate)
$1,000
Course materials
$0
Incidental expenses
$150
Trip cancelation insurance (optional)
$180
ESTIMATED OUT OF POCKET EXPENSES
$1,595
*Non-UMD graduate students will need to pay a $75 application fee to the UMD Graduate School to participate in this program.

TOTAL ESTIMATED COST OF ATTENDANCE
$6,703
NOTE: If you are a non-UMD graduate student, you will need to pay a $75 application fee to the UMD graduate school to participate in this program.
Please refer to the following resources for more information on funding study abroad
PLEASE NOTE: All University of Maryland study abroad programs are financially self-supporting and, therefore, subject to cancelation due to low enrollment.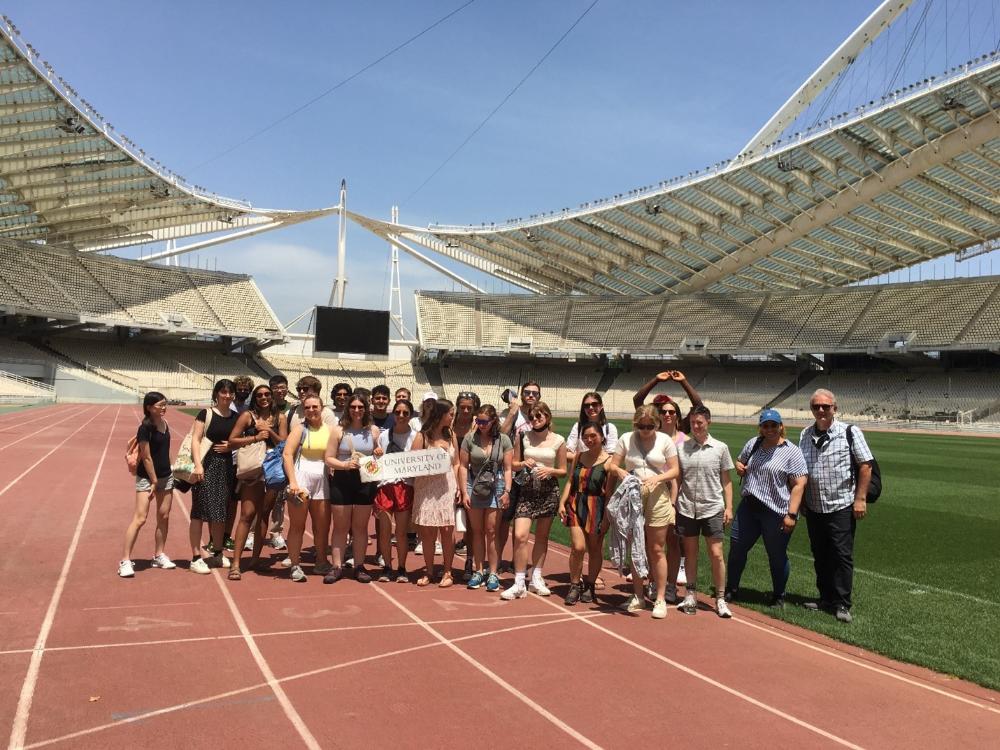 Professor Dimitrios Goulias, Program Leader, has already lead over 15 successful study abroad programs related to Sustainability in Czech Republic, Greece, and Italy. His expertise, research and teaching are directly linked to sustainability and infrastructure condition assessment and design, use of recycled and reclaimed materials and techniques. Prof. Goulias has a BS/MS degree from Italy, and MS and PhD degrees from the US. Over the years Professor Goulias has established strong interaction and cooperation with faculty from European Universities as well as professionals with similar interests. 
For course, itinerary or in-country information, please contact the Program Director. For general questions or assistance with applying, contact EA Short-term Programs.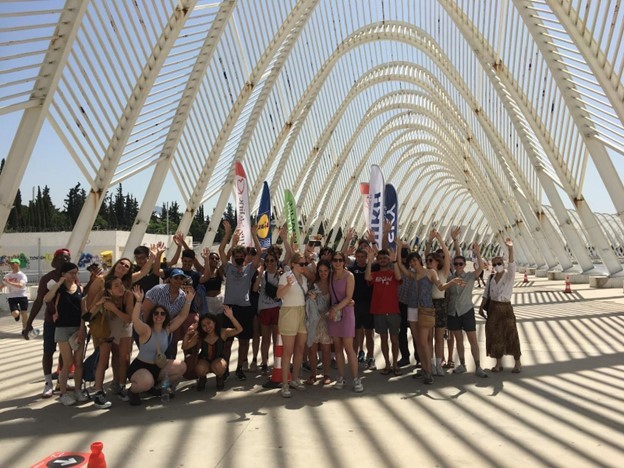 As a part of this program, you will engage in the following activities: 
Review of large scale systems: Sustainability and Resiliency Action Plans, "Rethink Athens," C40 "Climate Action Plan." 2004 Olympic Infrastructure;
Technical Site visits of Green & Resilient Infrastructure and including Niarxos Foundation Complex, 2004 Olympic Infrastructure, Athens Metro, other; 
Field Trip on Sustainable and Resilient Infrastructure: Rio-Antirio Bridge (resilience) & Korinthos Canal;
Guest lectures by leading US and GR faculty and experts in Sustainability & Infrastructure.
Learning and applying sustainability metrics on real case projects.
Developing design alternatives for sustainable infrastructure components.
Field Trip: Day cruise to three Greek islands (Aigina, Poros, Hydra).
Cultural Immersion Site visits: City walking tour & cultural marvels of Athens;
Culinary immersion of authentic Greek food, delicacies, folklore dancing.
| Term | Year | Application Deadline | Admission Notification | Program Start | Program End |
| --- | --- | --- | --- | --- | --- |
| Summerterm | 2023 | 03/01/2023 | 03/07/2023 | 05/19/2023 | 05/30/2023 |