Freshmen Abroad: Destination Sydney (Australia)
This program is not running for the fall 2021 term.
Take your first semester to the Land Down Under - Living, learning, and exploring Sydney, Australia! The University of Sydney is located in the heart of the oldest city in Australia, now known for its cosmopolitan setting, natural wonders, and outdoor lifestyle. Terps have the opportunity to enroll in a wide variety of classes, and to meet other Australian and international students by joining one of the University's many clubs and societies. Between the historic sandstone buildings and modern architecture, students will feel fully immersed in university life in this bustling city.
Living in the heart of Sydney will allow students to savor big city living, with a variety of restaurants, shops, outdoor markets, and more at their fingertips. From stopping by your favorite café to grab a Flat White on your way to class, seeing a concert by the harbor, or hiking in the picturesque Blue Mountains, the opportunities are endless to engage with the cultural heritage of this capital city, all while earning credit towards your Maryland degree.
Orientation
All Destination Sydney students attend a mandatory orientation in College Park in July just prior to departure, and then leave together as a group for Sydney. Students travel to the airport in a University-owned bus. The orientation covers all the logistics for the program, academics, housing, health and safety, cultural information, community building activities, and a parent orientation. Students also enjoy an on-site orientation in Sydney designed to ensure a smooth transition to life abroad and an introduction to all of the University of Sydney's amenities and programs. We arrange for students to be met at the airport by a bus and brought to their apartment upon arrival in Australia.
When students return to the US after their semester abroad, they are responsible for pick-up at the airport.
Check out this video, made by the University of Sydney, which shows a little bit of what you'll find!
Spring admitted freshman students are eligible to apply. You do not have to commit to UMD to apply.
Applicants must be 18 years of age by July 18, 2019.
Destination Sydney is open to students who have been admitted to the University of Maryland as freshmen for spring 2020. You do not have to commit to UMD to apply.
To go started on your application, complete the following steps:
Create a UMD directory ID and password.
Once you have created your directory ID, come back to this brochure and click the "Apply Now" button.
This will bring you to your MyEA portal page. All of the requirements for your application are listed here. Please note, some requirements can be completed electronically, and some need to be mailed to us.
Once your application is complete, you will be contacted about setting up an interview.
The deadline for applications for Destination Sydney is April 15th.
You can also apply for an Education Abroad Scholarship to help fund your experience. You will have access to the scholarship application when you start an application for the program. The scholarship application is due April 15th.
For a detailed summary of the academic structure of the program and options available to students please consult the Destination Sydney Academic Overview and Destination Sydney Course Offerings.
University of Sydney offers courses that fulfill major, minor, general education, and elective credits for Destination Sydney students. This ensures a seamless transition to College Park and keeps our students on track for a timely graduation. Students receive assistance from an academic advisor when selecting their courses for their fall in Sydney, with their math placement and any Advanced Placement credits considered.
Prior to departure for Sydney, students meet again with an academic advisor to create a four-year plan and to discuss courses for Spring 2020. Advising will also be available via email and Skype throughout the fall semester, and a UMD advisor will be available to assist them with the registration process prior to online registration. Destination Sydney students will register in early December for their Spring 2020 classes electronically, just as they would in residence in College Park.
All Destination Sydney students will be enrolled in 12-16 credits during their semester abroad. See Destination Sydney Course Offerings for more information.
View the Destination Sydney Housing Overview for more details.
Destination Sydney students live next to the university campus. Grocery stores, markets, pharmacies, cafes and shops are all within blocks of the residence. Students live in furnished apartments in an apartment building with other study abroad students. Each apartment has several rooms, a living room, bathrooms, and kitchen. In addition to furniture, all apartments offer the following amenities:
24/7 security via limited building access and on-site team
Closet/clothing storage space
Kitchen and BBQ access
Washing machine access
Wireless internet
Cinema room, gym, and other features
Because our students live in buildings with other people, we expect consideration and courtesy for neighbors at all times. Remember, successful study abroad students are flexible and adaptable!
Costs listed are for fall 2020.
Application Fee
$50
Billable Costs
Billable costs are charged to your student account. They are due based on the Office of Student Financial Services and Cashiering's payment schedule. Be sure to check your statements when they are available.
Education Abroad Fee
$1,200
This fee is charged to your account when the application status is changed from "Accepted" to "Committed." This fee includes Education Abroad services including registration, billing, advising, risk management, and pre-departure orientation.
International Health Insurance
$220
Tuition
$10,920
This fee is charged to your UMD account upon course registration. This fee includes: Tuition, academic and advising support, course related activities, on-campus and in-country orientations, and teaching services.
Housing Fee
$6,240
This fee represents the housing provided during the program. Students live in shared apartments (utilities, internet, and cleaning included).
TOTAL PROGRAM FEE
$18,580
Out-of-pocket Costs
Meals (estimate)
$1,500
Passport
$145
Visa and Residence Permit Fee
$446
OSHC Australia Insurance
Included
Roundtrip Airfare (estimate)
$2,100
Course materials
$100
In-country transportation
$100
Personal expenses and individual travel (estimate)
$2,000
TOTAL ESTIMATED COST OF ATTENDANCE:
$24,971
You can use the cost of attendance comparison worksheet to view how study abroad programs compare to each other and the amount you pay on campus at UMD. As always, your EA advisor is available help you complete this worksheet.
Please refer to the following resources for more information on funding study abroad
PLEASE NOTE: All University of Maryland study abroad programs are financially self-supporting and, therefore, subject to cancellation due to low enrollment.
In Sydney, our students have access to all of the student support services the University of Sydney offers, including:
clubs and students organizations
tutoring and academic assistance
computer lab with printing facilities
library
a physician based on campus
An on-site facilitator at University of Sydney will assist students with any issues or concerns that may arise.
Malik Blue, Freshmen Abroad Coordinator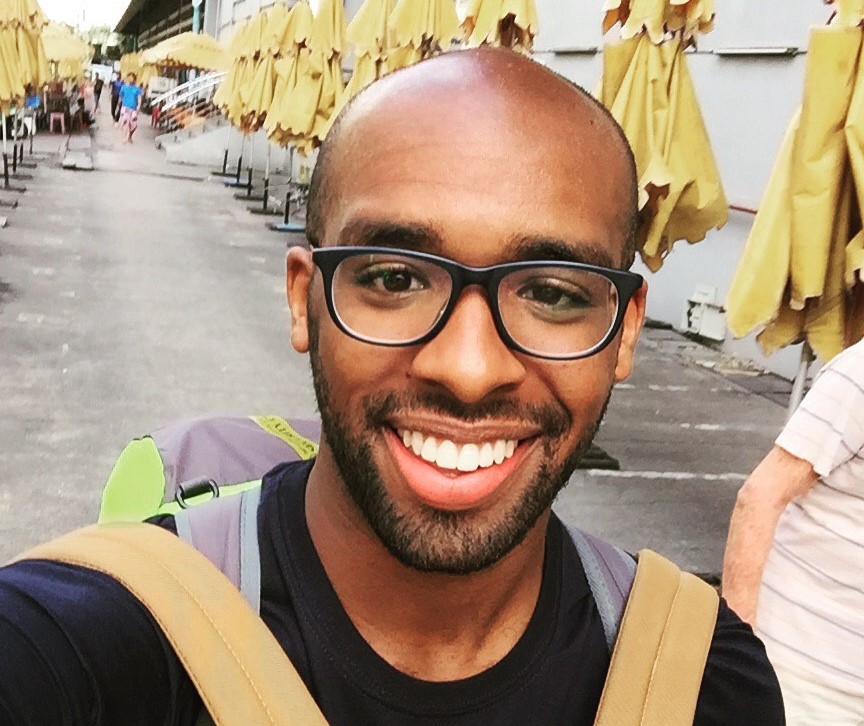 Here on campus, the program is coordinated by Malik Blue. Malik manages recruiting, admissions, program administration, and academics. You can contact him with any questions about your application, admissions, logistics, academics, finances, housing, and engagement opportunities.
Come attend one of our information sessions during admitted students open house!
| Term | Year | Application Deadline | Admission Notification | Program Start | Program End |
| --- | --- | --- | --- | --- | --- |
| Fall | 2022 | 03/15/2022 | 03/25/2022 | | |