UMD Exchange: TecnolÃ??Ã?Âgico de Monterrey (Mexico)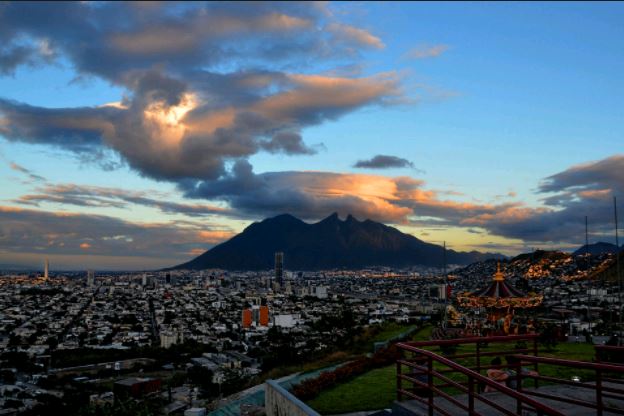 Host Institution
The Instituto Tecnológico y de Estudios Superiores de Monterrey (ITESM), was founded 1943 by a group of successful Mexican entrepreneurs. Currently, there are 32 campuses around the country that make up the Tecnológico de Monterrey Education System. Specifically, the Monterrey Campus has received both national and international recognition for providing 67 years of academic excellence to its students.
Watch testimonials from international students studying at ITESM.
Host City
Monterrey is the third largest city in Mexico. Thanks to the high level of quality tourist services it offers, it is considered a world-class destiny. Easy to get to, by air or ground transportation, even with its large population, Monterrey is considered one of the safest cities in Mexico. It is home to the largest number of schools, institutes, universities, technical and higher education centers per capita in the country. Thousands of foreign students live in Monterrey making this city full of life and diversity.
Monterrey, the capital of Nuevo Leon, is a multicultural city where culture, adventure, entertainment, and business come together to give you an outstanding array of opportunities to explore. Monterrey's downtown area is only a 5-minute drive from Tecnológico de Monterrey. There you will find magnificent plazas and gardens, which are highlighted by a pedestrian mall to the West and the Old Town to the East. Monterrey's beautiful surroundings set the stage for nature lovers who enjoy exciting ecotourism and travel adventures. There are many choices for those who want to see some of Mexico's stunning northern deserts and mountains.


Tecnologico de Monterrey and the University of Maryland are both members of Universitas 21 (U21). U21 is the leading global network of research-intensive universities; working together to foster global citizenship and institutional innovation through research inspired teaching and learning, student mobility, connecting our students and staff, and wider advocacy for internationalization.
---
Exchange programs are highly competitive and space in each program is limited. You must meet the following eligibility requirements in order to apply to this program:
3.0 GPA
Completion of 2 semesters at UMD
Exchange programs are a good fit for students looking for immersion, personal growth, and the opportunity to strengthen qualities such as independence and adaptability.
Student Visa Information
A student visa is required for participation on this exchange. For more information, please visit our study abroad visa guide to view instructions for the country you will be visiting. Please note that visa information is subject to change and you are responsible for checking the embassy website for updates.
---
Click "Apply Now" at the top of this page. You will log in with your UMD directory ID and password.
Submit all application materials by the deadline listed below. This includes meeting with your EA advisor (listed at the top of this page), and may include requesting a faculty letter of recommendation, and submitting an official transcript. If a letter of recommendation and/or official transcript are required, it will be listed in MyEA once you start an application for this program. 
After the application deadline, we will review all completed applications and nominate students for available spots in each exchange program.
If you are nominated to participate in this exchange, you will work with your EA advisor (listed above) to apply directly to the host university, who will formally admit you to the exchange program. Nominated students must complete the host university application in accordance with the host university's stated deadlines and instructions.
Nominated students will then work with their EA advisor (listed above) and our partner universities to coordinate all aspects of the stay at the host university such as course registration, visas and arrival.
---
Academic Planning
Visit the Academics & Study Abroad page which outlines key considerations for your academic planning as you navigate different phases of study abroad:
Coursework
Tecnológico de Monterrey offers comprehensive curriculum across many areas of study. The maximum academic load at Monterrey is 18 credits per semester. Most exchange students take between 13-15 credits per semester. Courses at Tecnologico de Monterrey are offered in Spanish and English. Students who speak fluent Spanish may take courses in Spanish or English or a combination of both. Students who are not native Spanish speakers but wish to take courses in Spanish, must take an on-line Spanish Placement Test. Students must score an advanced level in order to enroll in courses taught in Spanish. 
Tecnológico de Monterrey offers an intensive Spanish Language Program (non-credit) in July. Cost of the program is estimated as 800 USD (includes tuition, housing and living expenses).
There may be other course offerings on this program that are not currently listed in the Study Abroad Course Database (SACD).  If you are interested in taking a course not listed in the SACD, please submit a transfer credit evaluation request.
 
Internship Program
Tecnologico de Monterrey offers internship opportunities in the areas of Companies, Research, and Consulting. Students will receive more information upon acceptance to the exchange. 
Credit
All credit you earn on this program will count as transfer credit on your UMD transcript. Most courses at Tecnologico de Monterrey will be converted as follows:
| Monterrey Credit         | UMD Credit          |
| --- | --- |
| 1 Monterrey credit | 1.06 UMD credit |
| 3 Monterrey credits | 3.18 UMD credits |
The credit conversion listed above was approved by the UMD Study Abroad Transfer Credit Committee on August 30, 2018.
Grading
Undergraduates must receive a C- equivalent or better in order to be eligible for the transfer of credit.
| Monterrey Grade                   | UMD Grade |
| --- | --- |
| 70 | C- |
---
Students have the option to live in an on-campus resident hall (apartment style) or with a host family. Resident hall costs range from 1500 to 2400 USD per semester. Living with a host family costs approximately 1200 USD per semester.
Student life at Monterrey is vibrant and there are many opportunities to get involved. Learn more on the Monterrey website. 
---
Exchange Program Cost of Attendance
UMD students participating in an Exchange program have the benefit of paying UMD tuition rates to attend an institution abroad. For specific information about this Exchange program, please reference the Cost of Attendance Chart. 
Tuition and fees for exchange programs are charged directly to your UMD account, which means you can apply UMD scholarships, state and federal financial aid, and alternative loans towards the cost of an exchange. Housing costs are paid directly to the host institution or on-site housing agency.
You can use the cost of attendance comparison worksheet to view how study abroad programs compare to each other and the amount you pay on campus at UMD. As always, your EA advisor (listed above) is available to help you complete this worksheet and find affordable programs that fit your study abroad goals.
Exchange Scholarship
All students accepted to an Exchange program are considered for an automatic award of $1,000! To be considered for this scholarship, you must:
Be a current degree seeking undergraduate UMD student (graduate students are not eligible for this award)
Not currently receive full tuition scholarship/benefits (i.e. Banneker Key, tuition remission, Frederick Douglass Scholarship, etc.)
Additional Financial Resources
---
Maximize your time abroad by taking advantage of resources at your host institution!
Student Clubs and Organizations
Tecnológico de Monterrey believes that all students should have the opportunity to express themselves beyond the classroom. That is why they offer artistic, cultural, and athletic clubs for students to participate in to expand their skills and discover their potential. International students are welcome to participate in any student groups or sports teams available on campus.
International Welcome/Orientation
The international office will organize an orientation week, along with welcome parties and excursions to ensure every international student feels welcome and can explore what the university, and Mexico, has to offer.
Counseling & Health Services
Tec offers counseling services for emotional, psychological, academic, or legal issues in order to make sure all students feel safe and happy.
 

---
| Term | Year | Application Deadline | Admission Notification | Program Start | Program End |
| --- | --- | --- | --- | --- | --- |
| Spring | 2023 | 10/01/2022 | 10/11/2022 | | |
| Year (Fall-Spring) | 2023 | 03/01/2023 | 03/13/2023 | | |
| Fall | 2023 | 03/01/2023 | 03/13/2023 | | |
| Spring | 2024 | 10/01/2023 | 10/11/2023 | | |