UMD-Summer: China: As the World Turns: Society and Sustainability in a Time of Great Change (GEOG)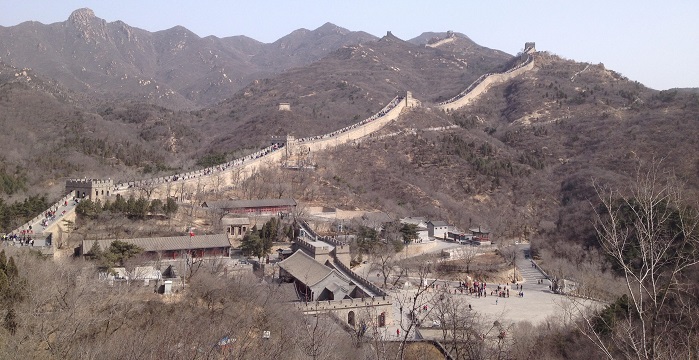 Sustainability is a 21st century buzzword and its definition varies across sectors, scales, and regions. Though all countries share a role in ensuring a sustainable future, given their large populations, GDP, and rates of resource consumption, the United States and China are the most critical actors in this narrative. Join the Department of Geographical Sciences for a short term study abroad program in Beijing, China, to learn about the country's sustainability initiatives through field visits, lectures, professional presentations, and group work with Beijing Normal University college students. You will examine why environmental change is spatially distributed, and how sustainability decisions are made within societies on multiple scales and by multiple cultures. Take this unique opportunity to learn and see the interactions of society and sustainability in China - the country that potentially holds the most peril and promise to a sustainable global future.
By the end of this course students will be able to:
Understand the balance of social, environmental, and economic priorities in a rapidly developing country
Juxtapose western perspectives on pro-environmentalism and globalization with those of Chinese sustainability professionals and students
Discuss major dilemmas surrounding Chinese natural resource consumption, economic development, and sustainability
Critically analyze China's urban sustainability plans, and communicate differences between these and American urban sustainability plans.
You must be in good academic and judicial standing and you must not have any registration blocks to participate in this program. The minimum GPA for this program is listed above.
UMD freshmen, sophomores, juniors and seniors are eligible to apply.
 
If you are interested in this program but do not meet the eligibility requirements, reach out to the program director (listed in the Contacts tab) to discuss your interest in the program.
After you commit to the program, Education Abroad will enroll you in one of the following three (3) credit UMD courses:
GEOG330: As the World Turns: Society and Sustainability in a Time of Great Change (GEOG)
GEOG330 is approved to fulfill the following General Education Requirements:
History and Social Sciences (DSHS)
Understanding Plural Societies (DVUP)
I-Series (SCIS)
The credit you earn during this program will count as resident credit.
 
 
Students will be staying ?in the Holiday Inn Beijing Deshengmen, which a short walking distance to the campus building in which daily classes will run. All the rooms are equipped with beds, bedding, refrigerators?, safe box?es?, air condition?ing?, electric kettle?s and desks.  
Students can choose from a variety of eateries in and around the hotel and BNU's campus for breakfast, lunch, and dinner.
 
Costs listed are for summer 2018. Costs for summer 2019 will be updated shortly.
Application Fee
$50
Billable Costs
Billable costs are charged to your student account. They are due based on the Office of Student Financial Services and Cashiering payment schedule. Be sure to check your statements when they are available.
Education Abroad Fee
$500
This fee is charged to your account when the application status changes from "Accepted" to "Committed." This fee includes Education Abroad services including registration, billing, advising, risk management, and pre-departure orientation.
International Health Insurance
$37
Tuition
$1,598
This fee is charged to your UMD account upon course registration. This fee includes: Tuition, in-country transportation, course related activities, group meals, and teaching services.
Housing Fee
$740
This fee represents the housing provided during the program.
TOTAL PROGRAM FEE
$2,875
Out-of-pocket Costs
Meals (estimate)
$250
Visa
$150
Passport
$140
Roundtrip Airfare (estimate)
$2,000
Course Materials
$0
Optional Activities/incidental expenses
$250
Optional trip cancelation/interruption Insurance (estimate)
$180
TOTAL ESTIMATED COST OF ATTENDANCE:
$5,895
NOTE: If you are a non-UMD graduate student, you will need to pay a $75 application fee to the UMD graduate school to participate in this program.
Please refer to the following resources for more information on funding study abroad
PLEASE NOTE: All University of Maryland study abroad programs are financially self-supporting and, therefore, subject to cancelation due to low enrollment.
Dr. Rachel Berndtson: Lecturer and Assistant Academic Director in Geographical Sciences at UMD; Ph.D.; experience attending a short term study abroad program via UMD as a student; I am excited to engage our students in GEOG330 China, because so many of the case studies from GEOG330 center on China as one of the most critical global actors for a sustainable future. Students will see these cases play out first hand, and have the opportunity to interact with BNU students to learn their perspective on a sustainable future.
Dr. Shunlin Liang, Ph.D.; Professor of Geographical Sciences at UMD; Professor and Chair College of Geography and College of Global Change and Earth System Science, Beijing Normal University (BNU). Professor Liang's main research interests focus on estimation of land surface variables from satellite observations, studies on surface energy balance, and assessing the climatic, ecological and hydrological impacts of afforestation in China. Dr. Liang has been a co-instructor for GEOG's China study abroad programs for 3 prior years. 
For course, itinerary or in-country information, please contact the Program Director. For general questions or assistance with applying, contact EA Short-term Programs.
As a part of this program, you will engage in the following activities:
Visits to and interaction with sustainability and natural resource experts through the Chinese Academy of Sciences, Institute of Remote Sensing and Digital Earth, Beijing Normal University Agricultural Lab, and the Academy of Disaster Reduction and Emergency Management.
Excursions to Beijing's contemporary and historical sites of urbanization, including: Tienanmen Square, the Forbidden City, the Great Wall of China, and the Beijing Urban Planning Exhibit Hall.
Joint activities and cultural exchange events with Beijing Normal University students.
Urban food tours, highlighting Beijing's cultural landscapes.
| Term | Year | Application Deadline | Admission Notification | Program Start | Program End |
| --- | --- | --- | --- | --- | --- |
| Summerterm | 2018 | 03/15/2018 | 03/11/2018 | 06/11/2018 | 06/29/2018 |