UMD-Summer: Korea: Sustainable Energy Production and Utilization (ENME)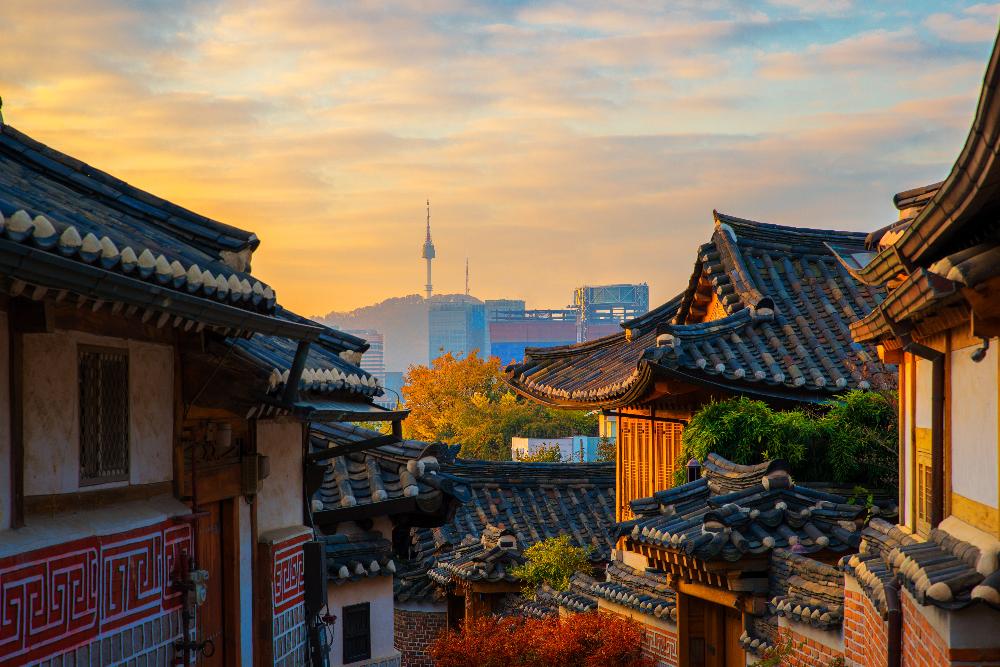 Join students from the Technical University of Hamburg (Germany), Korea University, Waseda University (Japan), and Shanghai Jiaotong University (China) for an intensive two-week course in sustainable energy engineering in Seoul Korea.
• Students will gain experience in the challenges and opportunities in designing sustainable energy systems.
• Develop a vision for a future sustainable energy scenario.
• This course is for graduate students.
See the UMD Center for Environmental Energy Engineering webpage here.
 
You must be in good academic and judicial standing and you must not have any registration blocks to participate in this program. The minimum GPA for this program is listed above.
UMD and Non-UMD seniors, graduate students and professionals in the Energy Engineering field are eligible to apply.
NOTE: Seniors must gain approval to apply by contacting eashortterm@umd.edu. This program is not open to all majors.  
 It is recommended that you complete course ENME 633 prior to participating in this program.
If you are interested in this program but do not meet the eligibility requirements, reach out to the program director (listed in the Contacts tab) to discuss your interest in the program.
This program is open only to students of the following majors:
- Chemistry
- Mechanical Engineering
- Physics
After you commit to the program, Education Abroad will enroll you in the following three (3) credit UMD course:
ENME701: Sustainable Energy Conversion and the Environment
The credit you earn during this program will count as resident credit.
Students are expected to stay on campus in shared accommodations with students from all participating universities.
Costs listed are for summer 2019.
Application Fee
$50
Billable Costs
Billable costs are charged to your student account. They are due based on the Office of Student Financial Services and Cashiering payment schedule. Be sure to check your statements when they are available.
Education Abroad Fee
$500
This fee is charged to your account when the application status changes from "Accepted" to "Committed." This fee includes Education Abroad services including registration, billing, advising, risk management, and pre-departure orientation.
International Health Insurance
$43
Tuition
$1,092
This fee is charged to your UMD account upon course registration. This fee includes: Tuition, in-country transportation, course related activities, group meals, and teaching services.
Housing Fee
$500
This fee represents the housing provided during the program.
TOTAL PROGRAM FEE
$2,135
Out-of-pocket Costs
Meals (estimate)
$0
Visa
$0
Passport
$144
Roundtrip Airfare (estimate)
$1,500
Course Materials
$0
Optional Activities/incidental expenses
$300
Optional trip cancelation/interruption Insurance (estimate)
$180
TOTAL ESTIMATED COST OF ATTENDANCE:
$4,310
NOTE: If you are a non-UMD graduate student, you will need to pay a $75 application fee to the UMD graduate school to participate in this program.
Please refer to the following resources for more information on funding study abroad
PLEASE NOTE: All University of Maryland study abroad programs are financially self-supporting and, therefore, subject to cancelation due to low enrollment.
Dr. Reinhard Radermacher is the Faculty Program Director and a Professor in the Department of Mechanical Engineering, University of Maryland, U.S.A. He is an internationally recognized expert in working fluids for energy conversion systems; in particular heat pumps, air-conditioners and refrigeration systems. 
For course, itinerary or in-country information, please contact Dr. Radermacher at raderm@umd.edu.
For general questions or assistance with applying, contact EA Short-term Programs.
As a part of this program, you will engage in the following activities:
In-class instruction
Independent project work in mixed international student teams
Presentation of project outcomes to entire class and faculty
Weekend excursion
| Term | Year | Application Deadline | Admission Notification | Program Start | Program End |
| --- | --- | --- | --- | --- | --- |
| Summerterm | 2019 | 03/01/2019 | 03/11/2019 | 07/06/2019 | 07/20/2019 |