ENGR Exchange: Hong Kong University of Science and Technology (HKUST) (Hong Kong)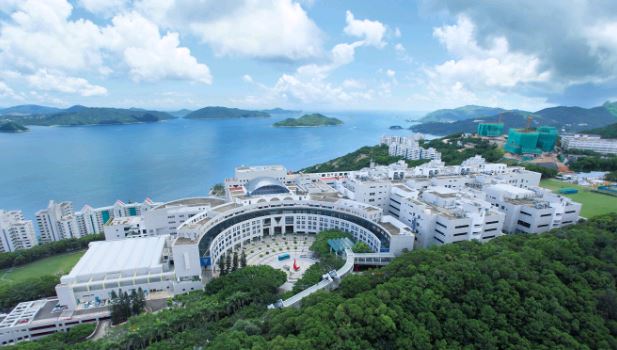 Discover HKUST, an international research university ranked #1 among Asia Young Universities, focused on experiential teaching, research, and learning. 
Host Institution
Established in 1991, Hong University of Science and Technology (HKUST) has quickly established itself as a world leader in higher education. With over 8,000 undergraduates and almost 4,000 graduates, HKUST is ranked among the best universities in the world. The University is housed in a hillside and waterfront complex overlooking Port Shelter on the Clear Water Bay peninsula, less than 30 minutes driving time from central Hong Kong. The School of Engineering at HKUST, is ranked #15 among the world's top 500 engineering and technology universities by QS University Rankings, 2017. Overall, HKUST is ranked #30 in the world by QS World University Rankings and #44 in the world by the Times Higher Education World University Rankings.
Host City
Hong Kong is a vibrant city imbued with international outlook, cosmopolitan lifestyle, and Chinese culture. As a special administrative region of China, Hong Kong allows students to witness a culture where "East meets West." Situated on China's south coast on the South China Sea, the city is known for its expansive skyline and deep natural harbor.  It's a leading financial center and one of the most densly populated cities in the world.  This lack of space has caused city planners and architects to build up, which makes the city the most vertical in the world with its notorious skyline and modern architecture.  Although the majority of city residents are ethnically Chinese, English is widely spoken. World-renowned for its intersection of Western technology and education and Eastern tradition, Hong Kong is an exciting destination for study abroad.
Take an aerial tour of campus! Explore what your study abroad experience could be!
All students accepted to an Exchange program are automatically considered for an award of $1,000! See Cost tab for more information.
---
Exchange programs are highly competitive and space in each program is limited. You must meet the following eligibility requirements in order to apply to this program:
3.0 GPA
Completion of 2 semesters at UMD
You must be an ENGR major
Exchange programs are a good fit for students looking for immersion, personal growth, and the opportunity to strengthen qualities such as independence and adaptability.
Student Visa Information
A student visa is required for participation on this exchange. For more information, please visit our study abroad visa guide to view instructions for the country you will be visiting. Please note that visa information is subject to change and you are responsible for checking the embassy website for updates.
---
Click "Apply Now" at the top of this page. You will log in with your UMD directory ID and password.
Submit all application materials by the deadline listed below. This includes meeting with your EA advisor (listed at the top of this page), requesting a faculty letter of recommendation, and submitting an official transcript.
FOR ENGR GE3 ONLY: If you are applying for a Global E3 exchange, you will need to submit an additional GE3 application by the deadline listed on their website.
After the application deadline, we will review all completed applications and nominate students for available spots in each exchange program.
If you are nominated to participate in this exchange, you will work with your EA advisor (listed above) to apply directly to the host university, who will formally admit you to the exchange program.
Nominated students will then work with their EA advisor (listed above) and our partner universities to coordinate all aspects of the stay at the host university such as course registration, visas and arrival.
---
The full list of courses can be found online on the HKUST website. Not all courses are offered every term. The courses offered and class timetables are usually confirmed the week before course registration begins. Undergraduate courses are numbered 1000-level to 4000-level. Courses at the 5000-level or above are graduate courses. 
Exchange students are excluded from courses earmarked for special programs. 
The language of instruction at HKUST is English except for some courses offered by the School of Humanities and Social Science. These courses are identified with a note next to the course title to specify the Chinese language requirement - (C), (Ca), or (Pu). 
Credit
All credit you earn on this program will count as transfer credit on your UMD transcript. Most courses at HKUST will be converted as follows:
| HKUST Credit             | UMD Credit           |
| --- | --- |
| 1 credit | 1 credit |
| 3 credits | 3 credits |
The credit conversion listed above was approved by the UMD Study Abroad Transfer Credit Committee on April 24, 2014.
You can view how courses at this institution have previously been evaluated for UMD equivalents on the International Study Course Search hosted by the Clark School of Engineering website and the Transfer Credit Services Equivalency Database (TCEQ). If you are interested in taking a course not listed on TCEQ, you may have it evaluated for acceptability by following the UMD Registrar's evaluation request guidelines.
Grading
Undergraduates must receive a C- equivalent or better in order to be eligible for the transfer of credit
| HKUST Grade               | UMD Grade          |
| --- | --- |
| C- | C- |
---
Exchange students do have the option to apply for university housing, although it is not guaranteed. If students want to live on-campus, you must indicate this in your application to HKUST. There are nine halls for undergraduates and most rooms are doubles or triples. The HKUST Student Housing & Residential Life website offers a good overview of undergraduate housing options. Living in the halls offers a good opportunity to meet local students and get involved with activities offered through residential life. The HKUST website has specific information for exchange students. 
The Global Student Programs Office provides support to exchange students. They provide airport pick-up and offer comprehensive orientation. Orientation includes compulsory activities as well as fun events such as a trip to IKEA, tour of Hong Kong, and cultural workshops such as learning how to make rice dumplings, calligraphy, or Shaolin martial arts. Exchange students can also take advantage of their buddy program. This program will match students with local buddies who offer information before arrival and help new students become familiar with the campus and Hong Kong. 
HKUST offers many recreational facilities and amenities. Student life at HKUST is vibrant and there are many ways to meet local students and get involved in campus activities. 
---
All students accepted to an Exchange program are considered for an automatic award of $1,000!
To be considered for this scholarship, you must:
Be a current degree seeking undergraduate UMD student (graduate students are not eligible for this award)
Not currently receive full tuition scholarship/benefits (i.e. Banneker Key, tuition remission, TAES, etc.)
If you have a completed FAFSA on file and wish to be considered for need based aid in addition to the automatic award, complete the EA fund form by the deadline. 
UMD students participating in an Exchange have the benefit of paying UMD tuition rates to attend an institution abroad. For specific information on the cost of attending this Exchange, please see the UMD Exchange Cost Sheet
Tuition and fees for exchange programs are charged directly to your UMD account, which means you can apply UMD scholarships, state and federal financial aid, and alternative loans towards the cost of an exchange. Housing costs are paid directly to the host institution or on-site housing agency.
You can use the cost of attendance comparison worksheet to view how study abroad programs compare to each other and the amount you pay on campus at UMD. As always, your EA advisor (listed above) is available help you complete this worksheet and find affordable programs that fit your study abroad goals.
Please refer to the following resources for more information on funding study abroad:
---
Term
Year
Application Deadline
Admission Notification
Program Start
Program End
Fall
2018
03/01/2018
03/11/2018
09/03/2018
12/20/2018
Year (Fall-Spring)
2018
03/01/2018
03/11/2018
09/03/2018
05/29/2019
Year (Spring-Fall)
2019
10/01/2018
10/11/2018
Spring
2019
10/01/2018
10/11/2018
01/28/2019
05/29/2019
Dates reflect information that is available on the program sponsor website. Please confirm with program sponsor/host university before making your travel plans.