Freshmen Abroad: Terrapin Take Off: Germany: Grand Challenges in Engineering the Tools of Discovery (ENGR)
This program is not running for the summer 2021 term.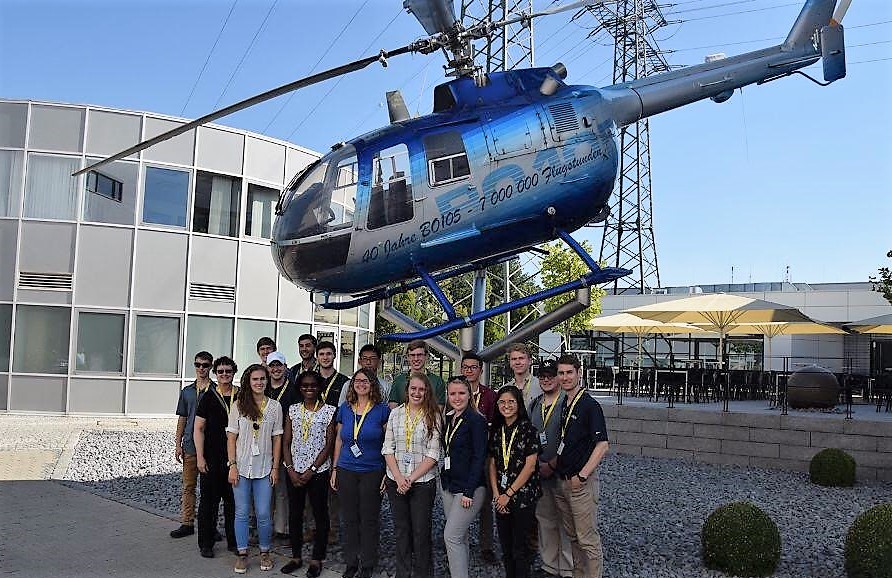 Take off on an adventure this summer while exploring the grand challenges of engineering facing the world as you experience life and culture in Germany! Dive deep into engineering the tools of discovery as well as issues concerning energy, the environment, water resources, urban infrastructure, health, and safety and security! Don't miss this opportunity to start your UMD experience with study abroad as you analyze the role culture and technology plays in developing solutions to the grand engineering challenges. Visit some of the most important cultural sites of Munich, Germany and Salzburg, Austria while fulfilling up to three general education requirements (I-Series/Natural Science (non-lab)/Cultural Competence) towards your Maryland degree!
Don't miss this opportunity to start your UMD experience with study abroad as you analyze the role culture and technology plays in developing solutions to the grand engineering challenges of today.
Program activities may include historical, cultural and technology activities such as visits to Deutsches Museum, BMW World and the Olympic Park, In Salzburg, visits to the Salzburg Fortress and Funicular, Mozart's birthplace and Hellbrunn Palace and trick fountains. Academic activities may include guest lectures by leading faculty from Technical University of Munich, meeting with local students, and technology site visits (e.g., German Aerospace Center (DLR), Airbus Helicopter).
This program is open to all new first year students at the University of Maryland. All majors are welcome!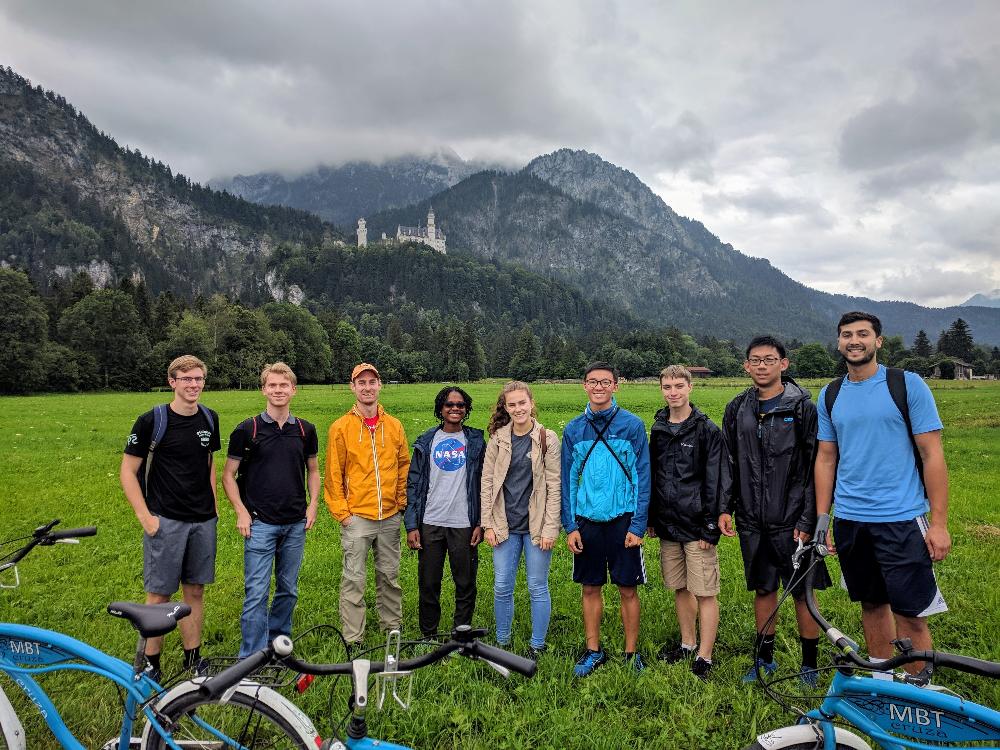 You must be in good academic and judicial standing. This program is sponsored by the A. James Clark School of Engineering but is open to all incoming freshmen, regardless of intended major.
 
Students may be 17 years old, but must travel with a copy of their birth certificate and a notarized letter from their parents/guardians. More details will be given when appropriate.
 
This program is open to students who have been admitted to the University of Maryland as freshmen for the 2020-2021 academic year.
Students do not have to commit to UMD to apply.
Students must create their Directory ID and Password to apply.
Once you have created your UID, come back to this brochure and click "Apply Now."
This will bring you to your MyEA portal page. All of the requirements for your application are listed here. Please note, some requirements can be completed electronically, and some need to be sent to us.
The deadline for applications is April 24th.
Students can also apply for an Education Abroad Scholarship, as part of their application, to help fund their experience. The scholarship application is due April 24th.
After you commit to the program, Education Abroad will enroll you in the following three (3) credit UMD course:
ENES269G/HONR248B: Grand Challenges for Engineering
The credit you earn during this program will count as resident credit.
This course fulfills General Education I-Series/Natural Sciences (non-lab)/Cultural Competence requirements. Prior to departure, students must attend a required orientation on the UMD campus. Some readings or other items may be shared with students prior to orientation.
Throughout the programs students will stay in simple, clean, and safe hotels and hostels. You will share a room with students of your same gender.
For the orientation, students will stay in a residence hall on the UMD campus.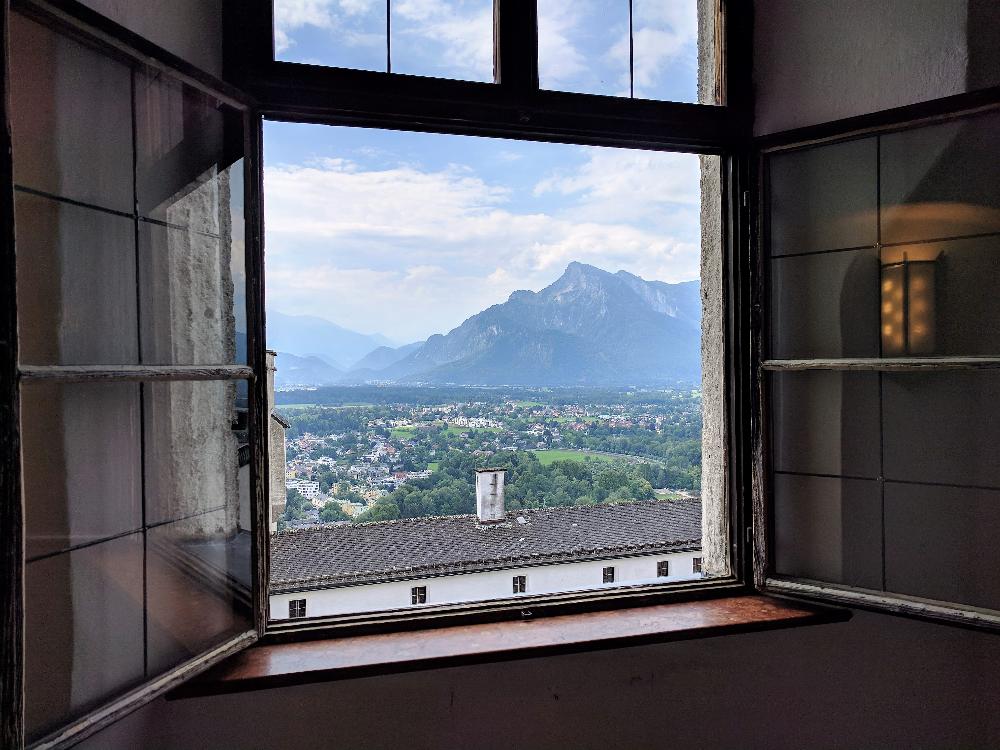 Costs listed are for summerterm 2020.
Application Fee
$50
Billable Costs
Billable costs are charged to your student account. They are due based on the Office of Student Financial Services and Cashiering's payment schedule. Be sure to check your statements when they are available.
Education Abroad Fee
$500
This fee is charged to your account when the application status changes from "Accepted" to "Committed." This fee includes Education Abroad services including registration, billing, advising, risk management, and pre-departure orientation.
International Health Insurance
$45
Tuition
$2,229
This fee is charged to your UMD account upon course registration. This fee includes: Tuition, in-country transportation, course related activities, group meals, and teaching services.
Housing Fee
$1,326
This fee represents the housing provided during the program.
TOTAL PROGRAM FEE
$4,100
Out-of-pocket Costs
Meals (estimate)
$200
Visa
$0
Passport
$145
Roundtrip Airfare (estimate)
$1,000
Course Materials
$0
Optional Activities/incidental expenses
$100
Optional trip cancelation/interruption Insurance (estimate)
$180
TOTAL ESTIMATED COST OF ATTENDANCE:
$5,725
Please refer to the following resources for more information on funding study abroad
PLEASE NOTE: All University of Maryland study abroad programs are financially self-supporting and, therefore, subject to cancelation due to low enrollment.
Dr. Andrew Becnel is a teaching faculty member in Aerospace Engineering, who studied abroad in Munich as a student. He completed his undergraduate degree at Louisiana State University in Baton Rouge and his Master's and PhD in Aerospace Engineering at the University of Maryland. Dr. Becnel teaches introduction to aerospace systems, space systems design, space navigation and guidance, and vibrations and aeroelasticity, and serves as mentor to several aerospace engineering design project teams. Dr. Becnel taught the TTO Grand Challenges course in Germany in summer 2018.
Brian Dillehay (dillehay@umd.edu) is the co-instructor for the course and serves as the Assistant Program Director in the Office of Global Engineering Leadership. He has been working and teaching courses in the A. James Clark School of Engineering for over three years. During his time, he has taught courses abroad in Australia, the Netherlands, and Spain. Brian joined the University of Maryland from AMIDEAST where he administered Fulbright students from the Middle East and North Africa. In addition, he has experience teaching and working abroad, primarily in Taiwan. He received his MA in International Training and Education from American University in 2016 and his BA in International Affairs from the University of Colorado, Boulder in 2006..
For course, itinerary or in-country information, please contact the Program Director. For general questions or assistance with applying, contact Malik Blue.
Come attend one of our information sessions during admitted students open house!
Term
Year
Application Deadline
Admission Notification
Program Start
Program End
Summerterm
2020
04/24/2020
04/29/2020
07/12/2020
07/28/2020
Application review will take place between the deadline ("last day to apply") and decision date shown above. Admissions notifications will be sent on or after the decision date.This program begins with a required orientation on the UMD campus on the start date shown above, followed by a group departure for the program site abroad.Travel dates and flight booking instructions will be provided to participants in May.