Applied Public Health Communication Research: Internship in Tanzania (SPHL)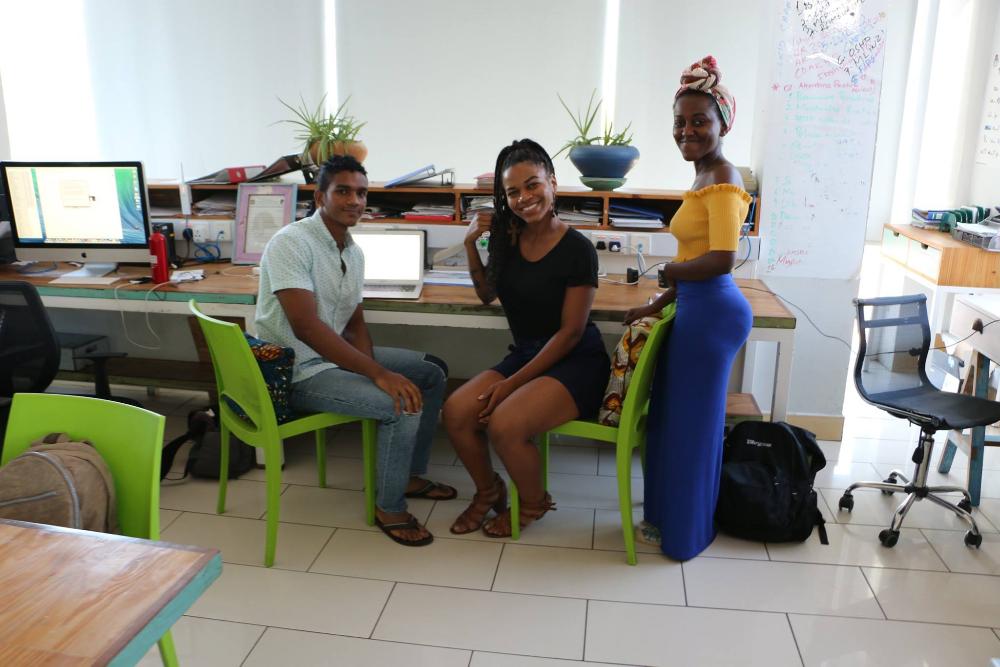 UMD interns working in the Ubongo offices 
UMD Behavioral and Community Health majors can apply learning in a global context by completing the capstone degree requirement in Dar Es Salaam, Tanzania, through an internship at Ubongo Learning. Ubongo is a non -profit social enterprise organization the focuses on educational entertainment for children. As an intern, you will work alongside Ubongo staff, local Tanzanians, to assist content development for their educational shows.
You will complete coursework for HLTH491: Community Health Internship (12 credits), which will guide reflection and learning from the hands-on learning experience.
Applied Public Health Communication Research: Internship in Tanzania (SPHL) is only open to Behavioral and Community Health majors who will have completed HLTH490 prior to the term abroad.
Applicants must meet the following eligibility requirements:
Behavioral & Community Health majors only
Currently in HLTH490 (or taken HLTH490 with a grade of C- or better)
Junior or senior standing
GPA requirement as listed above
Applicants should be open-minded and flexible.
Good academic and judicial standing and no registration blocks to participate in this program.
All applications must be submitted online and complete by the published application deadline in order to receive full consideration. Admission for the program is competitive. Meeting the minimum GPA requirement alone does not guarantee admission.
Students will be engaged in a full-time (40 hours per week) academic internship with Ubongo Learning. Students will conduct research, develop content and contribute to health communication and messaging campaigns.
As part of the experiential learning, you will also enroll in the Tanzania section of HLTH 491 Community Health Internship for 12 credits. Professor Tracy Kennedy teaches HLTH491 andcyou will meet with Professor Kennedy on campus before and after your time in Tanzania. You will also submit regular assignments and communicate with Professor Kennedy and other HLTH491 students online while you are in Tanzania.
 
You will live in apartment-style accommodations in the same building as the Ubongo studio, offering a convenient and safe arrangement for the duration of your stay. You will have access to a kitchen and limited wifi.
Lunch day meals will be provided for you and prepared with colleagues in the shared apartment. You will be responsible for covering the cost of other meals during the term.
Fall Budget
Costs listed are for fall 2019.
Application Fee
$0
Billable Costs
Billable costs are charged to your student account. They are due based on the Office of Student Financial Services and Cashiering's payment schedule. Be sure to check your statements when they are available.
Education Abroad Fee
$1,200
This fee is charged to your account when the application status is changed from "Accepted" to "Committed." This fee includes Education Abroad services including registration, billing, advising, risk management, and pre-departure orientation.
International Health Insurance
$209
Tuition
$4,124
This fee is charged to your UMD account upon course registration. This fee includes: Tuition, academic advising support, airport pickup
Housing Fee
$600
This fee represents the housing provided during the program. Students live in shared apartments (utilities, internet, and cleaning included).
TOTAL PROGRAM FEE
$6,133
Out-of-pocket Costs
Meals (estimate)
$1,200
Passport
$140
Visa
$250
Roundtrip Airfare (estimate)
$1,200
Course materials
$20
Optional international trip cancellation/interruption insurance
$350
Optional activities/incidental expenses (estimate)
$360
TOTAL ESTIMATED COST OF ATTENDANCE:
$9,653
You can use the cost of attendance comparison worksheet to view how study abroad programs compare to each other and the amount you pay on campus at UMD. As always, your EA advisor is available help you complete this worksheet and find affordable programs that fit your study abroad goals.
Please refer to the following resources for more information on funding study abroad:
PLEASE NOTE: All University of Maryland study abroad programs are financially self-supporting and, therefore, subject to cancellation due to low enrollment.
Tracy Kennedy is the course instructor for HLTH491 and oversees the internships, all coursework and assists Dr. Borzekowski in coordinating admissions for the program.
Dr. Dina Borzekowski is the main contact for our Ubongo partners and coordinates admissions for the program.
Brittany Lashley is an Advisor in EA and advises prospective and admitted students in the this program. In addition, she coordinates course registration, pre-departure orientation, and other logistical aspects of the program.
| Term | Year | Application Deadline | Admission Notification | Program Start | Program End |
| --- | --- | --- | --- | --- | --- |
| Spring | 2019 | 10/15/2018 | 06/01/2018 | 02/14/2019 | 05/11/2019 |