UMD-Summer: Bolivia: Global Health Lessons in Ecotourism and Community Health (EPIB/MIEH)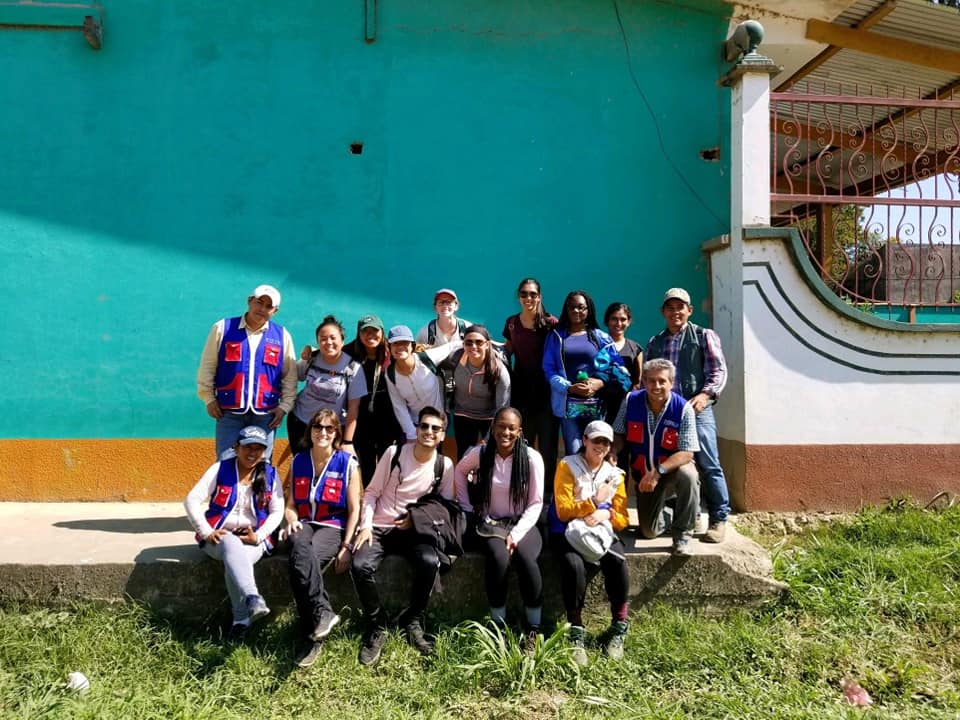 During this course, you will have an unparalleled opportunity to learn about the difficulties of promoting health in remote areas with a great biodiversity, with so many environmental threats, so little economic resources and, at the same time, such a fantastic indigenous local knowledge. At the end of the course, you will better understand ecotourism for its importance in conservation, and how it affects real people. In country, you will meet with indigenous community members and leading experts in ecohealth, protected areas management and agroecology as well as health professionals who provide care in remote areas of the Bolivian Amazon.
Activities include learning about medicinal plants, how indigenous communities maintain their health, as well as provision of basic healthcare, dental services, and parasite management of food animals; visiting a sustainable golf course; and learning about the work of one of Bolivia's most effective conservation organizations. Students will have an opportunity to participate in nature walks, hikes, and various recreational activities (swimming, canoeing, hiking) that allow you to experience this region in a really fun and healthy way.
Accommodations include 2 hotels, 2 eco-lodges, 1 night camping, and 1 home-stay, and transportation will be by plane, boat and vehicle. This immersive course will be an opportunity to go "off-grid" for a few days--internet and cell phone access will only be available in the hotels at the beginning and end of the trip. Students should be able to climb stairs, walk up and down an incline, and walk 2-3 hours.
Planned activities and content directly address global health learning objectives identified by the Association of Schools and Programs in Public Health. Students will get the unique opportunity to learn directly from local people (both indigenous community members and people that are involved in the area) about the impact of the planned mega-dams and other environmental justice issues that impact them.
You must be in good academic and judicial standing and you must not have any registration blocks to participate in this program. The minimum GPA for this program is listed above.
UMD undergraduate, UMD graduate students, non-UMD undergraduates and non-UMD graduate students are eligible to apply.
It is recommended that you have taken public health or global health coursework.
If you are interested in this program but do not meet the eligibility requirements, reach out to the Program Leader (listed in the Contacts tab) to discuss your interest in the program.
This program is open to all majors and will be of interest to a wide range of students (e.g., global health scholars, public health, future health professionals or veterinarians, biology, environmental science, anthropology, sociology, agriculture, nutrition and food science, public policy).
Students will complete online readings and short exercises before their departure to learn key concepts (e.g., Ecohealth vs OneHealth, key health issues in Bolivia, impact of ecotourism in community health in 3 other communities), and two pre-departure orientation video-conference meetings.
Curious students who want to better understand connections among human health, animal health and ecosystem health (Onehealth or Ecohealth) are encouraged to apply. Students who love nature or bird-watching will be enthralled.
After you commit to the program, Education Abroad will enroll you in one of the following three (3) credit UMD courses:
EPIB489A: Bolivia: Global Health Lessons in Ecotourism and Community Health
EPIB689A: Bolivia: Global Health Lessons in Ecotourism and Community Health
MIEH698A: Bolivia: Global Health Lessons in Ecotourism and Community Health
The credit you earn during this program will count as resident credit. The course has been approved to serve as an elective for several programs (e.g., Spanish minor, Sustainability minor, Global Health Certificate program).
Accommodations include 2 hotels, 2 eco-lodges, 1-night camping, and 1 home-stay:
Please refer to the following resources for funding study abroad:
Financial Aid
Scholarships
Financial Policies
*Costs are current for Summer 2020.

APPLICATION FEE
$50
This is a non-refundable fee to submit an application.
Education Abroad Fee
$500
This is a non-refundable fee charged to your account when the application status changes from "Accepted to "Committed." This includes services provided by Education Abroad such as registration, billing, advising, risk management, and pre-departure orientation.
International Health Insurance
$45
This coverage is required and complements students' regular U.S. primary health insurance coverage.
Housing Fee
$1,320
This fee represents the housing provided during the program.
Tuition
$3,070
These are the instructional costs which include tuition, in-country transportation, course related activities, group meals, and teaching services.
PROGRAM FEE / BILLABLE COSTS
$4,935
This fee is charged to your student account and is based on our program deadlines. Please direct any additional questions to the Office of Student Financial Services and Cashiering.
Meals (estimate)
$100
Passport
$145
Visa
$0
Roundtrip airfare (estimate)
$1,000
Course materials
$0
Inoculation
$220
Optional activities/incidental expenses
$100
Optional trip cancelation/interruption insurance
$180
ESTIMATED OUT OF POCKET EXPENSES
$1,745
*Non-UMD graduate students will need to pay a $75 application fee to the UMD Graduate School to participate in this program.

TOTAL ESTIMATED COST OF ATTENDANCE
$6,730
PLEASE NOTE: All University of Maryland study abroad programs are financially self-supporting and, therefore, subject to cancellation due to low enrollment.
Olivia Carter-Pokras, Program Leader is a Professor of Epidemiology with substantial expertise in health disparities, and translation of epidemiologic research into policy and practice. Dr. Carter-Pokras is a Fulbright Specialist, and former Peace Corps volunteer (Kenya) who has lived/studied/worked in 7 countries, traveled in 70 countries and is fluent in both Spanish and English. She is a second-generation Bolivian, who has lived, worked and traveled in Bolivia and created and led the course in Summer 2019.
Melissa Garcia is the TA for this course and is a MPH student in Epidemiology. She is a first-generation Nicaraguan-American and a native Spanish speaker. Ms. Garcia earned a BS in Animal Science/Pre-Veterinary Medicine from the University of Maryland-College Park Honors Program. She is interested in working in global health, specifically in Latin America.
For course, itinerary or in-country information, please contact the Program Leader. For general questions or assistance with applying, contact EA Short-term Programs.
As a part of this program, you will engage in the following activities:
The New York Times has listed this area as #3 out of the 52 destinations to visit in 2020!
Visit Madidi National Park and Pilón Lajas biosphere reserve and communal lands in the upper Amazon river basin, the most biologically diverse place on earth according to the Wildlife Conservation Society.
Learn of innovative ecotourism projects developed by indigenous communities whose ancient agricultural and hunting traditions were jeopardized by formation of national parks (e.g., San José de Uchupiamonas).
Contribute to knowledge dissemination of current environmental and public health issues (e.g., health impacts of mega dams, clearing of land for agricultural purposes, international demand for tropical timber).
| Term | Year | Application Deadline | Admission Notification | Program Start | Program End |
| --- | --- | --- | --- | --- | --- |
| Summerterm | 2020 | 03/01/2020 | 03/11/2020 | 07/31/2020 | 08/12/2020 |