UMD-Summer: Sweden/Denmark: Sustainability, Smart Cities' Infrastructure & Safety (ENCE)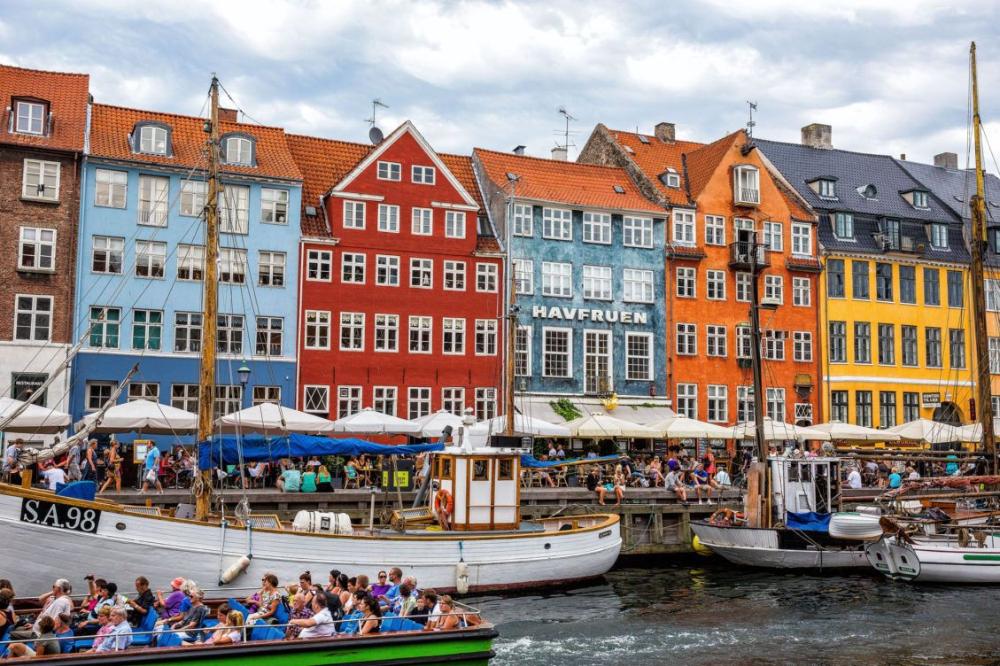 With the significant increase of people in large cities the implementation of concepts and principles of "Sustainable Infrastructure" and "Smart Sustainable Cities" are vital for the survival of urban settlements and the development of healthy living conditions, along with economic prosperity. Sweden is ranked the #1 country in Sustainability practices, while Copenhagen, the capital of Denmark is considered the #1 city in the world in Sustainability. Thus, the location of this program provides a unique opportunity to experience first hand implementable and successful solution in regards to sustainability towards the development of Green Infrastructure and "Smart Sustainable Cities."
An overview of what smart sustainable cities are and what are their major challenges will be covered. Then, the building blocks, such as "smart streets" and/or "smart buildings" will be discussed as a matter of pragmatic and feasible level of details. The course then will deal with the identification of a set of qualitative/quantitative indicators and methodologies for Life Cycle Analysis, LCA, and Environmental Impact Analysis. Thus, participants will have the opportunity to have hands-on experience with sustainability metrics tools used in the profession. The knowledge from the lectures and workshops will be complemented with technical and cultural site visits abroad so as to learn of the potential obstacles when dealing with diverse cultural and societal reality, and to assess the success of sustainable design projects.
*Need-based scholarships are available for this program by contacting the Office of Global Engineering Leadership. Education Abroad (EA) Scholarships are also available through your application.
You must be in good academic and judicial standing and you must not have any registration blocks to participate in this program. The minimum GPA for this program is listed above.
Open to UMD and Non-UMD freshmen, sophomores, juniors, seniors and graduate students. Undergraduate students must have 30+ credits by the summer in order to be eligible.
If you are interested in this program but do not meet the eligibility requirements, reach out to the Program Leader (listed in the Contacts tab) to discuss your interest in the program.
The program is open to all majors since Sustainability involves multidisciplinary skills and expertise. The program is particularly interesting to students from engineers, architecture, environmental science, business and management, information systems, and public policy.
After you commit to the program, Education Abroad will enroll you in the following three (3) credit UMD course:
ENCE489C: Special Problems in Civil Engineering: Sustainability and Smart Cities
ENCE489C is approved for the following:
Sustainability Studies Minors: Tech Elective
BIOE: Breadth Elective
BSIS: Approved Upper-Level Major Elective
ENCE: Technical Elective (In Major elective)
ENEE: General Technical Elective
ENFP: Technical Elective
ENME: Technical Elective
All Majors: Upper Elective (check with your Academic Advisor)
*CHBE and ENMA students need to request permission of the department. Please see your Academic Advisor.
The credit you earn during this program will count as resident credit.
Students will be lodging in the Lund University Guest House and have access to university amenities. The University Guest House is just a brief stroll from the Faculty of Engineering, the School of Economics and Management, and all the cutting-edge development companies at Ideon. Services on the site are very good with close access to food court, restaurants, café and the fitness center. Wifi and kitchens are also available.
Please refer to the following resources for funding study abroad:
Financial Aid
Scholarships
Financial Policies
*Costs are current for Summer 2020.

APPLICATION FEE
$50
This is a non-refundable fee to submit an application.
Education Abroad Fee
$500
This is a non-refundable fee charged to your account when the application status changes from "Accepted to "Committed." This includes services provided by Education Abroad such as registration, billing, advising, risk management, and pre-departure orientation.
International Health Insurance
$45
This coverage is required and complements students' regular U.S. primary health insurance coverage.
Housing Fee
$0
This fee represents the housing provided during the program.
Tuition
$3,375
These are the instructional costs which include tuition, in-country transportation, course related activities, group meals, and teaching services.
PROGRAM FEE / BILLABLE COSTS
$3,920
This fee is charged to your student account and is based on our program deadlines. Please direct any additional questions to the Office of Student Financial Services and Cashiering.
Meals (estimate)
$300
Passport
$145
Visa
$0
Roundtrip airfare (estimate)
$1,200
Course materials
$0
Optional activities/incidental expenses
$200
Optional trip cancelation/interruption insurance
$180
ESTIMATED OUT OF POCKET EXPENSES
$2,025
*Non-UMD graduate students will need to pay a $75 application fee to the UMD Graduate School to participate in this program.

TOTAL ESTIMATED COST OF ATTENDANCE
$5,995
PLEASE NOTE: All University of Maryland study abroad programs are financially self-supporting and, therefore, subject to cancellation due to low enrollment.
Professor Dimitrios Goulias, Faculty Program Leader, has already lead 10 successful study abroad programs related to Sustainability in Italy, Greece, Czech Republic. His expertise, research and teaching are directly linked to sustainability and infrastructure condition assessment and design, use of recycled and reclaimed materials and techniques. Prof. Goulias has a BS/MS degree from Italy, and MS and PhD degrees from the US. Over the years Professor Goulias has established strong interaction and cooperation with faculty from European Universities as well as professionals with similar interests.
For course, itinerary or in-country information, please contact the Program Leader. For general questions or assistance with applying, contact EA Short-term Programs.
As a part of this program, you will engage in the following activities:
Immerse in the Swedish and Danish culture by visiting important cultural sites and marvels of Scandinavian history, interacting with local students and faculty from the University of Lund and professionals, and sampling the finest Scandinavian food. 
Visit Technical Sustainability sites including carbon-neutral neighborhoods, climate-smart districts, green buildings, innovative sustainable waste to energy plants, and more. 
Visit historic touristic attractions and cultural marvels in Sweden and Denmark;
Explore important Scandinavian cities including Lund, and field trips in Malmo and Copenhagen.
| Term | Year | Application Deadline | Admission Notification | Program Start | Program End |
| --- | --- | --- | --- | --- | --- |
| Summerterm | 2020 | 03/01/2020 | 03/11/2020 | 05/20/2020 | 05/31/2020 |