UMD-Summer: Italy: Sustainability & Infrastructure Condition (ENCE)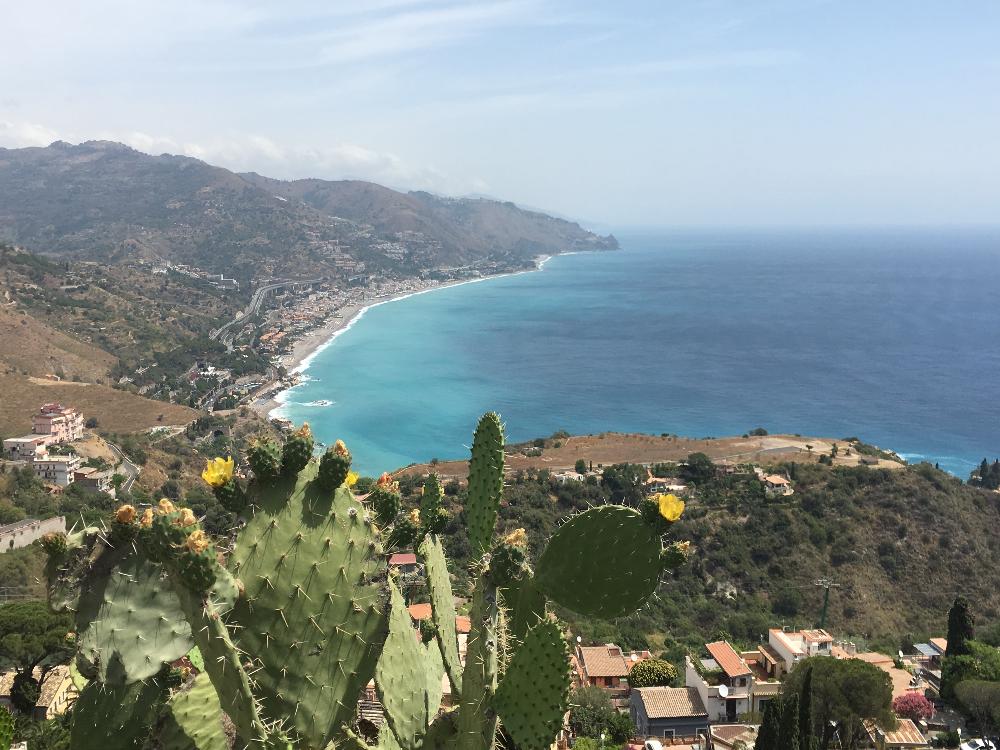 This study abroad course will first expose you to the framework, and techniques required to address the development of sustainable infrastructure (complex spatial systems encompassing mobility, environment, energy, and social well-being) with key faculty experts and speakers from the US and Italy. Furthermore, since the initial step of any sustainable design project involves an assessment of the existing infrastructure conditions, you will be exposed to the recent methods of condition assessment.
This course deals with the identification of a set of qualitative/quantitative indicators and methodologies for Life Cycle Analysis, LCA, and Environmental Impact Analysis. Thus, you will have the opportunity to have hands-on experience with sustainability metrics tools used in the profession. The knowledge from the lectures and workshops will be complemented with technical and cultural site visits abroad so as to learn of the potential obstacles when dealing with diverse cultural and societal reality, and to assess the success of sustainable design projects.
You will be then involved in the development of alternative solutions incorporating infrastructure condition assessment surveys, "sustainability" principles and analysis related to real case scenario in city conditions and you will develop these design projects working side by side with Italian students from the University of Catania.
You must be in good academic and judicial standing and you must not have any registration blocks to participate in this program. The minimum GPA for this program is listed above.
Open to UMD Undergraduate and Graduate, and Non-UMD Undergraduate and Graduate students.
If you are interested in this program but do not meet the eligibility requirements, reach out to the program director (listed in the Contacts tab) to discuss your interest in the program.
The program is open to all majors since Sustainability involves multidisciplinary skills and expertise. The program is particularly interesting to students from engineers, architecture, environmental science, business and management, information systems, and public policy.
After you commit to the program, Education Abroad will enroll you in the following three (3) credit UMD course:
ENCE489I Sustainability & Infrastructure Condition
The credit you earn during this program will count as resident credit.
As the program is technical in nature, participants will be exposed to the fundamentals as well as professional methods, techniques and tools for both assessing and implementing Sustainability in Infrastructure and the urban environment, infrastructure condition assessment methods, and safety. 
The course can serve as a tech elective for any major + approved tech elective for Sustainability Minor.
Hotel in Catania downtown area.
Costs listed are for summer 2019.
Application Fee
$50
Billable Costs
Billable costs are charged to your student account. They are due based on the Office of Student Financial Services and Cashiering's payment schedule. Be sure to check your statements when they are available.
Education Abroad Fee
$500
This fee is charged to your account when the application status changes from "Accepted" to "Committed." This fee includes Education Abroad services including registration, billing, advising, risk management, and pre-departure orientation.
International Health Insurance
$43
Tuition
$2,007
This fee is charged to your UMD account upon course registration. This fee includes: Tuition, in-country transportation, course related activities, group meals, and teaching services.
Housing Fee
$1,100
This fee represents the housing provided during the program.
TOTAL PROGRAM FEE
$3,650
Out-of-pocket Costs
Meals (estimate)
$250
Visa
$0
Passport
$145
Roundtrip Airfare (estimate)
$1,200
Course Materials
$0
Optional Activities/incidental expenses
$300
Optional trip cancelation/interruption Insurance (estimate)
$180
TOTAL ESTIMATED COST OF ATTENDANCE:
$5,775
NOTE: If you are a non-UMD graduate student, you will need to pay a $75 application fee to the UMD graduate school to participate in this program.
Please refer to the following resources for more information on funding study abroad
PLEASE NOTE: All University of Maryland study abroad programs are financially self-supporting and, therefore, subject to cancelation due to low enrollment.
Professor Dimitrios Goulias, Faculty Program Director, has already lead 5 successful study abroad programs related to Sustainability in Europe. His expertise, research and teaching are directly linked to sustainability and infrastructure condition assessment and design, use of recycled and reclaimed materials and techniques. Prof. Goulias has a BS/MS degree from Italy, and MS and PhD degrees from the US. Over the years Professor Goulias has established strong interaction and cooperation with faculty from European Universities as well as professionals with similar interests.
For course, itinerary or in-country information, please contact the Program Director. For general questions or assistance with applying, contact EA Short-term Programs.
As a part of this program, you will engage in the following activities:
Technical and cultural sites visits;
Urban walk tour;
Field visit at top touristic attractions including: Taormina, and Etna Volcano;
| Term | Year | Application Deadline | Admission Notification | Program Start | Program End |
| --- | --- | --- | --- | --- | --- |
| Summerterm | 2019 | 03/03/2019 | 03/11/2019 | 05/22/2019 | 06/02/2019 |