UMD-Summer: Mexico: Architecture and Preservation Social Action Program (HISP/ARCH)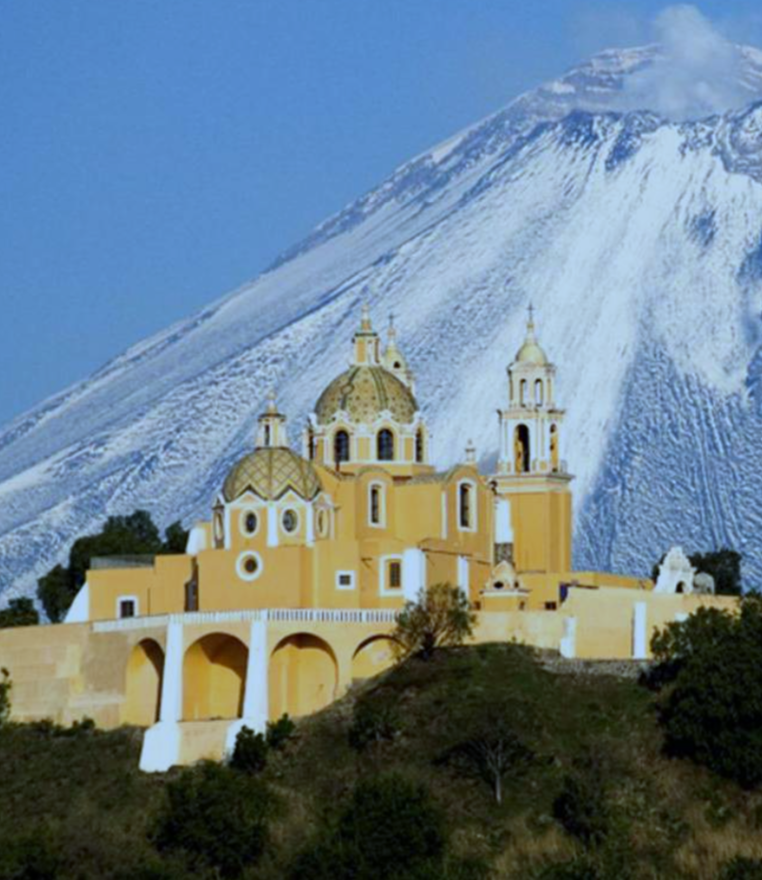 This study abroad course, which is open to advanced undergraduate and graduate students across the university, will take place in the city of Puebla, Mexico and in Tecuanipan, Mexico (farming community near Puebla) in collaboration with the University Iberoamericana Puebla (www.iberopuebla.mx) and Casita de Barro (www.casitadebarro.com).
The primary goals for this course are to:
• Facilitate a cross-cultural exchange with Mexican students enrolled in the architecture program at Ibero; students and faculty from UMD will work collaboratively with Ibero students and faculty on the development of an architecture and historic preservation project, based on community involvement and a hands-on approach.
• Engage students in aspects of the built environment that involve cultural heritage (tangible and intangible), architecture and its overlap with conservation, history and sustainability in the Puebla area.
• Provide an opportunity for all students to engage via a facilitated, participatory method with marginalized members of the local community on issues of equity and social justice.
• Give students hands-on opportunities to work with traditional building materials and methods and to learn from our local hosts about methods of permaculture within the context of Mexico and the Puebla region.
• Co-author a scholarly, final publication between UMD faculty, Ibero faculty, and all involved students.
Please note: This program qualifies for eligible Pell Grant recipients to apply for the Gilman International Scholarship.
You must be in good academic and judicial standing and you must not have any registration blocks to participate in this program. The minimum GPA for this program is listed above.
UMD Graduate and Undergraduates at the junior and senior level are eligible to apply.
You are required to interview with faculty and attend scheduled pre-departure sessions.
If you are interested in this program but do not meet the eligibility requirements, reach out to the program director (listed in the Contacts tab) to discuss your interest in the program.
This program is open to all majors.
Students interested in topics related to regional and vernacular architecture, social action and equity issues in architecture and historic preservation are encouraged to apply. 
 
After you commit to the program, Education Abroad will enroll you in one of the following three (3) or four (4) credit UMD courses:
ARCH 478: Special Topics in Architecture
ARCH 678: Special Topics in Architecture
HISP 619: Special Topics in Historic Preservation
The credit you earn during this program will count as resident credit.
The costs listed are for summer 2019.
Please Note: This program qualifies for eligible Pell Grant recipients to apply for the Gilman International Scholarship.
Application Fee
$50
Billable Costs
Billable costs are charged to your student account. They are due based on the Office of Student Financial Services and Cashiering's payment schedule. Be sure to check your statements when they are available.
Education Abroad Fee
$500
This fee is charged to your account when the application status changes from "Accepted" to "Committed." This fee includes Education Abroad services including registration, billing, advising, risk management, and pre-departure orientation.
International Health Insurance
$43
Tuition
$1,122
This fee is charged to your UMD account upon course registration. This fee includes: Tuition, in-country transportation, course related activities, group meals, and teaching services.
Housing Fee
$1000
This fee represents the housing provided during the program.
TOTAL PROGRAM FEE
$2,665
Out-of-pocket Costs
Meals (estimate)
$70
Visa
$0
Passport
$145
Roundtrip Airfare (estimate)
$600
Course Materials
$0
Optional Activities/incidental expenses
$150
Optional trip cancelation/interruption Insurance (estimate)
$180
TOTAL ESTIMATED COST OF ATTENDANCE:
$3,860
NOTE: If you are a non-UMD graduate student, you will need to pay a $75 application fee to the UMD graduate school to participate in this program.
Please refer to the following resources for more information on funding study abroad
PLEASE NOTE: All University of Maryland study abroad programs are financially self-supporting and, therefore, subject to cancelation due to low enrollment.
Juan L Burke, Faculty Program Director, teaches design studio, as well as history and theory of architecture at the University of Maryland's School of Architecture, Planning and Preservation. His research interests revolve around the history and theory of the architecture and urbanism produced during the period ranging from the sixteenth century to the present, with an emphasis on Latin America -particularly Mexico- and the connections between this region with Spain, Italy and North America. He holds a Master's of Architecture and a Ph.D. in architectural history and theory from McGill University.
Jeremy Wells: Prof. Wells is an Assistant Professor in the Historic Preservation program and a Fulbright scholar. Before joining the School of Architecture, Planning and Preservation at the University of Maryland, College Park, he was an assistant professor in the Historic Preservation Program at Roger Williams University (Bristol, Rhode Island) where he specialized in historic preservation/cultural heritage planning and policy and helped guide the development of their graduate program. His prior professional experience includes serving as the Principal Preservation Planner for the City of Denver, working as a Main Street (downtown revitalization) manager, and employment as an architectural materials conservator.
For course, itinerary or in-country information, please contact the Program Director. For general questions or assistance with applying, contact EA Short-term Programs.
As a part of completing this program, a student will be able to:
Work effectively in an interdisciplinary, cross-cultural team.
Demonstrate cultural competency through reflection, empathy, and building better facilitation skills.
Engage in a constructive dialog with a wide range of stakeholders in order to understand what is important to them.
Identify and attempt to collaboratively solve issues that affect members of a disadvantaged community through facilitation and participatory research.
Be fluent in the urban, architectural history of central Mexico, be familiarized with cultural aspects of central Mexico, a millennial culture that is rich in traditions and material culture.
Learn traditional construction building techniques that are an inherent part of a local community's culture in Mexico.
Develop skills in identifying and understanding regional and vernacular architectural expressions via a hands-on experience.
| Term | Year | Application Deadline | Admission Notification | Program Start | Program End |
| --- | --- | --- | --- | --- | --- |
| Summerterm | 2019 | 03/03/2019 | 03/11/2019 | 05/26/2019 | 06/16/2019 |