UMD-Summer: Ireland: Science Writing, Storytelling and Sustainability (ENGL)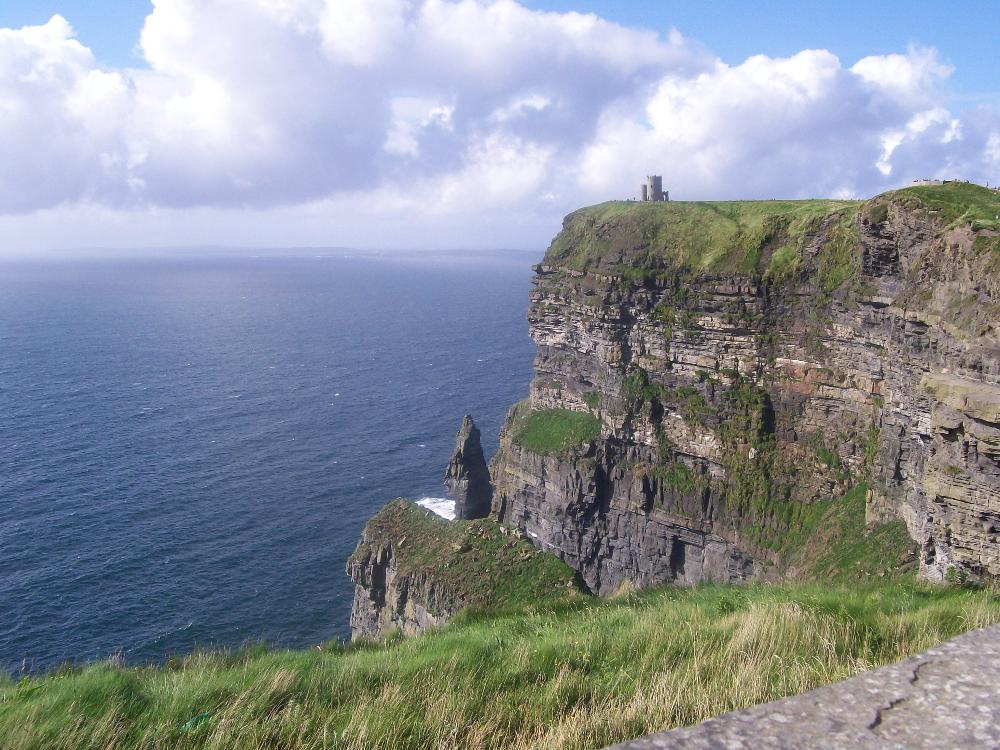 Do you enjoy writing? Do you want to expand your writing skills to reach broader audiences on issues of scientific and environmental significance? Using storytelling techniques and topics that relate to sustainability, you will broaden your writing skills as the class travels from east to west across Ireland. Meeting with scientists, activists, writers, journalists and others, you will use Ireland as your living laboratory to gather information to write about scientific issues of local and global importance.
While in Ireland, we will also study the Irish affinity for storytelling and adapt it to our own work. We will use fiction and creative non-fiction texts to enhance our cultural understanding and interpretation of Ireland. We will base ourselves in three places to undertake our studies. In Dublin, we will investigate coastal issues/marine science in the UNESCO designated Biosphere of Dublin Bay. In County Tipperary we will live and work alongside members of a sustainable community/eco-village. While there, we will study the possibilities and limitations of sustainable living, investigating topics such as food production, housing construction and renewable energy. In County Clare, we will explore the influence of old traditions on the landscape and community as we learn about the intersection of agriculture and the environment in the unique landscape of the Burren. We will also visit the Cliffs of Moher, the Aran islands and the Burren National Park.
Students will keep a journal for daily reflective writing and as source material for their work. Major assignments include a blog post, a scientific article/text and a science/personal essay. This course satisfies both the University's Fundamental Studies requirement in professional writing and a course requirement for the sustainability minor.
Please note: This program qualifies for eligible Pell Grant recipients to apply for the Gilman International Scholarship (due date 3/5/19). 
You must be in good academic and judicial standing and you must not have any registration blocks to participate in this program. The minimum GPA for this program is listed above.
UMD and non-UMD juniors and seniors are eligible.
This course requires English 101 and one year of basic lab sciences or strong interest in and willingness to write about science.
If you are interested in this program but do not meet the eligibility requirements, reach out to the program director (listed in the Contacts tab) to discuss your interest in the program.
This programs is open to all majors.  Students in the life sciences, journalism, English and any other relevant majors are encouraged to apply.
After you commit to the program, Education Abroad will enroll you in the following three (3) credit UMD course:
English 390: Science Writing
The credit you earn during this program will count as resident credit.
This course is approved to fulfill the Gen Ed requirement for Professional Writing and the sustainability minor.
This course will be useful for any student interested in learning how make scientific information interesting, digestible and engaging to a variety of public audiences using both written and visual texts.
There will be some online work in May and approximately three to five in-class sessions between May 23 and May 29, before leaving for Ireland. During these meetings we will review the readings and get oriented for the trip.
University dorms, Dublin 
Djangos Hostel, Cloughjordan 
Hostel, County Clare
All three sites are shared rooms, some two to a room, some four or six. Internet and laundry available at all three. All three are within a easy train or bus ride of program activities and we will be traveling together mostly to the program sites.
Costs listed are for summer 2019.
Please note: This program qualifies for eligible Pell Grant recipients to apply for the Gilman International Scholarship (due date 3/5/19). 
Application Fee
$50
Billable Costs
Billable costs are charged to your student account. They are due based on the Office of Student Financial Services and Cashiering's payment schedule. Be sure to check your statements when they are available.
Education Abroad Fee
$500
This fee is charged to your account when the application status changes from "Accepted" to "Committed." This fee includes Education Abroad services including registration, billing, advising, risk management, and pre-departure orientation.
International Health Insurance
$43
Tuition
$1,591
This fee is charged to your UMD account upon course registration. This fee includes: Tuition, in-country transportation, course related activities, group meals, and teaching services.
Housing Fee
$1,411
This fee represents the housing provided during the program.
TOTAL PROGRAM FEE
$3,545
Out-of-pocket Costs
Meals (estimate)
$500
Visa
$0
Passport
$145
Roundtrip Airfare (estimate)
$1,200
Course Materials
$40
Optional Activities/incidental expenses
$300
Optional trip cancelation/interruption Insurance (estimate)
$180
TOTAL ESTIMATED COST OF ATTENDANCE:
$5,960
NOTE: If you are a non-UMD graduate student, you will need to pay a $75 application fee to the UMD graduate school to participate in this program.
Please refer to the following resources for more information on funding study abroad
PLEASE NOTE: All University of Maryland study abroad programs are financially self-supporting and, therefore, subject to cancelation due to low enrollment.
Diana Friedman, Faculty Program Director, teaches science writing in the English department. Before joining the faculty at Maryland, she worked as a writer, editor and analyst for the Sustainable Agriculture and Research Education Program for many years. Before that, she worked for environmental and agricultural and non-profit organizations and also freelanced for a variety of publications. Her published work runs the gamut from academic research papers to feature stories to essays and fiction. She loves both science and storytelling, particularly the intersection of the two. She is delighted to share this passion with a new generation of students eager to learn how to use storytelling techniques to translate scientific information of all kinds, in order to reach broader audiences and to engage the public about the wonder and significance of science.
For course, itinerary or in-country information, please contact the Program Director. For general questions or assistance with applying, contact EA Short-term Programs.
As a part of this program, you will engage in the following activities:
Interact directly with scientists and citizen science groups to learn about critical issues of sustainability in Ireland, while exploring how Ireland differs from the United States in its environmental philosophies and social norms.
Embed in an eco-village and experience sustainable/low-carbon living close-up
Gain an understanding of Irish culture through interacting with Irish individuals via interviews, research and planned social activities
Visit famous sites such as the Cliffs of Moher, the Burren, the Joyce Tower and the Forty-Foot, and New Grange, among others
Engage in evening activities such as attending the theater or traditional music sessions
| Term | Year | Application Deadline | Admission Notification | Program Start | Program End |
| --- | --- | --- | --- | --- | --- |
| Summerterm | 2019 | 03/17/2019 | 03/11/2019 | 05/31/2019 | 06/21/2019 |