Study Abroad in ENGLAND with IFSA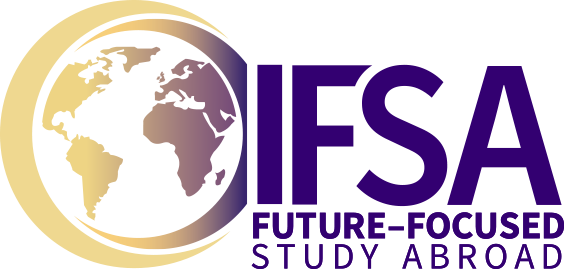 University of Oxford

     
About the Program
Dive into your discipline with Oxford's tutorial system! You will be a Visiting Student at a specific college, and will focus your studies on your major and minor subjects. Most tutorials will be one-on-one or small group meetings between students and tutors, though some science subjects have lectures as well.
     Explore the Nine colleges within the University of Oxford system:
 
About Oxford
Oxford is a bustling, modern city anchored by an air of academic tradition, with a diverse population and an urban edge. Oxford offers incredible architecture, from medieval to modern, cultural events, museums, concert halls, river sports in addition to pubs, restaurants and nightlife. 
Program Benefits
Study at one of the world's most prestigious universities.

Oxford is a member of the prestigious Russell Group of major research universities in the United Kingdom (similar to the Ivy League)

Classic tutorial-based courses allow you to delve deeply into your subject area

The one-on-one teaching format means that your syllabus is flexible based on your interests
Tutorial System
The hallmark of the University of Oxford academics is the tutorial system. The tutorial is typically a one-hour meeting between one or two students and the tutor. Tutorials usually meet once a week or every other week, and at the center of the tutorial is an essay on a topic the tutor previously assigned. The tutor will lead a discussion about the essay topic in an effort to provide new insights. At the end of the tutorial, the tutor will assign a new topic and may offer recommended reading. Tutorials are individually arranged, taking into account the subject to be studied and the tutor's area of expertise. They are similar to independent study courses, but Oxford students bear even more responsibility for conducting independent research and maintaining good academic progress. The University of Oxford organizes weekly lectures on myriad academic subjects, and all students at the University, regardless of college, are welcome to attend. Lectures are not usually mandatory except for some science subjects, but tutors often recommend them as good supplements to tutorials and research.
IFSA scholarships are primarily need-based and factor in any additional cost your study abroad program might have over home school tuition. The awards are $500 for summer programs, $1,500 for semester programs and $2,500 for full year programs. These scholarships may apply to any IFSA program, with the exception of our custom programs.
To apply to this program, you must complete two main steps:
Submit a UMD approval application - start by clicking "apply now" at the top of this page. This application allows UMD Education Abroad to approve your study abroad program selection so you may earn credit in a program outside of UMD.
This application will require you to meet with your EA advisor, who will communicate important details related to participating in this program. If you do not complete this application by the stated deadline, you may not receive credit for your study abroad program and will lose your student status for the time you are not studying at UMD.
Apply directly to the program provider. After receiving UMD approval, you should submit the program application directly to the program sponsor by their deadline. Your program sponsor will determine your official acceptance to a program. You must adhere to the provider's timeline, eligibility standards, and application requirements.
After being accepted to your program, your EA advisor will guide you through the course pre-approval process where you will determine which credits you will fulfill abroad.
Program Overview
(add program overview here)
Academics
Visit the Academics & Study Abroad page which outlines key considerations for your academic planning as you navigate different phases of study abroad:
Browse UMD course evaluations in the Study Abroad Course Database:
 

There may be other course offerings on this program that are not currently listed in the Study Abroad Course Database (SACD).  If you are interested in taking a course not listed in the SACD, please submit a transfer credit evaluation request.
Costs
Costs for Other Approved Programs are outlined on the Costs of Study Abroad page.
 

---
Academics
Students in the St Anne's Pre-Medical Programme will receive US credits through Butler University for their courses. Students will receive approximately 18 credits for the Fall Term and 24 credits for the spring term. Students are unable to take lab classes in the Fall but may be able to take lab classes in the Spring. The breakdown of the semesters are as follows:
Fall

September Intensive Courses: 6 credits
Biological Chemistry and Human Physiology (both required)
Michaelmas Term: 12 credits
Course options:
Genetics and Molecular Biology
Introduction to Adaptive Immunity
Human Behavior
Human Physiology
History of Science
Cell Biology
Neurophysiology
Spring
| | |
| --- | --- |
| Hilary Term: 12 credits | tbd |
| Trinity Term: 12 credits | tbd |
**Credit amounts are estimated and will be finalized in Spring of 2019**
Eligibility
In order to apply for this program, you must meet the following criteria:
Have a 3.9 GPA as a UMD student

Have successfully completed the course pre requisites:

CHEM271 (can be credits from AP course)

CHEM272

BSCI330
Scholarships
NEW! IFSA STATE SCHOOL GRANT
Beginning with Fall 2018 applicants, all state school students (regardless in-state and out-of-state status) will automatically receive a $2,000 grant for any IFSA semester program. The grant will be applied to the overall tuition/housing costs during billing. There is no application process; state school (including community college) students automatically receive the discount.
| Term | Year | Application Deadline | Admission Notification | Program Start | Program End |
| --- | --- | --- | --- | --- | --- |
| Year (Fall-Spring) | 2020 | 03/15/2020 | 05/15/2020 | | |
| Fall | 2020 | 03/15/2020 | 05/15/2020 | | |