BMGT Exchange: Lund University (Sweden)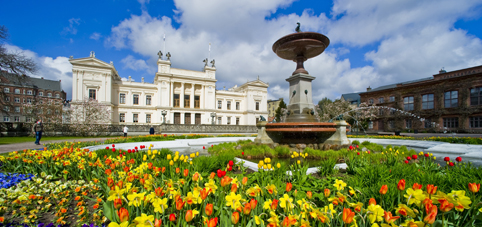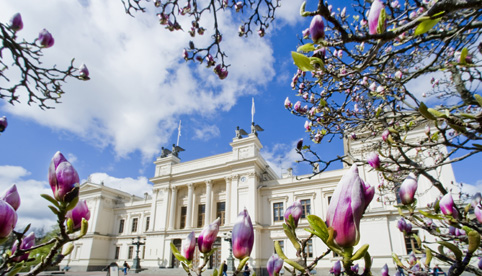 All students accepted to an Exchange program are automatically considered for an award of $1,000! See Cost tab for more information.
 
Lund is a world-class university with a global reputation. Lund is the perfect exchange location for students interested in technoloyg and innovation.
Host Institution
Lund University was founded in 1666 but traces its roots to 1436 when it was recognized as a studium generale, an institution of international excellence. Steeped in centuries of tradition, Lund University has always been at the forefront of innovation with its modern and dynamic approach. Innovation and creativity remain the bedrock of Lund University, where learning is about critical thinking and pushing boundaries to reveal new thoughts and ideas.  Lund University has 33,000 students and 6,800 staff from all over the world.  The University is based mainly in Lund, Malmö, and Helsingborg, Sweden.
The University of Maryland and Lund University are both part of Universitas 21 (U21).  Exchange students from U21 universities are given priority for student housing given that they submit their housing application on time.
Host City
Lund is one of the oldest cities in Sweden but with the healthiest and youngest population in the country. There are 130 nationalities in Lund, making it a truly international city in which to study. In the city you can find a blend of old and new, tradition and innovation. Lund is a city in which the university has an enormous presence, a true student city where you can choose to study at one of the many cafés, green parks, or student buildings. In addition there is a comprehensive public transport system including buses and trains to transport you in and around Lund, Sweden and nearby Copenhagen in Denmark.
Lund is located in the heart of Sweden's high-tech region. Several global corporations such as Sony, Microsoft, and Ericsson have footprints there. Beyond telecommunications, Lund also attracts industries such as medical technology, pharmaceuticals, and biotechnology.


Lund University and the University of Maryland are both members in Universitas 21 (U21). U21 is the leading global network of research-intensive universities; working together to foster global citizenship and institutional innovation through research inspired teaching and learning, student mobility, connecting our students and staff, and wider advocacy for internationalization. 
Learn more about Universitas 21 and its programs and mission on the U21 website: http://universitas21.com/ 
---
Exchange programs are highly competitive and space in each program is limited. You must meet the following eligibility requirements in order to apply to this program:
3.0 GPA
Completion of 2 semesters at UMD
Exchange programs are a good fit for students looking for immersion, personal growth, and the opportunity to strengthen qualities such as independence and adaptability.
Student Visa Information
A student visa is required for participation on this exchange. For more information, please visit our study abroad visa guide to view instructions for the country you will be visiting. Please note that visa information is subject to change and you are responsible for checking the embassy website for updates.
---
Click "Apply Now" at the top of this page. You will log in with your UMD directory ID and password.
Submit all application materials by the deadline listed below. This includes meeting with your EA advisor (listed at the top of this page), and may include requesting a faculty letter of recommendation, and submitting an official transcript. If a letter of recommendation and/or official transcript are required, it will be listed in MyEA once you start an application for this program. 
After the application deadline, we will review all completed applications and nominate students for available spots in each exchange program.
If you are nominated to participate in this exchange, you will work with your EA advisor (listed above) to apply directly to the host university, who will formally admit you to the exchange program. Nominated students must complete the host university application in accordance with the host university's stated deadlines and instructions.
Nominated students will then work with their EA advisor (listed above) and our partner universities to coordinate all aspects of the stay at the host university such as course registration, visas and arrival.
---
Academic Planning
Visit the Academics & Study Abroad page which outlines key considerations for your academic planning as you navigate different phases of study abroad:
Coursework
In general, you can study the courses of your interest at Lund University as an exchange student. In addition to the range of courses taught in various departments, most exchange students also have access to the following:
Special Area Studies ("SAS") – specially designed courses available for exchange students which give an insight into Scandinavian and European cultural interest areas.
Introductory Swedish language courses ("SUSA") – specially designed courses for exchange students to give an introduction to Swedish language.
Continued Swedish language courses ("SVE")
There may be other course offerings on this program that are not currently listed in the Study Abroad Course Database (SACD).  If you are interested in taking a course not listed in the SACD, please submit a transfer credit evaluation request.
 
Credit
All credit you earn on this program will count as transfer credit  towards your UMD degree.  Most courses at Lund University will be converted as follows:
| | |
| --- | --- |
| Lund University Credit | UMD Credit |
| 0.5 ECTS Credit | 1 UMD Credit |
| 7.5 ECTS Credits | 3 UMD Credits |
The chart above was last approved by the UMD Transfer Credit Committee on June 11.
Grading
Undergraduates must receive a C- equivalent or better in order to be eligible for the transfer of credit.
 
| | |
| --- | --- |
| Lund University Grade | UMD Grade |
| G, 3, C | C - |
---
LU Accommodation is part of Student Services at Lund University and offers housing for international students. LU Accommodation manages a limited number of rooms and flats in Lund, Helsingborg and Malmö. LU Accommodation is mainly a service for international exchange and degree-seeking students. For more information about accommodations and pricing, see the Lund University website: http://www.lunduniversity.lu.se/student-life/housing
Students should apply Lund housing as soon as possible. The deadline to apply for spring housing is October 3. Students can apply for housing before begin admitted, and this is highly recommended.
---
All students accepted to an Exchange program are considered for an automatic award of $1,000!
To be considered for this scholarship, you must:
Be a current degree seeking undergraduate UMD student (graduate students are not eligible for this award)
Not currently receive full tuition scholarship/benefits (i.e. Banneker Key, tuition remission, TAES, etc.)
If you have a completed FAFSA on file and wish to be considered for need based aid in addition to the automatic award, complete the EA fund form by the deadline. 
UMD students participating in an Exchange have the benefit of paying UMD tuition rates to attend an institution abroad. For specific information on the cost of attending this Exchange, please see the UMD Exchange Cost Sheet
Tuition and fees for exchange programs are charged directly to your UMD account, which means you can apply UMD scholarships, state and federal financial aid, and alternative loans towards the cost of an exchange. Housing costs are paid directly to the host institution or on-site housing agency.
You can use the cost of attendance comparison worksheet to view how study abroad programs compare to each other and the amount you pay on campus at UMD. As always, your EA advisor (listed above) is available help you complete this worksheet and find affordable programs that fit your study abroad goals.
Please refer to the following resources for more information on funding study abroad:
---
| Term | Year | Application Deadline | Admission Notification | Program Start | Program End |
| --- | --- | --- | --- | --- | --- |
| Fall | 2023 | 03/01/2023 | 03/13/2023 | 08/15/2023 | 01/14/2024 |
| Spring | 2024 | 09/25/2023 | 09/29/2023 | | |