UMD-Winter: England and Belgium: Brexit: The Financial Effects on the EU and Beyond (BMGT)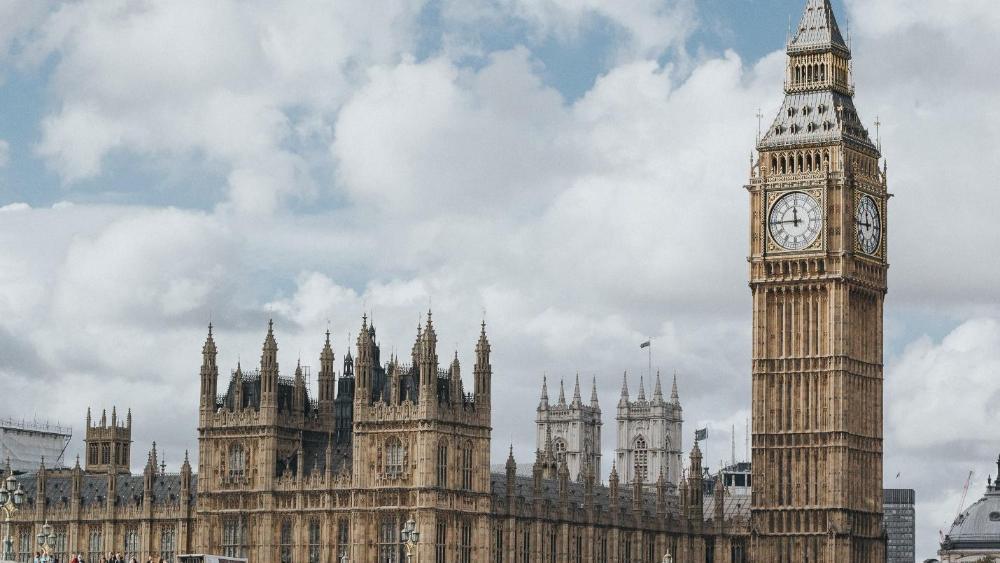 Brexit is short for "British exit" and refers to the United Kingdom's decision to leave the European Union.  The UK joined the EU in 1973.  In June 2016 the UK voted to leave the EU (Brexit), but the exit didn't happen right away.  The exit was supposed to take place by March 2019, but the departure date has been extended twice and negotiations have been taking place between the UK and the EU since then.  The key Brexit issues will be discussed and experienced first hand by students attending the Smith School study abroad in London and Brussels in January 2020.  These two key locations will be visited to learn about the effects of Brexit on those living in Great Britain themselves, the issues related to close allies of Great Britain, and the viewpoints, issues, and effects between Great Britain and the EU, with its headquarters in Brussels.  Those issues explored will be trade, finance, economics, and business relationships between the countries.  Students will visit financial institutions in all three areas and hear from financial and business leaders in the three countries about general economic and financial issues and specifically about Brexit's effects on business and finance.
You must be in good academic and judicial standing and you must not have any registration blocks to participate in this program. The minimum GPA for this program is listed above.
The course is open to UMD freshmen through seniors and all majors are welcome to apply.
If you are interested in this program but do not meet the eligibility requirements, reach out to the program director (listed in the Contacts tab) to discuss your interest in the program.
 
After you commit to the program, Education Abroad will enroll you in one of the following three (3) credit UMD courses:
BMGT448W: Brexit: The Financial Effects on the EU and Beyond
This course will satisfy a Finance major requirement. The credit you earn during this program will count as resident credit.
You will be required to participate in both pre-departure and post-experience sessions as part of the Smith School Common Core for undergraduate faculty-led, short-term programs. Pre-departure sessions will focus on global mindset, country specific business curriculum, and logistics/health and safety. Post-experience sessions will include a subject specific debrief in addition to career application. The Smith School Common Core culminates in the Global Showcase, where students will be able to demonstrate their cultural curiosity and global business acumen through individual or group poster presentations. Dates for all sessions will be detailed on the course syllabus. 
*Undergraduate Common Core
November 6, 2019
6 p.m. - 8:30 p.m.
2333 Van Munching Hall
*Global Showcase
February 13, 2020
10 a.m. - 4 p.m.
First Floor Atrium, Van Munching Hall
*All students will be required to participate in the Undergraduate Common Core and the Global Showcase.
You will stay in shared accommodations in a hotel. 
Costs are current for winter 2020. 
Application Fee
$50
Billable Costs
Billable costs are charged to your student account. They are due based on the Office of Student Financial Services and Cashiering payment schedule. Be sure to check your statements when they are available.
Education Abroad Fee
$500
This fee is charged to your account when the application status changes from "Accepted" to "Committed." This fee includes Education Abroad services including registration, billing, advising, risk management, and pre-departure orientation.
International Health Insurance
$24
Tuition
$2,000
This fee is charged to your UMD account upon course registration. This fee includes: Tuition, in-country transportation, course related activities, group meals, and teaching services.
Housing Fee
$500
This fee represents the housing provided during the program.
TOTAL PROGRAM FEE
$3,024
Out-of-pocket Costs
Meals (estimate)
$500
Visa
$0
Passport
$145
Roundtrip and Mid-Program Airfare (estimate); NOTE: students are responsible for flight from U.K. to Belgium
$1,300
Course Materials
$0
Optional Activities/incidental expenses
$200
Optional trip cancelation/interruption Insurance (estimate)
$0
TOTAL ESTIMATED COST OF ATTENDANCE:
$5,219
Please refer to the following resources for more information on funding study abroad
PLEASE NOTE: All University of Maryland study abroad programs are financially self-supporting and, therefore, subject to cancellation due to low enrollment.
Specific program excursions are still being planned. Below are possible visits:
The British Museum
London Tower
St. Paul's Cathedral
Dublin Castle
Company visits focused on Brexit and the effects on finance
Term
Year
Application Deadline
Admission Notification
Program Start
Program End
Winterterm
2020
10/01/2020
10/11/2020
01/05/2020
01/15/2020
In addition to the program dates above, all students will be required to participate in the Undergraduate Common Core (November) and the Global Showcase (February).