UMD-Summer: Ghana: Communication, Leadership and Teamwork in Agriculture (INAG)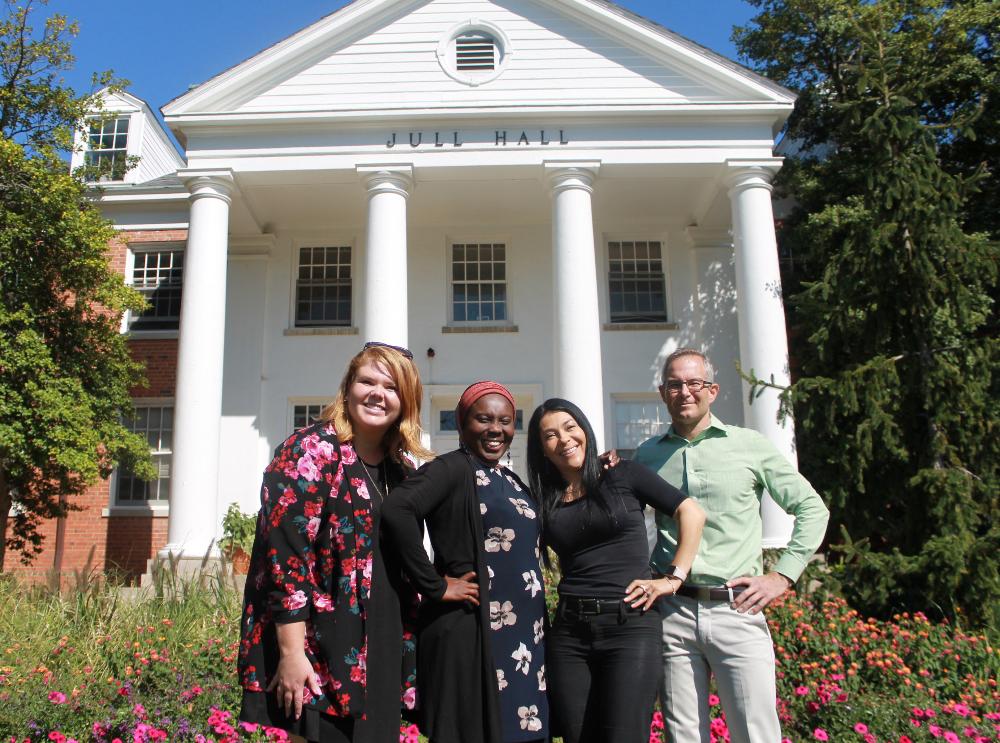 This course introduces fundamental concepts related to communication, leadership and teamwork in organizations, and in cross-cultural settings. Topics include leadership practices and skills; relationships between leadership, authority, power, and ethics; team decision-making and management; and organizational culture and change. Students will develop effective leadership skills necessary for leading agricultural and other types of organizations.
You must be in good academic and judicial standing and you must not have any registration blocks to participate in this program. The minimum GPA for this program is listed above.
UMD and non-UMD freshmen, sophomores, juniors, seniors and graduate students are eligible to apply. 
If you are interested in this program but do not meet the eligibility requirements, reach out to the Program Leader (listed in the Contacts tab) to discuss your interest in the program.
After you commit to the program, Education Abroad will enroll you in both of the following three (3) credit UMD courses for a total of six (6) credits:
INAG110: Oral Communication
INAG132: Leadership and Teamwork in Agriculture 
The credit you earn during this program will count as resident credit. INAG110 is approved for the Oral Communication requirements of the General Education program.
Students will stay at the University of Ghana Guest Center.
Please refer to the following resources for funding study abroad:
Financial Aid
Scholarships
Financial Policies
Costs are current for Summer 2020.
*Please note this program qualifies for eligible Pell Grant recipients to apply for the Gilman International Scholarship. The application deadline is March 3, 2020, 11:59 pm PT.

APPLICATION FEE
$50
This is a non-refundable fee to submit an application.
Education Abroad Fee
$500
This is a non-refundable fee charged to your account when the application status changes from "Accepted to "Committed." This includes services provided by Education Abroad such as registration, billing, advising, risk management, and pre-departure orientation.
International Health Insurance
$45
This coverage is required and complements students' regular U.S. primary health insurance coverage.
Housing Fee
$609
This fee represents the housing provided during the program.
Tuition
$2,745
These are the instructional costs which include tuition, in-country transportation, course related activities, group meals, and teaching services.
PROGRAM FEE / BILLABLE COSTS
$3,899
This fee is charged to your student account and is based on our program deadlines. Please direct any additional questions to the Office of Student Financial Services and Cashiering.
Meals (estimate)
$100
Passport
$145
Visa
$190
Roundtrip airfare (estimate)
$1,600
Course materials
$45
Optional activities/incidental expenses
$150
Optional trip cancelation/interruption insurance
$180
ESTIMATED OUT OF POCKET EXPENSES
$2,410
*Non-UMD graduate students will need to pay a $75 application fee to the UMD Graduate School to participate in this program.

TOTAL ESTIMATED COST OF ATTENDANCE
$6,359
PLEASE NOTE: All University of Maryland study abroad programs are financially self-supporting and, therefore, subject to cancellation due to low enrollment.
Chelsea G. Mays-Williams is the Program Leader and is a native Washingtonian. She earned her bachelor's degree in Theatre Arts at Bowie State University. Where she focused on directing female centered dramas and dramaturgy. While passionate about theatre the need to conduct research on prevalent and current issues led Chelsea to take a sabbatical from the stage and on to her second degree. Chelsea grew fond of theory, womanism, communication, and urban policy during her tenure at Bowie State University where she became a teaching assistant. She continued teaching media ethics, organizational communication and public speaking after graduating. She enjoys teaching public speaking and laying the foundation for future scholars to flourish in the world. Chelsea has worked with several institutions of higher learning in Maryland prior to joining the IAA department.
Temitope (Tope) Fajingbesi is a U.S. Certified Public Accountant (CPA) and a Nigerian Chartered Accountant. She is also an Africa-focused social entrepreneur and a published author. Prior to joining the IAA, Tope served several Washington D.C. organizations as an outsourced financial consultant after leaving her full-time position at the American Federation of Teachers as an Assistant Director of Financial Services in 2015. Tope is passionate about serving her communities in Nigeria and the United States. She co-founded United for Kids Foundation, an international organization committed to creating a better world for children from low-income families through the education, healthcare and social welfare initiatives in 2002. She also hosted Impact Africa, a radio program that inspired listeners to participate actively in African development through entrepreneurship from 2013 to 2015. Tope frequently speaks to global audiences with a mission to inspire. She was the keynote speaker at Grand Rapids City High School's 2017 graduation ceremony, and has taught financial management courses to female entrepreneurs in Maryland and Washington D.C. through the Latino Economic Development Council since 2012.
For course, itinerary or in-country information, please contact the Program Leader(s). For general questions or assistance with applying, contact EA Short-term Programs
Activities will include tours of historic sites in Accra, Cape Coast and the Eastern Region. This will include the:
Kwame Nkrumah Mausoleum
Cape Coast Castle
Elmina Castle
Koforidua Polytechnic
Visits to Farms and Other Companies
The Popular Makola Market
Other tourist attractions
| Term | Year | Application Deadline | Admission Notification | Program Start | Program End |
| --- | --- | --- | --- | --- | --- |
| Summerterm | 2020 | 03/01/2020 | 03/11/2020 | 05/25/2020 | 06/15/2020 |