UMD-Summer: Mexico: STEAM Education for Sustainability (TLPL)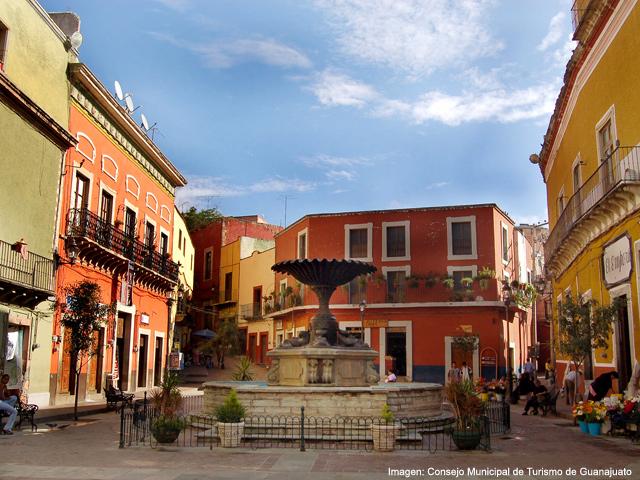 This course offers students with a variety of backgrounds opportunities to explore and improve their understanding of the significant role that Science, Technology, Engineering, Arts, and Mathematics (STEAM) play in Mexican culture, language, and local environments. Students will learn about the Mexican educational system, non-profits, and other social agencies through their immersion in service-learning projects.
You must be in good academic and judicial standing and you must not have any registration blocks to participate in this program. The minimum GPA for this program is listed above.
All UMD and non-UMD freshmen, sophomores, juniors, seniors, and graduate students are eligible to apply. 
If you are interested in this program but do not meet the eligibility requirements, reach out to the Program Leader (listed in the Contacts tab) to discuss your interest in the program.
After you commit to the program, Education Abroad will enroll you in the following three (3) credit UMD course:
TLPL488D: STEAM Education for Sustainability
The credit you earn during this program will count as resident credit.
Students will be in staying in shared accommodations located near the program site. In most cases, you will have access to wireless internet service and laundry service, at extra cost, but it cannot be guaranteed in all locations. Accommodations will be safe and clean, but the availability of technology cannot be guaranteed.
Please refer to the following resources for funding study abroad:
Financial Aid
Scholarships
Financial Policies
Costs are current for Summer 2020.
**Please note this program qualifies for eligible Pell Grant recipients to apply for the Gilman International Scholarship. The application deadline is March 3, 2020, 11:59 pm PT.

APPLICATION FEE
$50
This is a non-refundable fee to submit an application.
Education Abroad Fee
$500
This is a non-refundable fee charged to your account when the application status changes from "Accepted to "Committed." This includes services provided by Education Abroad such as registration, billing, advising, risk management, and pre-departure orientation.
International Health Insurance
$45
This coverage is required and complements students' regular U.S. primary health insurance coverage.
Housing Fee
$0
This fee represents the housing provided during the program.
Tuition
$2,945
These are the instructional costs which include tuition, in-country transportation, course related activities, group meals, and teaching services.
PROGRAM FEE / BILLABLE COSTS
$3,490
This fee is charged to your student account and is based on our program deadlines. Please direct any additional questions to the Office of Student Financial Services and Cashiering.
Meals (estimate)
$250
Passport
$145
Visa
$0
Roundtrip airfare (estimate)
$1,000
Course materials
$0
Optional activities/incidental expenses
$150
Optional trip cancelation/interruption insurance
$180
ESTIMATED OUT OF POCKET EXPENSES
$1,725
*Non-UMD graduate students will need to pay a $75 application fee to the UMD Graduate School to participate in this program.

TOTAL ESTIMATED COST OF ATTENDANCE
$5,265
PLEASE NOTE: All University of Maryland study abroad programs are financially self-supporting and, therefore, subject to cancellation due to low enrollment.
Carolina Napp-Avelli is the Program Leader and is a Clinical Assistant Professor in the Center for Mathematics Education. Dr. Napp-Avelli is originally from Argentina where she taught middle school and college mathematics for five years, and worked on professional development in mathematics education with elementary teachers in high poverty schools for two years. She now teaches mathematics and mathematics methods courses for pre-service and in-service elementary and middle school teachers. Several areas of interest are task-based student-centered mathematics teaching, mathematics education of emergent bilingual students, and issues of equity and diversity in mathematics education. She is passionate about issues of sustainability. She has worked on different education for sustainability projects in Ecuador and is leading efforts in the College of Education to become green certified.
Beatriz Quintos
As a clinical faculty in the Center for Math Education, she designs and engages in mathematics education professional development for local school districts, as well as abroad, such as in Ecuador and in Mexico. She is passionate about culturally responsive mathematics education and promoting equitable practices. 
For course, itinerary or in-country information, please contact the Program Leader(s). For general questions or assistance with applying, contact EA Short-term Programs.
As The course blends site visits, with talks by local experts, faculty-led discussion groups, and service-learning opportunities. 
Site visits include Teotihuacán Pyramids, Churches (Basilica de Guadalupe, Cathedral), Museums (Anthropology Museum in Mexico City, Museo Dolores Olmedo,Museo Franz Meyer, Templo Mayor, Juárez Memorial Museo Mural,...) Bellas Artes, Ballet Folklorico, National Palace and Murals, Frida Kahlo´s house, Xochimilco, UNAM, etc. 
Students engage with the local community and spend up to 4 hours a day doing service-learning projects in schools, non-profits (e.g., Resplandor International), and other social agencies (e.g., Research Center in Mathematics), in both rural and urban environments working with local STEAM professionals, students, and teachers.  
| Term | Year | Application Deadline | Admission Notification | Program Start | Program End |
| --- | --- | --- | --- | --- | --- |
| Summerterm | 2020 | 03/01/2020 | 03/11/2020 | 05/24/2020 | 06/15/2020 |