UMD-Summer: Peru: The Future of Sustainability: Learning from Inka Practices (ENCE)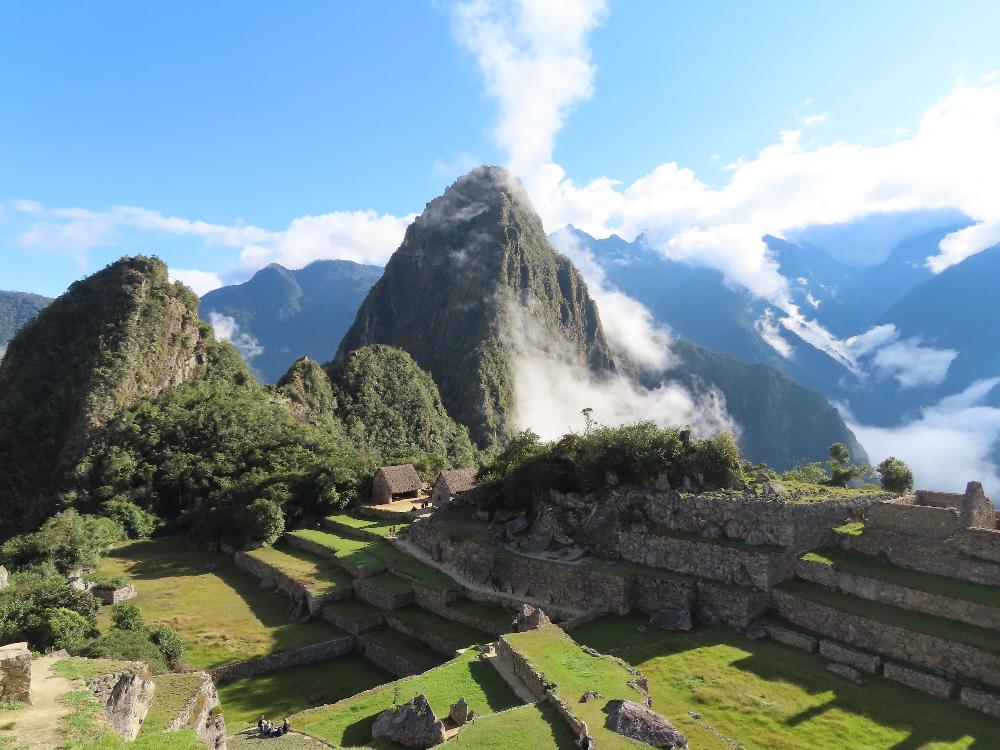 Sustainable development has been in the spotlight in the last decade, however, few scholars agree on what this development should look like. In truth, sustainability is an ideal that is hard to achieve. It can take many different forms and depends heavily on location. In this course, we focus on Peruvian water and soil engineering and management, two very important aspects of sustainable development. We learn how pre-Inka and Inka civilizations managed their local resources and were able to generate empires that thrived in harsh environments. We develop important skills and take a critical-thinking and interactive approach to understanding the needs of local Peruvian communities and what sustainability should look like for them. Students will work on a hands-on project in Peru, where they will develop an awareness of the needs of Peruvian people. They will develop cross-cultural skills as we immerse ourselves in Peru's rich language and culture.
You must be in good academic and judicial standing and you must not have any registration blocks to participate in this program. The minimum GPA for this program is listed above.
All UMD and non-UMD juniors (defined in this case as having 60 credits), seniors, and graduate students are eligible to apply.
**Minimum GPA=3.0; At least 9 300-level credits and MATH 140 or ENST 140 or ENSP 101 or equivalent.
If you are interested in this program but do not meet the eligibility requirements, reach out to the Program Leader (listed in the Contacts tab) to discuss your interest in the program.
After you commit to the program, Education Abroad will enroll you in the following three (3) credit UMD course:
ENCE489P: The future of sustainability, learning from the past
ENCE689P: The future of sustainability, learning from the past
ENCE489P and ENCE689P is approved for the following:
ENCE: ENCE Elective
BIOE: Breadth Elective
BSIS: Approved Upper-Level Major Elective
ENFP: Technical Elective
ENEE: General Technical Elective (electrical engineering) or Category F elective (computer engineering)
ENME: TECH4XX out of major elective - ENME students cannot receive credit for both ENCE489P and ENME407 (in Iceland or Costa Rica)
ENST: Elective
Sustainability Studies Minor: Elective
The credit you earn during this program will count as resident credit.
Students will stay in a nice hotel with Wi-Fi and breakfast while in Cusco. Students will spend one night in a hotel in Machu Picchu Pueblo (the night before our ascent to the ruins)!
Please refer to the following resources for funding study abroad:
Financial Aid
Scholarships
Financial Policies
If a student receives tuition remission, they may apply it to the cost of tuition on Education Abroad Short-term programs. Tuition remission only counts towards your tuition costs. It will vary based on the number of credits you are taking and usually doesn't cover the entirety of your program. 
*Costs are current for Summer 2020.

APPLICATION FEE
$50
This is a non-refundable fee to submit an application.
Education Abroad Fee
$500
This is a non-refundable fee charged to your account when the application status changes from "Accepted to "Committed." This includes services provided by Education Abroad such as registration, billing, advising, risk management, and pre-departure orientation.
International Health Insurance
$50
This coverage is required and complements students' regular U.S. primary health insurance coverage.
Program Fee
Housing Fee
$567
This fee represents the housing provided during the program.
Tuition
$3,142
These are the instructional costs which include tuition, in-country transportation, course related activities, group meals, and teaching services.
Program Fee Total
$3,718
 BILLABLE COSTS TOTAL
$4,268
This fee is charged to your student account and is based on our program deadlines. Please direct any additional questions to the Office of Student Financial Services and Cashiering.
Meals (estimate)
$100
Passport
$165
Visa
$0
Roundtrip airfare (estimate)
$1,000
Course materials
$0
Incidental Expenses
$150
Trip cancelation insurance (optional)
$180
ESTIMATED OUT OF POCKET EXPENSES
$1,595
*Non-UMD graduate students will need to pay a $75 application fee to the UMD Graduate School to participate in this program.

TOTAL ESTIMATED COST OF ATTENDANCE
$5,913
PLEASE NOTE: All University of Maryland study abroad programs are financially self-supporting and, therefore, subject to cancellation due to low enrollment.
Natasha Andrade is one of the Program Leaders and is a Lecturer in the Civil and Environmental Engineering Department. Natasha has specialized in teaching undergraduate courses with a focus in Environmental Engineering and is particularly interested in the role of engineers in creating and maintaining sustainable development. While her primary focus is instruction, she also participates in environmental engineering and engineering education research.
Alba Torrents is a professor at the Department of Civil and Environmental Engineering, at the University of Maryland, with an expertise in applied environmental chemistry. She has more than 30 years of research assessing the fate and transport of pollutants in the environment and best practices for soil remediation. In her research and teaching she combines field observations and case studies to link scientific and engineering principles. Her role as an educator is to facilitate learning by creating experiences where scientific principles can be applied to effectively address current and future environmental issues.
For course, itinerary or in-country information, please contact the Program Leader(s). For general questions or assistance with applying, contact EA Short-term Programs.
As a part of this program, you will engage in the following activities:
Learn about the history and technology of the pre-Inka and Inka civilizations on historical sites
Visit incredible ancient structures like Tipón, Ollantaytambo, and Machu Picchu
Learn from Peruvian faculty members
| Term | Year | Application Deadline | Admission Notification | Program Start | Program End |
| --- | --- | --- | --- | --- | --- |
| Summerterm | 2023 | 03/01/2023 | 03/13/2023 | 05/20/2023 | 06/02/2023 |