CET Taiwan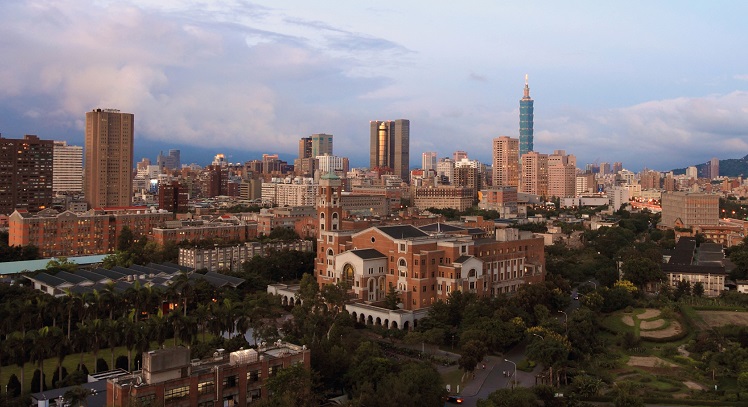 With CET Taiwan, you don't have to choose between intensive language instruction and a fulfilling internship experience. Take intensive Chinese language classes at the renowned ICLP. Intern at civil service offices, technology companies, arts organizations, consulting firms, or any other field you're interested in. Live in tropical Taipei and explore its many parks, markets, restaurants, and museums. This is a well-rounded program for students looking for a full experience and independence in study abroad.
Study and Intern. You don't have to choose.
Intensive academics on a longstanding program with a reputation for building up Chinese language skills to native-level fluency
Internship placements plus internship course
Full-time Chinese language pledge
Local Taiwanese roommates
Open to students with at least 2 semesters of previous Chinese language study
Visit the CET website to apply and learn more about this program.
To apply to this program, you must complete two main steps:
Submit a UMD approval application - start by clicking "apply now" at the top of this page. This application allows UMD Education Abroad to approve your study abroad program selection so you may earn credit in a program outside of UMD.
This application will require you to meet with your EA advisor, who will communicate important details related to participating in this program. If you do not complete this application by the stated deadline, you may not receive credit for your study abroad program and will lose your student status for the time you are not studying at UMD.
Apply directly to the program provider. After receiving UMD approval, you should submit the program application directly to the program sponsor by their deadline. Your program sponsor will determine your official acceptance to a program. You must adhere to the provider's timeline, eligibility standards, and application requirements.
After being accepted to your program, your EA advisor will guide you through the course pre-approval process where you will determine which credits you will fulfill abroad.
UMD partners with CET to offer affiliate program options to UMD students at select CET program sites. You will maintain your UMD student status while abroad and you will work directly with CET program staff as a participant on their program. Your EA advisor will assist you with this process and can answer questions you may have about the application process.
Academics on a CET program
Visit the Academics & Study Abroad page which outlines key considerations for your academic planning as you navigate different phases of study abroad:
Browse UMD course evaluations in the Study Abroad Course Database:
 

There may be other course offerings on this program that are not currently listed in the Study Abroad Course Database (SACD).  If you are interested in taking a course not listed in the SACD, please submit a transfer credit evaluation request.
Costs & Billing for a CET program
The affiliate program costs apply to this program.  Once accepted into a program by CET, you will pay a $500 deposit to CET directly to confirm your participation. The remaining CET fees, including housing, will be billed directly to your UMD student account. You will be able to apply any financial aid you receive from UMD towards these charges. The following CET program fee discounts apply to UMD students: 
$1,000 discount on fall or spring and $500 off summer CET program fees through the automatic Big Ten Academic Alliance (BTAA) discount.
$1,500 discount for in-State Students on CET fall or spring programs. 
Please see below for additional information about scholarship opportunities.
Scholarships
Scholarships for this program are available through the UMD Education Abroad Scholarship as well as through CET's scholarship funding. CET offers need, identity and merit-based scholarships, with easy access scholarship applications available directly through your CET program application. 
| Term | Year | Application Deadline | Admission Notification | Program Start | Program End |
| --- | --- | --- | --- | --- | --- |
| Summerterm | 2020 | 03/15/2020 | 01/01/2020 | 05/28/2020 | 08/09/2020 |