AREC360: Global Agriculture: Developing Extension Education & Agriculture Technologies in Africa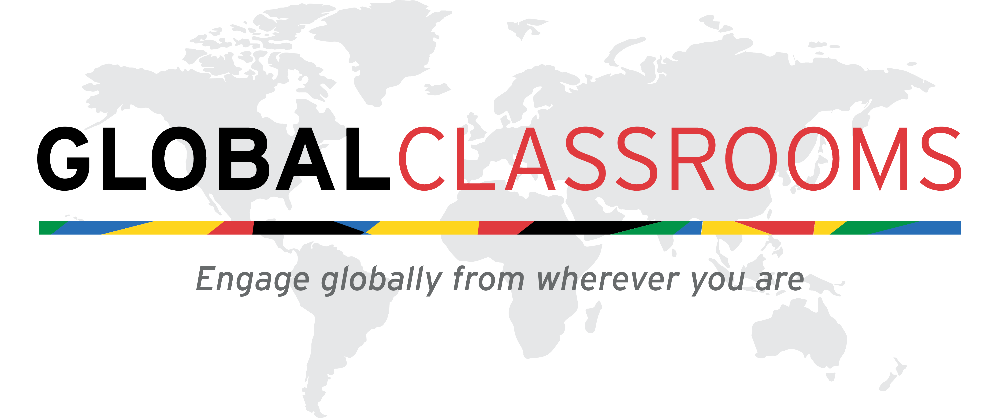 The objective of the course is to identify challenges faced by farmers in Nimba County, Liberia, and work collaboratively across borders to discuss these challenges and develop extension education programming that will be implemented in the region in order to empower local farmers. The course is designed to create a paradigm shift for both cohorts of students who will educate and learn from each other in what is now becoming a critical context - the globalized workspace. UMD and LICC students will be grouped together to identify and develop particular thematic areas most needed by local farmers, and then as a cohort create a week-long extension program to be implemented on the ground.
Register in Testudo for the following three credit course:
This course is approved for the Scholarship in Practice and Cultural Competency requirements of the General Education program. This course will include a blend of synchronous and asynchronous learning (check Testudo for more details). The last day to cancel registration is January 22 for a 100% refund and February 5 for a 80% refund.
This course is open to non-UMD students in the Big 10 Academic Alliance and DC consortium students. All other non-UMD students who are interested in this course should reach out to Maria at globalclassrooms@umd.edu. Non-UMD graduate students or professionals will need to apply to the UMD Graduate School to participate in this course.
Students must seek permission of the Agricultural & Resource Economics department to enroll in this course. Please complete this form to receive approval from the faculty member.
Taryn Devereux is a Faculty Specialist with UMD Extension, specializing in international programming, research and teaching. She joined UMD in 2015 to manage the USAID-funded Afghanistan Agricultural Extension Project (AAEP-II) after having worked in South America and East Africa on research and extension projects related to gender, agriculture, and climate change. She's since managed the UMD Women in Agriculture Program in Ethiopia, conducted Provost-funded research on market value chains in Tanzania, and developed the first AGNR Global Classroom as part of the campus-wide Global Classroom Initiative. AREC 360 is a project-based, experiential learning course that connects UMD undergraduates to students at the Liberia International Christian College (LICC) to co-learn and co-work on extension activities for Liberian Farmers. She also teaches HONR288N for AREC. Taryn received her Masters in Sustainable Development Practice (MDP) at the University of Florida, where she focused on tropical agriculture and gender. For general questions, please contact the Global Classrooms team.
Course costs are calculated based on the university's standard tuition and fee rates.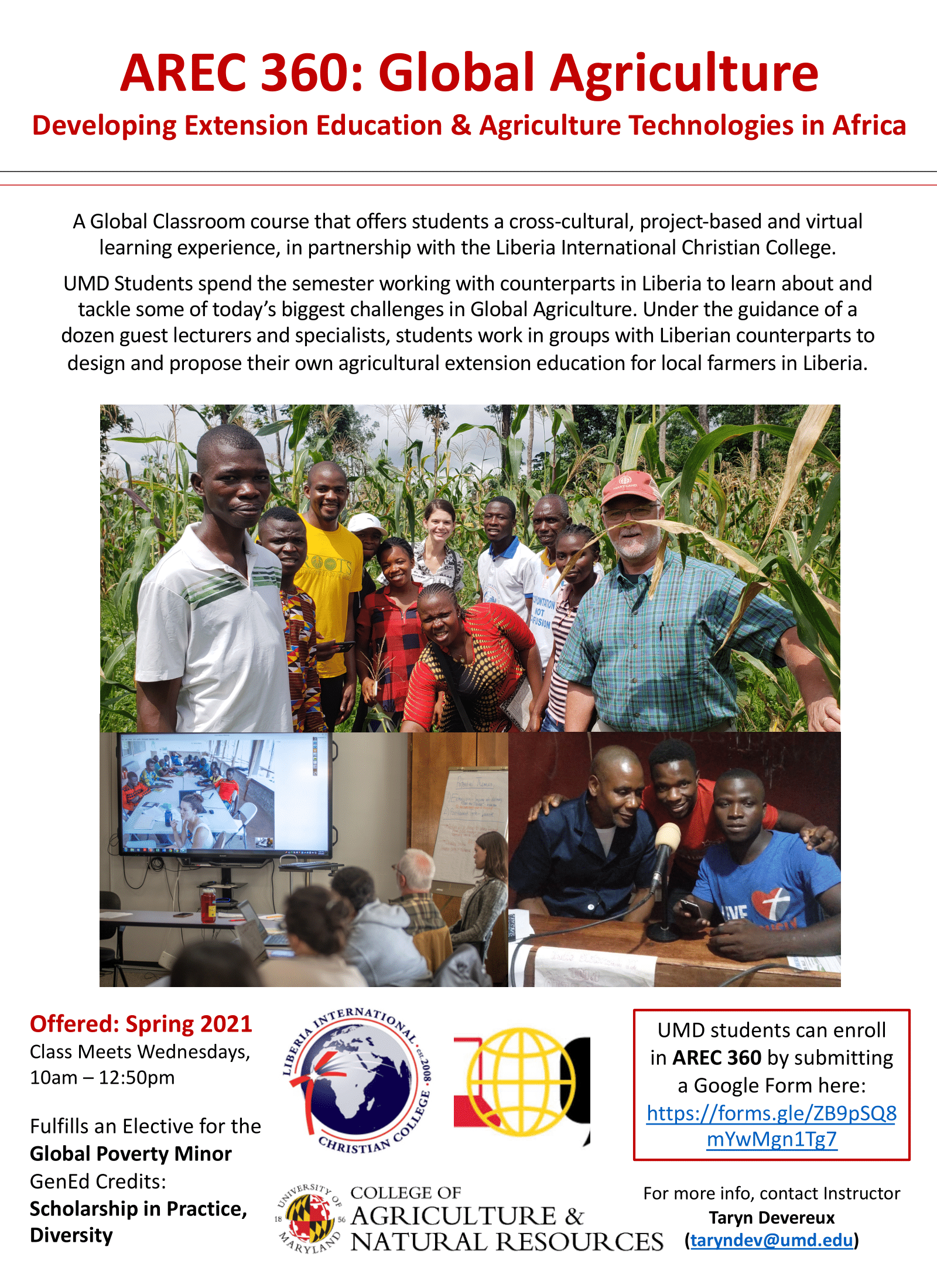 | Term | Year | Application Deadline | Admission Notification | Program Start | Program End |
| --- | --- | --- | --- | --- | --- |
| Spring | 2023 | 10/15/2022 | 08/01/2022 | | |