MIEH 607/407: One Health: Global Food Safety and Security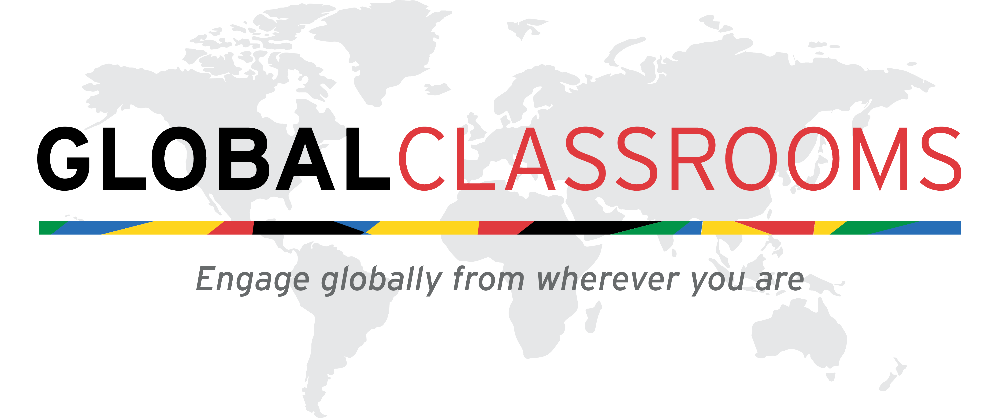 The health of humans, animals, and the environment are all intertwined. A hazard to human health is almost certainly a hazard to animal health. For example, aflatoxins are harmful to humans; they are also harmful to animals, and they can have a significant economic impact and disrupt food security. Medical advances in understanding and treating diseases in one species, such as obesity in humans or dogs, may be applied to other species. Environmental changes can have an impact on all living things, from humans to animals to plants. The One Health approach recognizes this interconnectedness and advocates for a holistic approach to health and environmental issues rather than a piecemeal approach. This holistic approach aims to "promote, improve, and defend the health and well-being of all species" by bridging the gap between physicians, veterinarians, environmental scientists, and public health professionals. This is a collaborative course among the University of Maryland and Cairo University, Cairo, Egypt to explore the one health approach and its application to improve international food safety and security. The purpose of this global (undergraduate and graduate) class is to train and disseminate knowledge to the participants on one health foundation and its application to improve global food safety and security. Students will apply principles of one health to ensure food safety and food security.
Check out the feature story, "UMD & Cairo University Students Collaborate Virtually to Advance Global Food Safety," to learn more about the student experience in this course. 
This is a Global Classrooms course, developed in partnership with the Office of International Affairs (OIA) to provide virtual opportunities for global engagement. Global Classrooms can range from embedded experiences to immersive, project-based collaborations. Learn more about Global Classrooms: go.umd.edu/gci.
This course is open to any UMD graduate or senior undergraduate student who is interested to learn about risk assessment, food safety and food security. This course is an elective for Global Health Certificate.
Register in Testudo for the following three credit courses:
This course will include a blend of synchronous and asynchronous learning. This course will be offered during Summer Session 1 (May 31 - July 8).  Synchronous sessions occur on Mondays and Wednesdays, 10am-12pm. 
OIA International Education Scholarship
The Office of International Affairs is committed to increasing student access to international education opportunities, both at home and abroad. The OIA International Education Scholarship is a need-based scholarship awarded to students who enroll in one of OIA's Global Classroom's for Summer 2022. Eligible students can receive up to the value of three credits of undergraduate tuition ($1,122) based on financial need and funding availability. 
Scholarship Eligibility Criteria: Degree seeking UMD student in good academic standing who is registered for one of the Summer 2022 Global Classrooms courses.
Apply by 11:59pm EST on May 15, 2022. Funding decisions will be released by May 23. 
*Please note this program qualifies for eligible Pell Grant recipients to apply for the Gilman International Scholarship. 
Dr. Abdel-Razak M. Kadry is a senior advisor for Scientific Organizational Development and International Activities at the National Center for Environmental Assessment (NCEA) in the Office of Research and Development (ORD) the United States Environmental protection Agency. His experience in toxicology and risk assessment spans over thirty years and includes academic research, drug safety and efficacy, food safety and environmental risk assessment. For Five years Dr. Kadry worked as the Director of the Integrated Risk Information System (IRIS) at U.S. Environmental Protection Agency.  Abdel joined EPA after serving as the Chief of the Technical Analysis and Evaluation Branch, Risk Assessment Division, Office of Public Health Sciences, Food Safety and Inspection Service, at the U.S. Department of Agriculture (USDA). In addition to his work at USDA, Abdel spent 12 years as a faculty at the University of Medicine and Dentistry of New Jersey, and has published a large volume of peer reviewed journal articles and book chapters. He trained large number of graduate students, postdoctoral fellow and other professionals in the United States and several countries on the principles and applications of toxicological research and risk assessments.  Abdel received his Doctor of Veterinary Medicine from Cairo University, Egypt and MS and Ph.D. degrees in toxicology from Zagazig University, Egypt. He is certified by both the American Board of Toxicology, and the National Board of Veterinary Medicine. Abdel is an active member of the Society of Toxicology, Society of Risk Analysis and other professional organizations. He is the past president of the Association of Government Toxicologists.
Muhiuddin Haider, Ph.D., is a clinical professor in global health in the University of Maryland School of Public Health's Institute for Applied Environmental Health. Since 2009, he has been teaching undergraduate courses under the Public Health Science and Global Health Scholars Programs, while also teaching graduate level courses in the Global Health Certificate Program offered through the University of Maryland School of Public Health. In addition to teaching, Dr. Haider is currently a co-investigator in Project HEAL: Health through Early Awareness and Learning, an intervention to increase cancer screening in African American faith-based communities in Prince Georges County, Maryland. He is also the Principal Investigator on a study to assess the US Public Health Service Commissioned Corps Officers' value to public health.
Collaborating Faculty:
Osama El-Tawil, D.V.M, M.V.Sc, Ph.D
Professor of Toxicology and Forensic Medicine, Egypt
Chairman, Department of Toxicology and Forensic Medicine
Faculty of Veterinary Medicine, Cairo University, Cairo, Egypt
For general questions, please contact the Global Classrooms team.
 

Tuition: Undergraduate, per credit rate
MD-in State Resident
$374
Out-of-State Resident
$1,529
Tuition: Graduate, per credit rate
MD-in State Resident 
$768
Out-of-State Resident 
$1,706
Summer Distance Learning Fee
 
$109
Costs listed above are calculated based on the university's standard tuition and fee rates for summer 2022.
| Term | Year | Application Deadline | Admission Notification | Program Start | Program End |
| --- | --- | --- | --- | --- | --- |
| Summerterm | 2023 | 03/15/2023 | 01/20/2023 | | |